Drone light shows sharing purpose-driven stories
We turn the sky into (y)our canvas, creating and sharing purpose-driven drone light shows that forever change your audience. If you can dream it, we can fly it!
WHAT IS A DRONE LIGHT SHOW?
Let's start with the basics here and explain what a drone light show is. A drone show is the product of creative concepts, planning, skill and drones. It takes a complicated process to create a drone light show, resulting in a number of drones arranging themselves in aerial formations. The drones are programmed to fly in a synchronized, choreographed show often supported by music. Naturally, they are illuminated, ensuring that we can see the pictures they paint in the skies. With them, we can create almost any image or shape in the sky.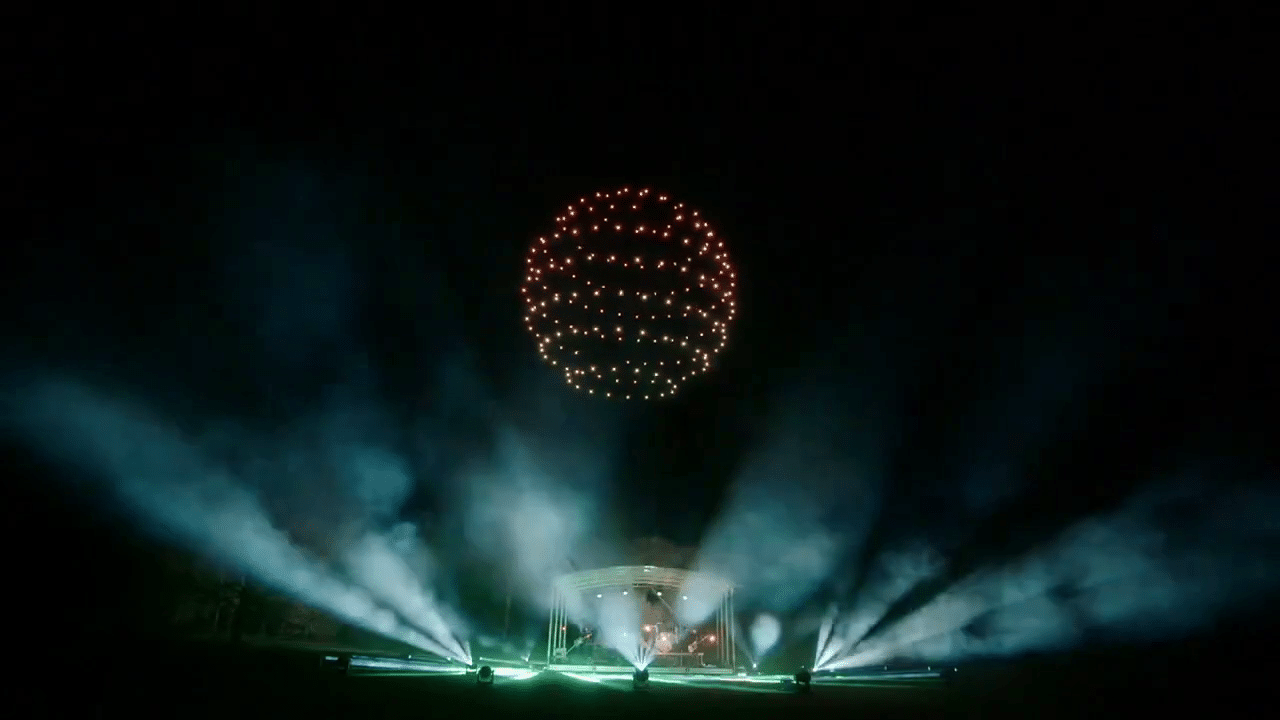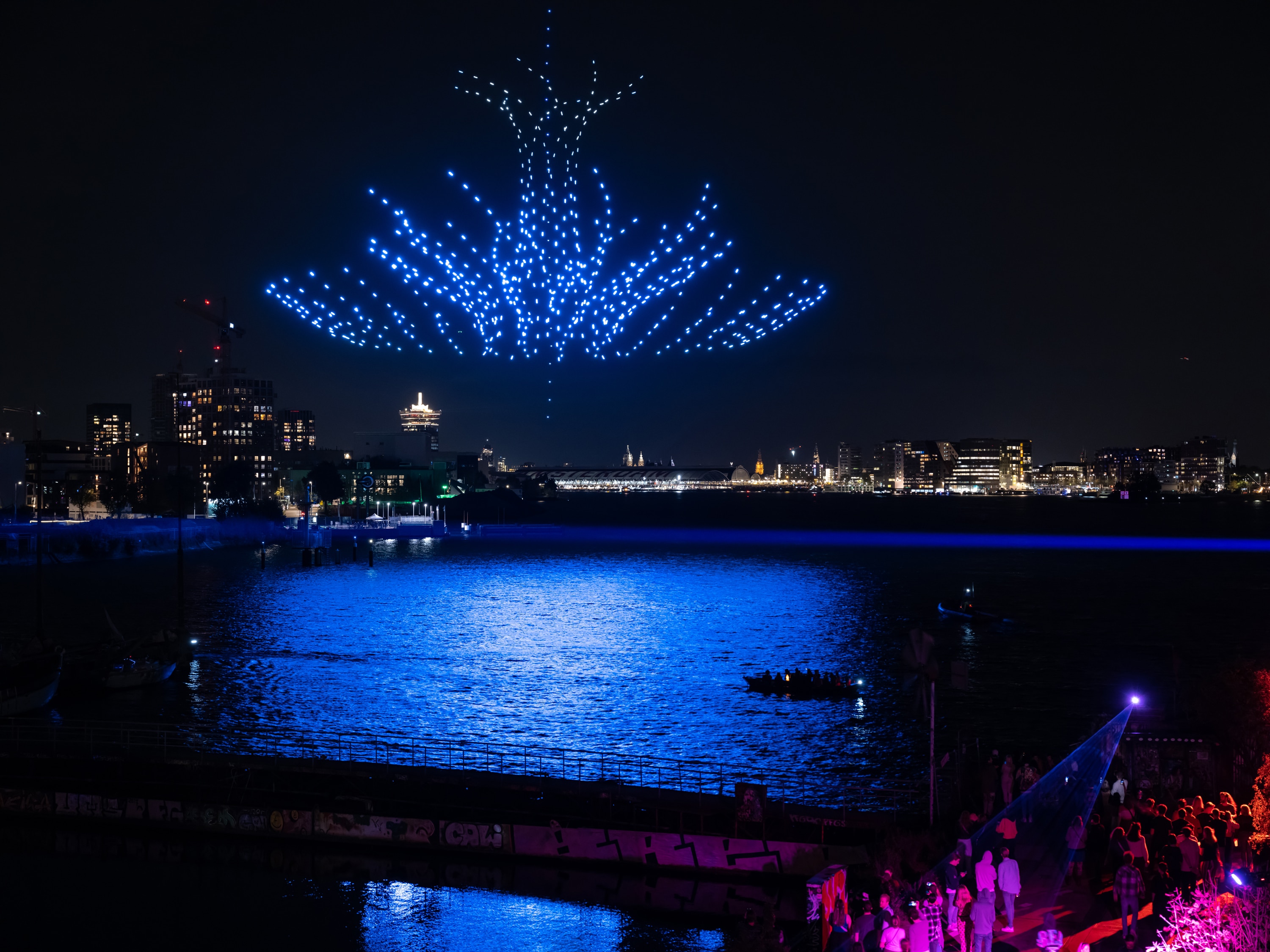 How to make a drone light show
Alright, so what does it take to create a drone light show? Well, we always go through a 4 step process to ensure we turn the sky into (y)our canvas. First, it's pre-production time. We talk to the client and ensure we are all on the same page. Then our team dives into the creative design process, where we design the concept, create storyboards and come up with animations of the show. 
This third stage is the production stage, making sure we get everything ready for the show. Think about investigating the site and getting all the right permits. And the fourth stage is showtime. We arrive at the site and prepare all the equipment. Once we get the final go, we light up the sky. Our drone light show is on the road! Read more about how do drone light shows work.
DRONE LIGHT SHOWS FOR YOU
Kargo @ Cannes Lions
We are flying 2 shows per night (at 21:00 and 23:30) on the 19th, 20th and 21th of June 2023 during the Cannes Lions Festival or Creativity. See you there?