020 Burning Man 2022
Together with our friends from DRIFT, we lit up the Playa at Burning Man 2022, that took place from 28 August until 5 September. With 1000 drones, 4 different show designs and 15 shows in total, there are only 2 words to describe how we used the Black Rock City sky as our canvas: absolutely legendary!
THE STORY BEHIND THE LIGHTS
We had the opportunity to express a message of collective inspiration, that weaves technology with tradition, light and darkness, and mind with spirit. Our intention was to render magic in the skies of the Playa and inspire humanity to a common dream of unity. We are grateful to be able to contribute to the mission of Burning Man, which is to produce the annual event known as Burning Man and to guide, nurture and protect the more permanent community created by its culture.
LOCATION
BLACK ROCK CITY, NEVADA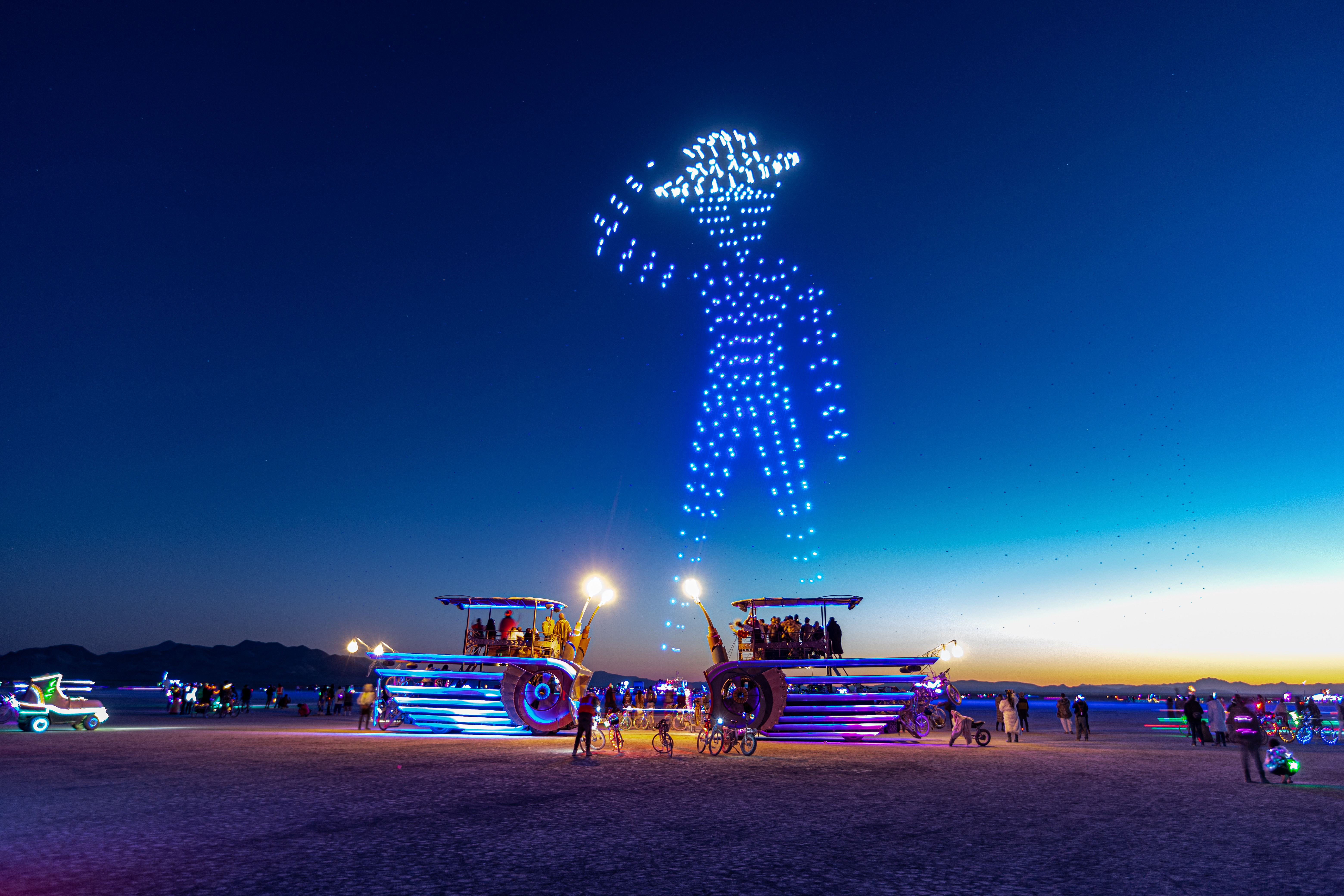 More about the Burning Man 2022 drone shows
The Playa is a place where we can experiment with the magic we are creating. At this year's 2022 Burn we had a beautiful opportunity to express a message with technology that inspires people to come closer to each other and to the dream of unity. 
'Space Invaders' is an ode to the Japanese game that was released in 1978. With 'Man vs. Machine' we translated the interesting relationship between human beings and the machines that are becoming part of our lives.  Our 'Endless Show' is flown to inspire attendees to dream big. Nothing is impossible! The technique enabled us to fly a show for 2,5 hours. More to come soon… Our last show 'Spirit of the Man' is a special, iconic, custom-designed Burning Man show. It is a translation of the man walking around the playa, burning down and rising from the ashes.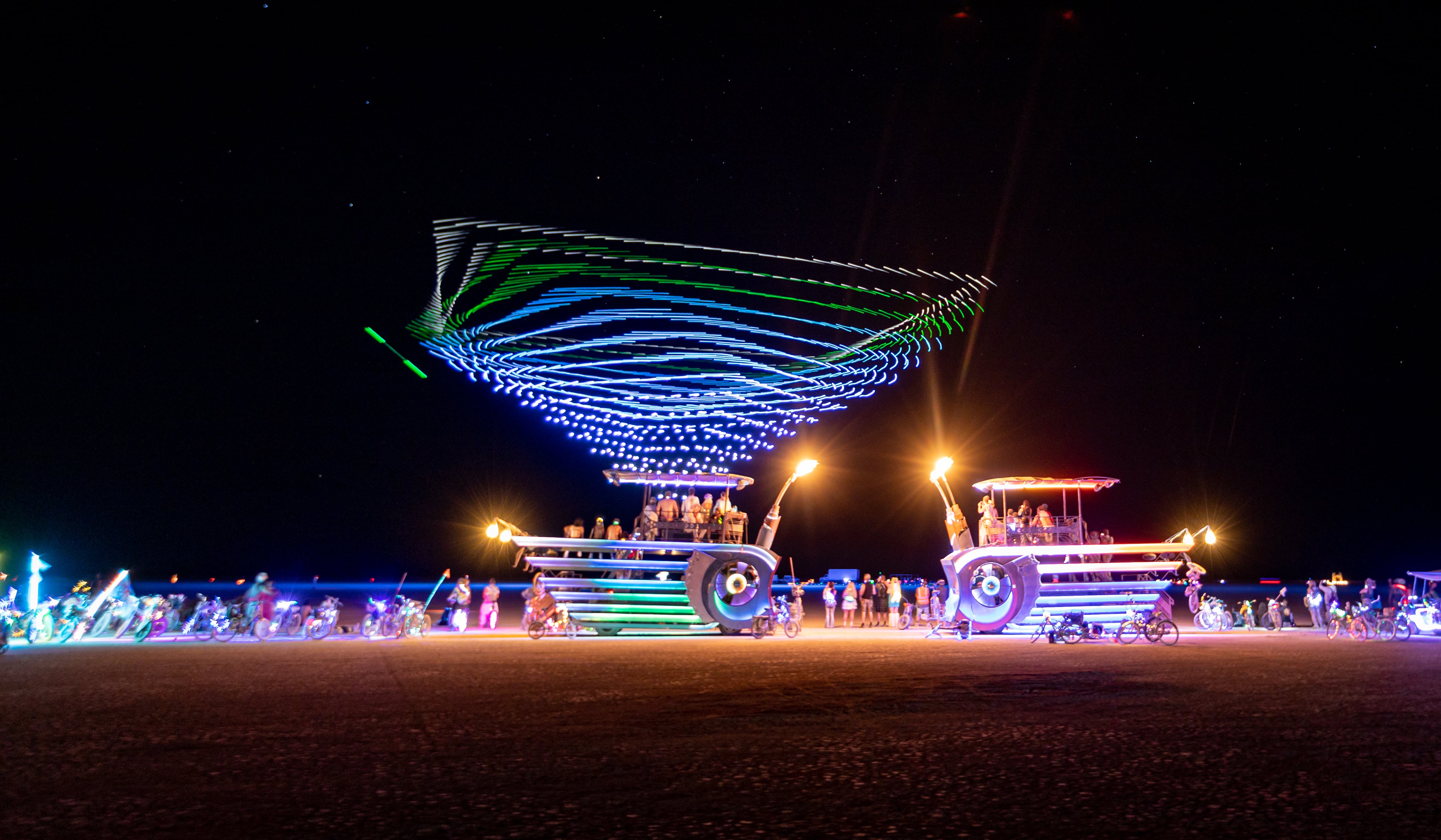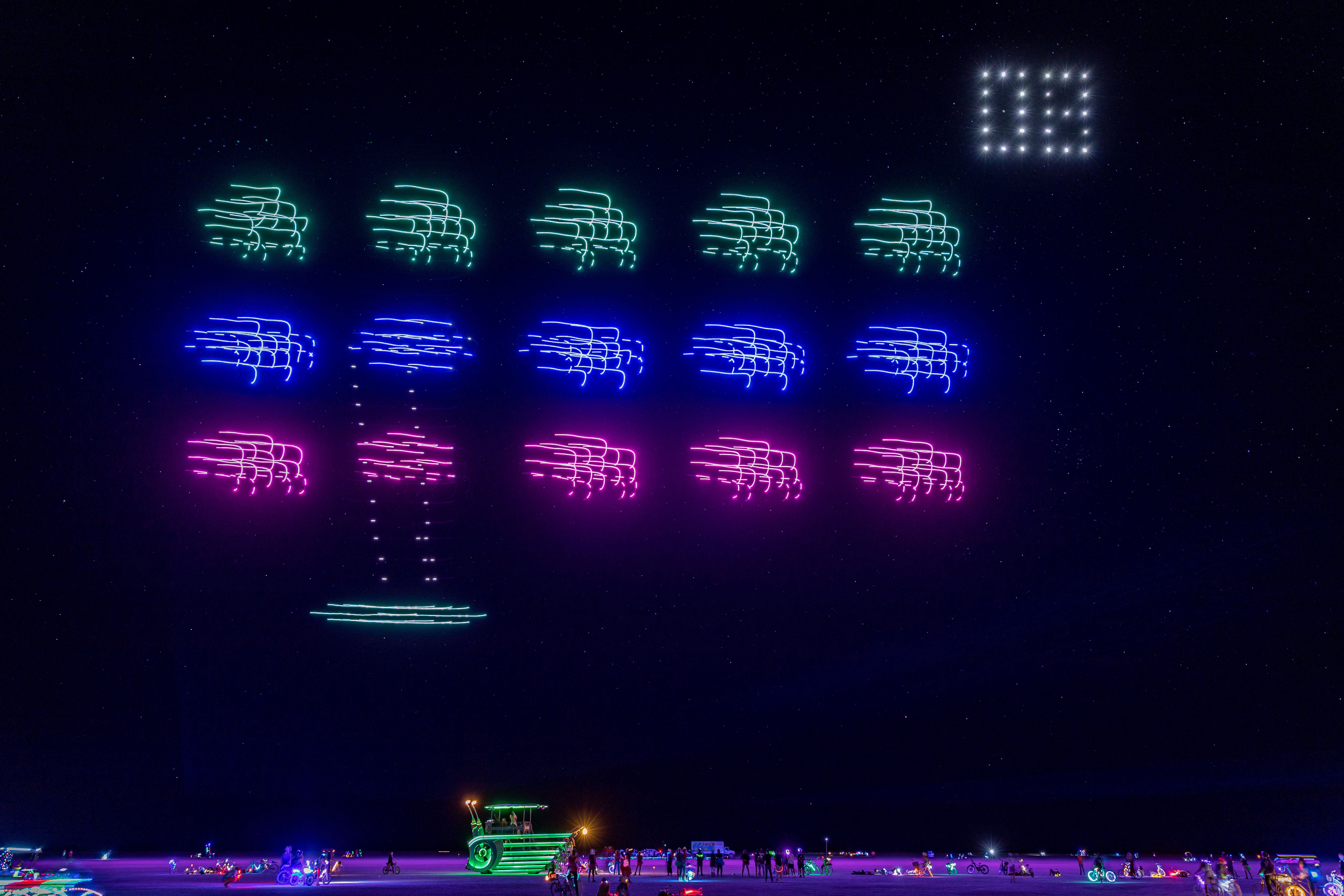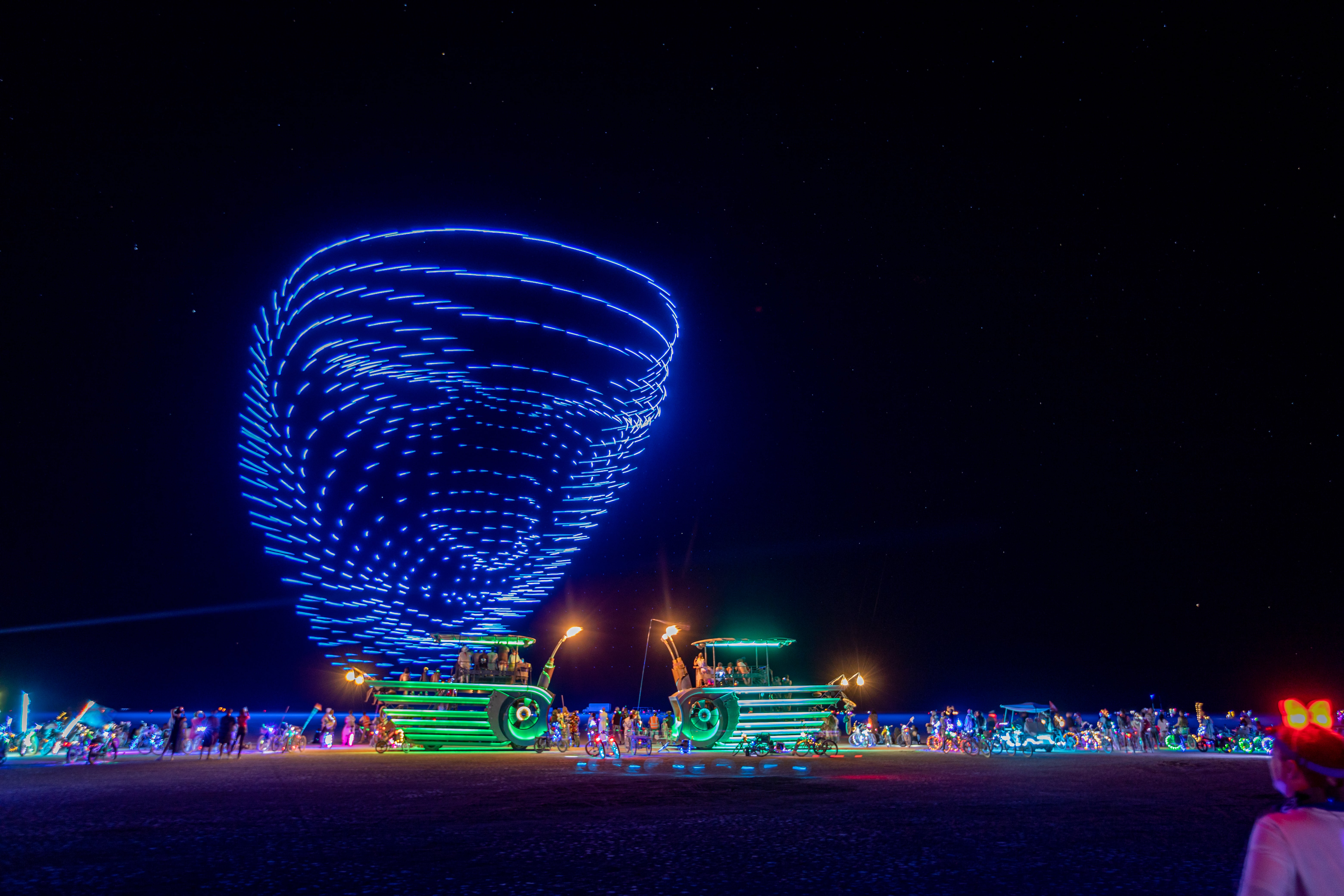 Check out more of our drone shows
VIEW MORE EXCITING PROJECTS