09 Day Trip Festival LA
At Day Trip LA 2021, we flew a drone show on July 4th to celebrate both the significance of Independence Day and the opportunity for people to come together and celebrate again.
The Story Behind the Lights
The Day Trip Festival LA drone show broadcasted the message "WE BACK BABY" to announce that Insomniac productions had returned and they would bring people together again. Abstract shapes flowed together that intertwined with the timing of the music's evolution, and brought Day Trip's logo to life in light. This was the first festival hosted by Insomniac since the COVID-19 Pandemic. We're sure back, baby!
For the audience, the Day Trip Festival LA drone show changed the way people interpreted the possibilities of drones. Exciting unique images and dimensional structures were created with the drones that delighted the eyes of the audience and left them in a state of awe.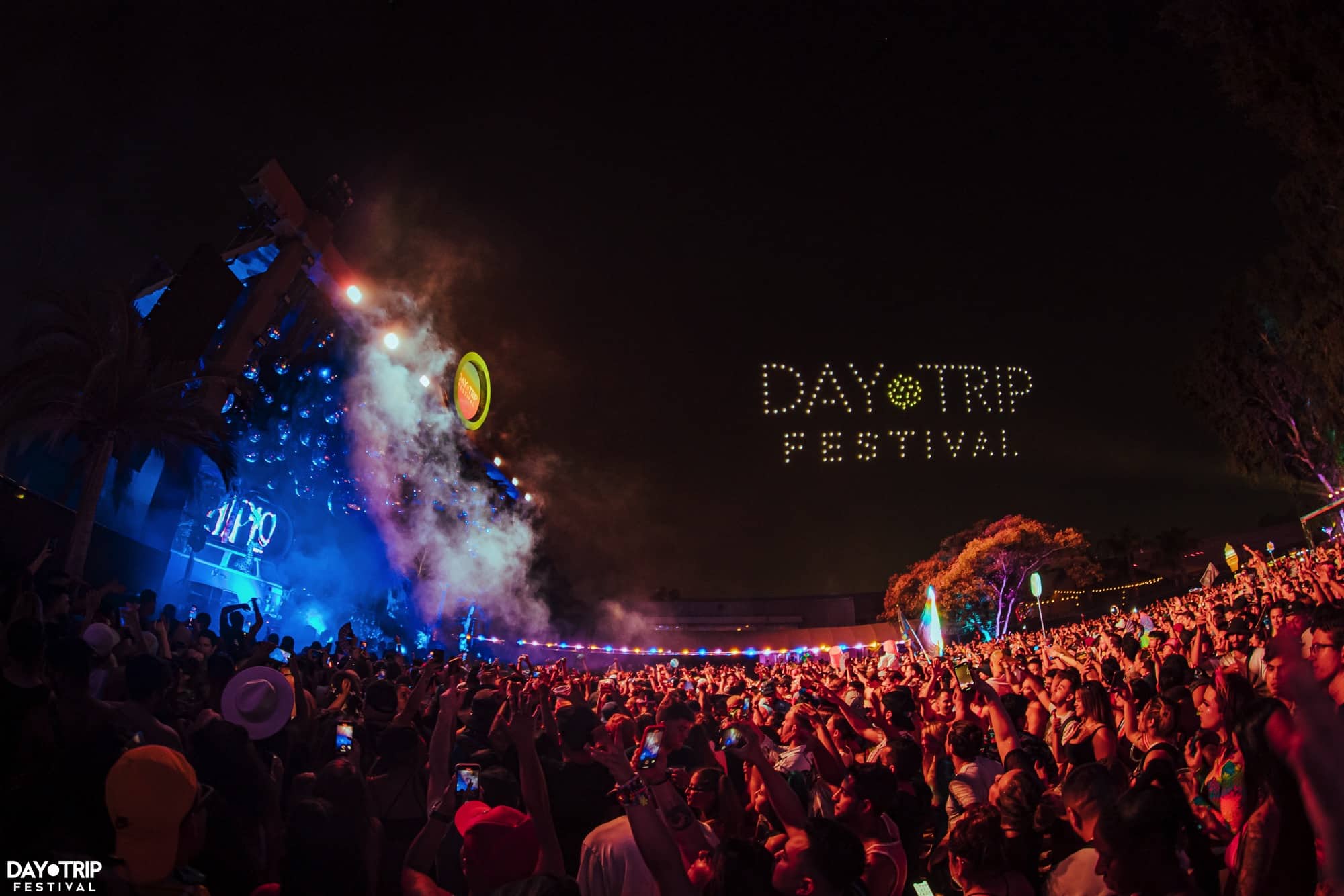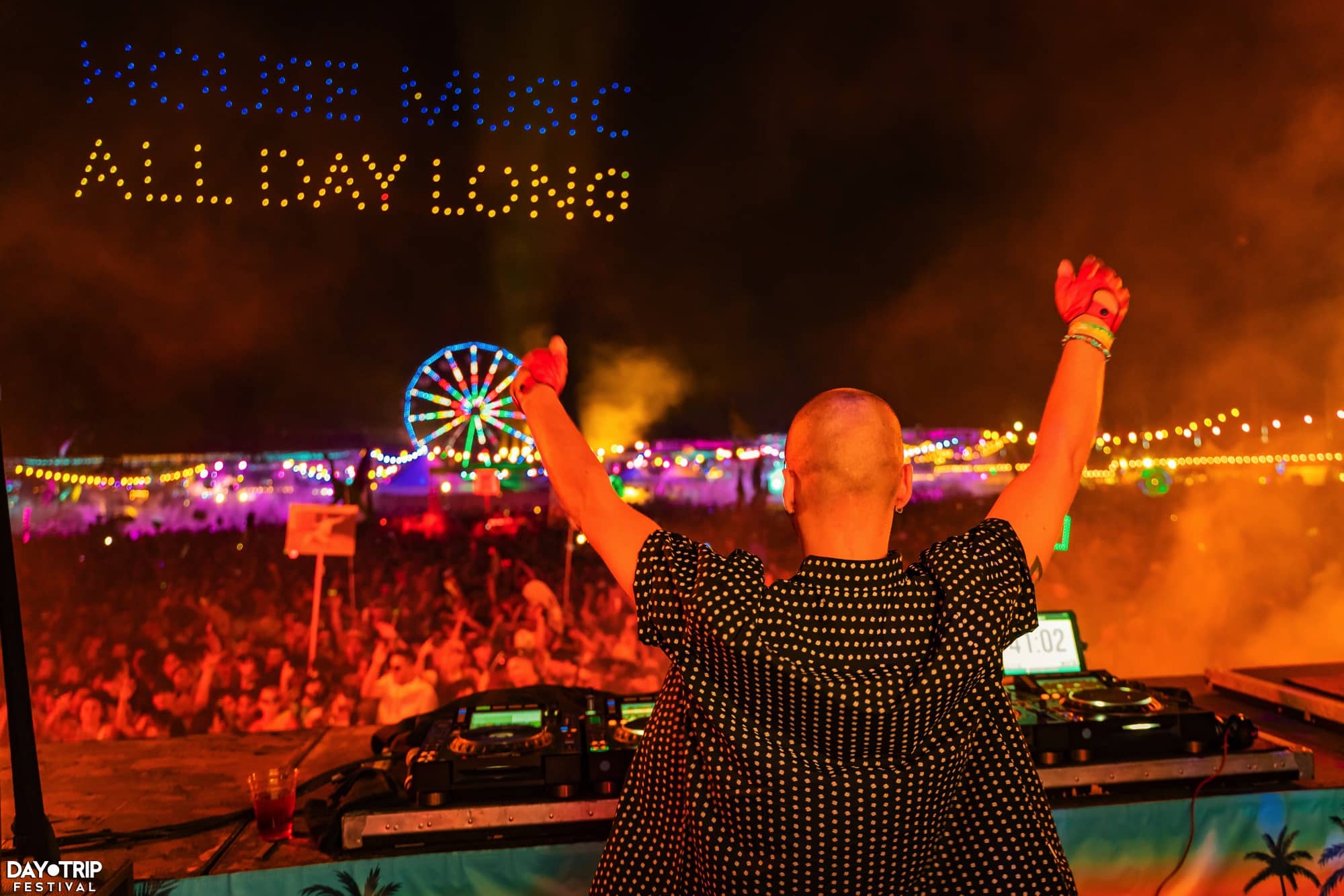 Los Angeles during the Day Trip 2021 festival, where tens of thousands of attendees cheered to the words of 'We back baby'. An unforgettable moment!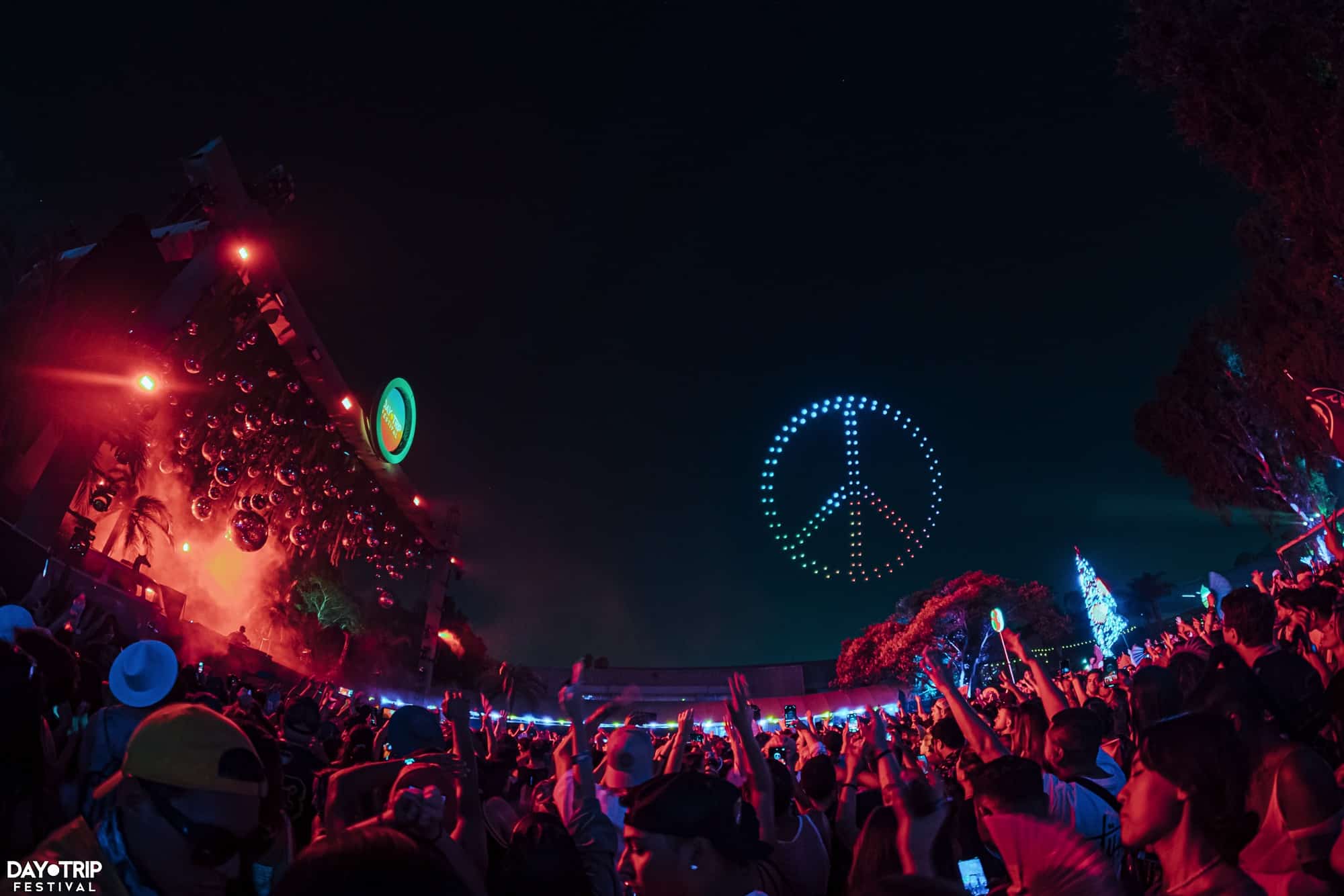 Day Trip Festival LA drone show
Apart from telling the world that 'we back, baby', the 200 drones created recognisable outlines of an eye, a colorful peace sign, and wished people a happy 4th. What a way to celebrate the return of Insomniac's festivals!
VIEW MORE EXCITING PROJECTS