059 FORMULA 1 LAS VEGAS 2023 GRAND PRIX
With all eyes on Las Vegas hosting the F1 2023 Grand Prix, our drones flew over the Las Vegas Strip for its opening ceremony, celebrating the first F1 championship in town since 1982.
THE STORY BEHIND THE LIGHTS
To celebrate Formula One's return to the City of Entertainment, we created a drone show matching the glitz and glamour of Vegas and the world's greatest motor racing championship. Kicking off the week leading to the highly anticipated race on Saturday night, we designed a show where all disciplines- lighting, projection, and music- came together to create a spectacle fitting for the Grand Prix.
CROWD SIZE
Tens of Thousands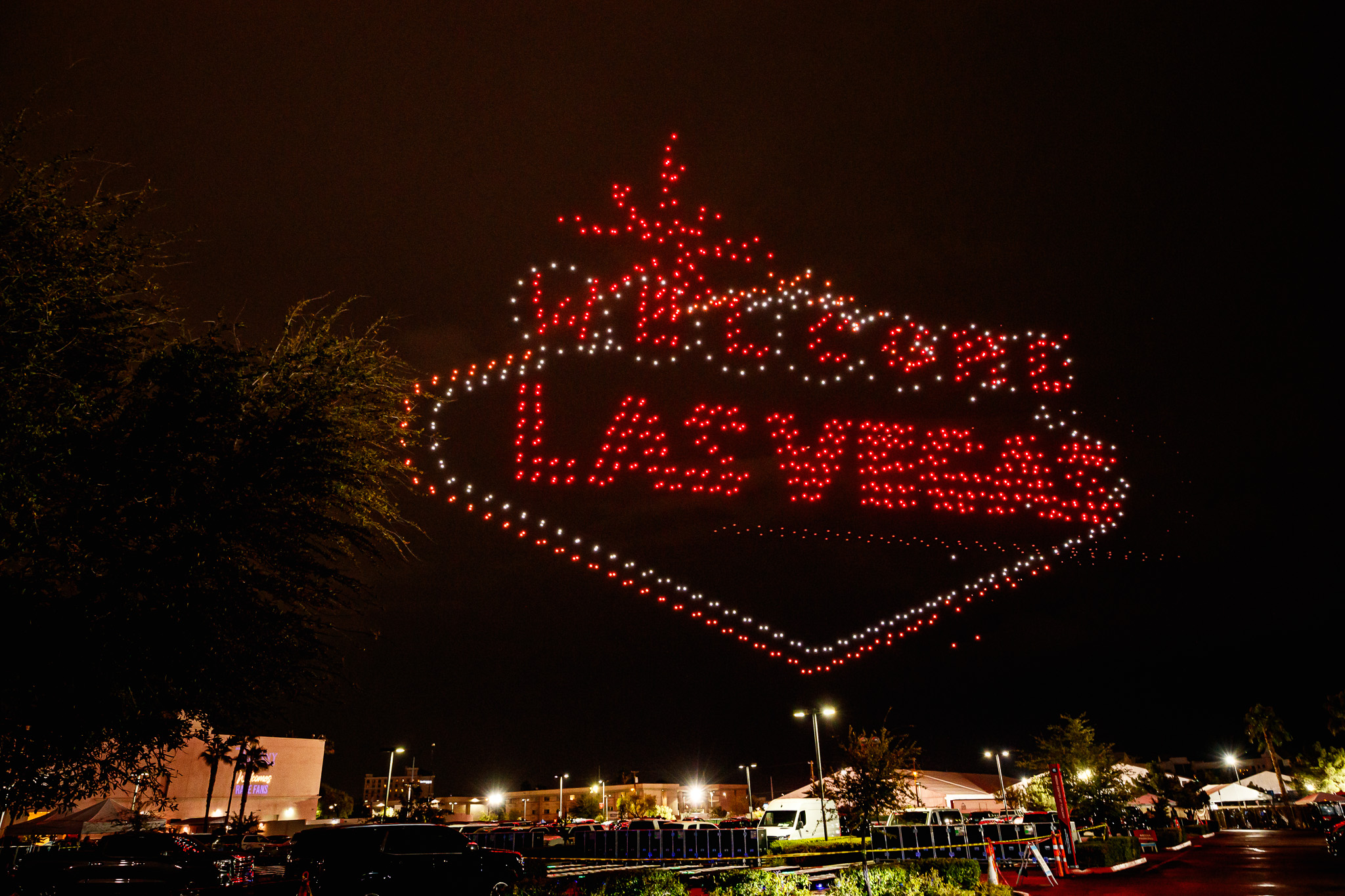 As a nod to the city's ever-lasting glamour, the show kicked off with the famous 'Welcome to Las Vegas' sign, transitioning to an F1 racing car, the Formula 1 logo, and various formations to get everyone revved up. Timed to the millisecond for F1's grand opening ceremony, our drones flew alongside the star-studded inauguration performance.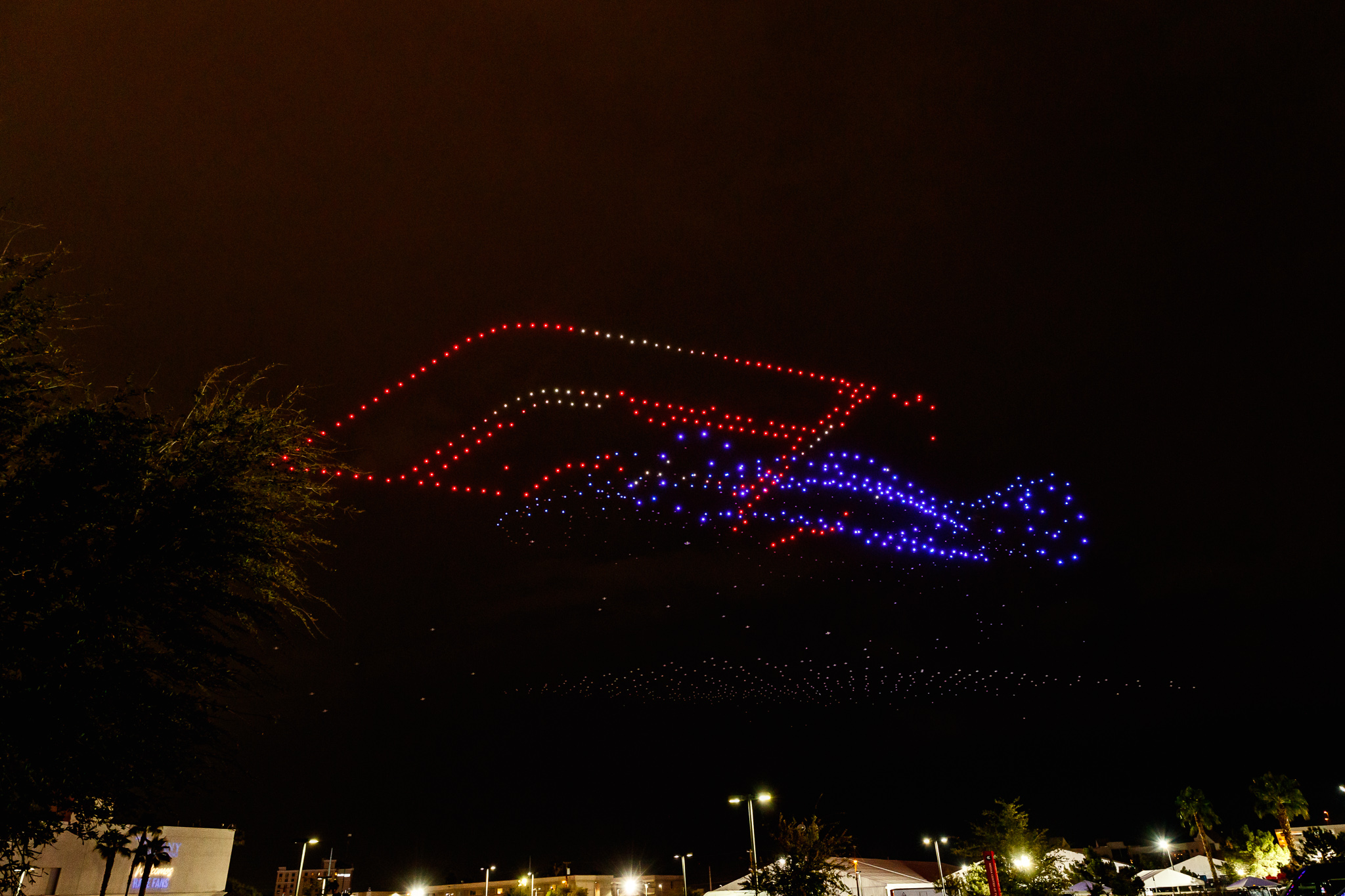 As part of the F1 Vegas Launch Party in 2022,  Drone Stories and TwofiftyK created two shows flying above Caesars Palace: one at the front, visible from the Strip, and one at the back, for a VIP event. Flying from the roof of Caesars Palace was an incredible challenge we conquered to create an experience the world has never seen. All of it perfectly synced with a live music performance.