04 Free Burn 2021
2021's Free Burn was slightly different from previous years. Because of the pandemic, the official Burning Man festival and the burning of art installations were prohibited. We managed to keep the tradition alive and bring back our drone fleet to the playa since we first flew them there in 2018.
The Story Behind the Lights
The US government banned the official festival, but this did not stop people from coming to Black Rock City. Burning art installations were also banned. In order not to completely lose the ritual of the Burn, we brought light to the playa with our drones. This was a perfect opportunity to invent an eco-friendly new "drone man''.
LOCATION
Black Rock City, Nevada
Two Days, Three Different shows
We performed three different shows at the Playa: one on Friday morning, one on Friday night, and one on Saturday night. According to the audience, the pieces that flew were memorable. Not only aesthetically but emotionally. On Friday morning, a tribute was paid to George Mueller, founder of Robot Heart and friend to many in the Burns community. He passed away suddenly last year, so we decided to join the Robot Heart community in honoring him. Friday night, homage was paid to some of the works of art from the past. This was a special show because we flew above a baseball cage. That performance made us the first to fly above people, without endangering anyone. It changed the whole perspective of the show. Saturday was all about the most recognizable show of all. We started the performance with Franchise Freedom building up to the week's big moment. A huge man was revealed along with an excellent musical build-up made by Unders Music. This reveal shocked the playa. No one expected that a man could be flown 300 feet high. After the man was 'burned', the airfield was surrounded by people. Grateful and loving as you would expect from a Burning Man.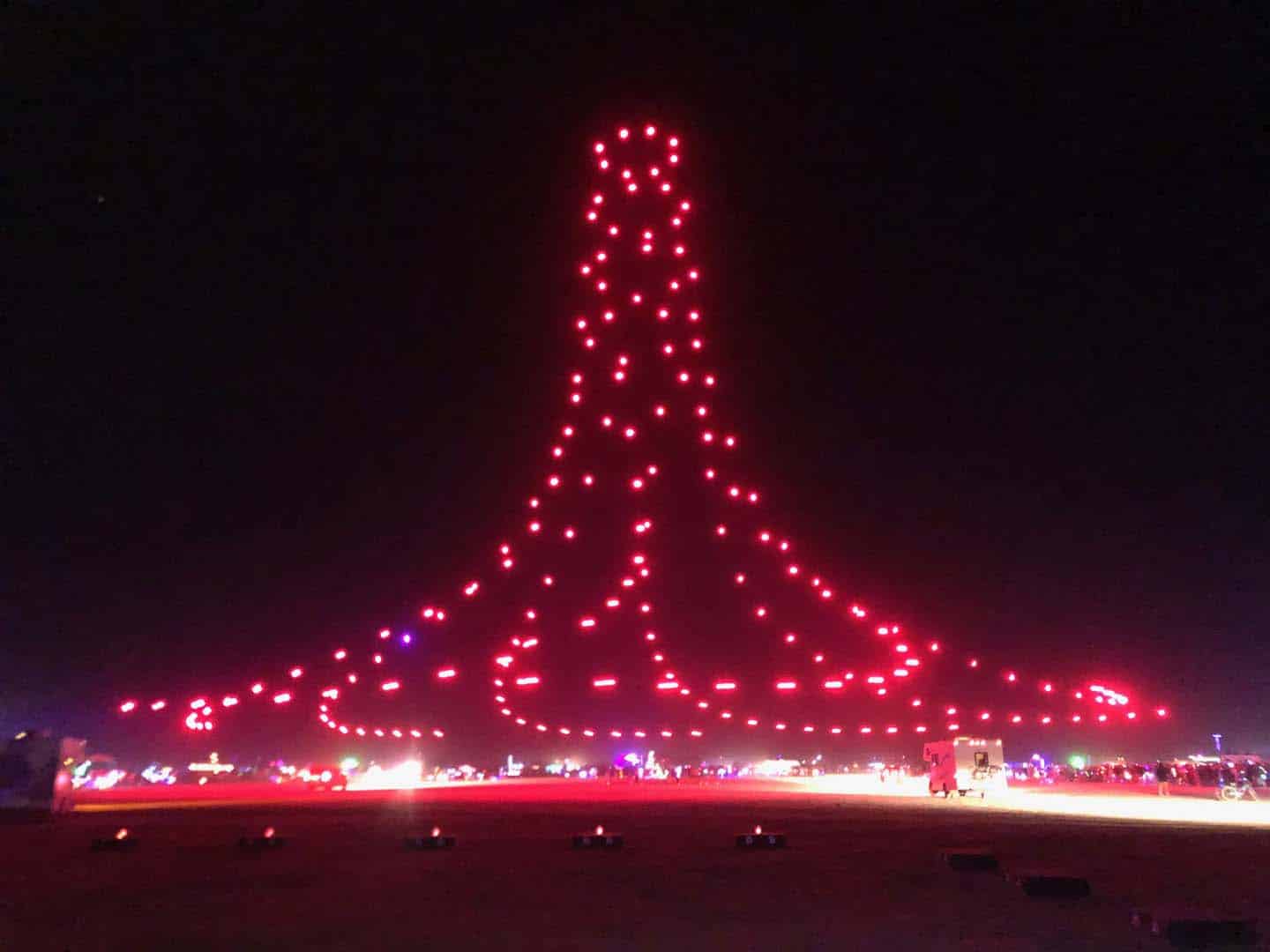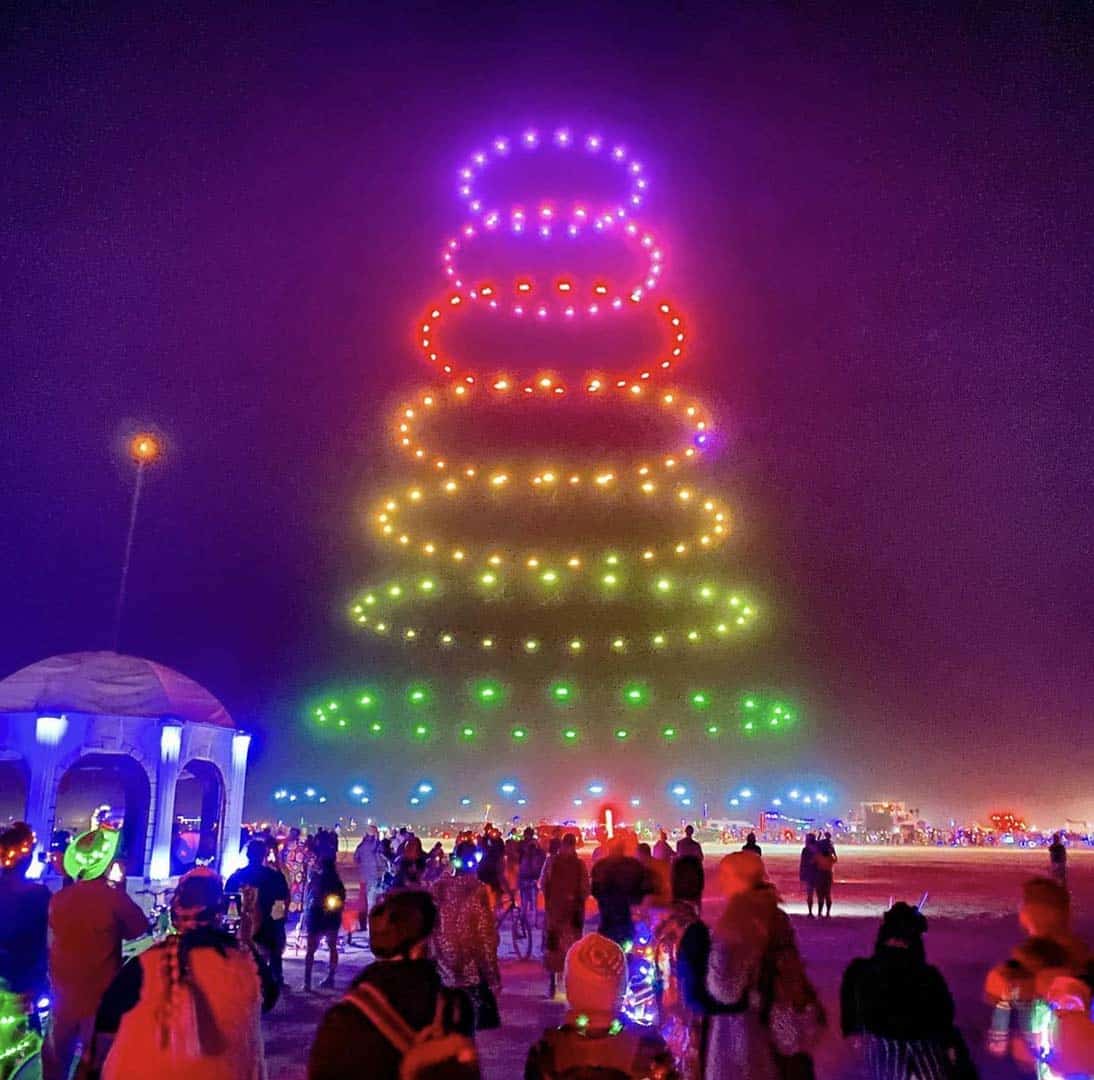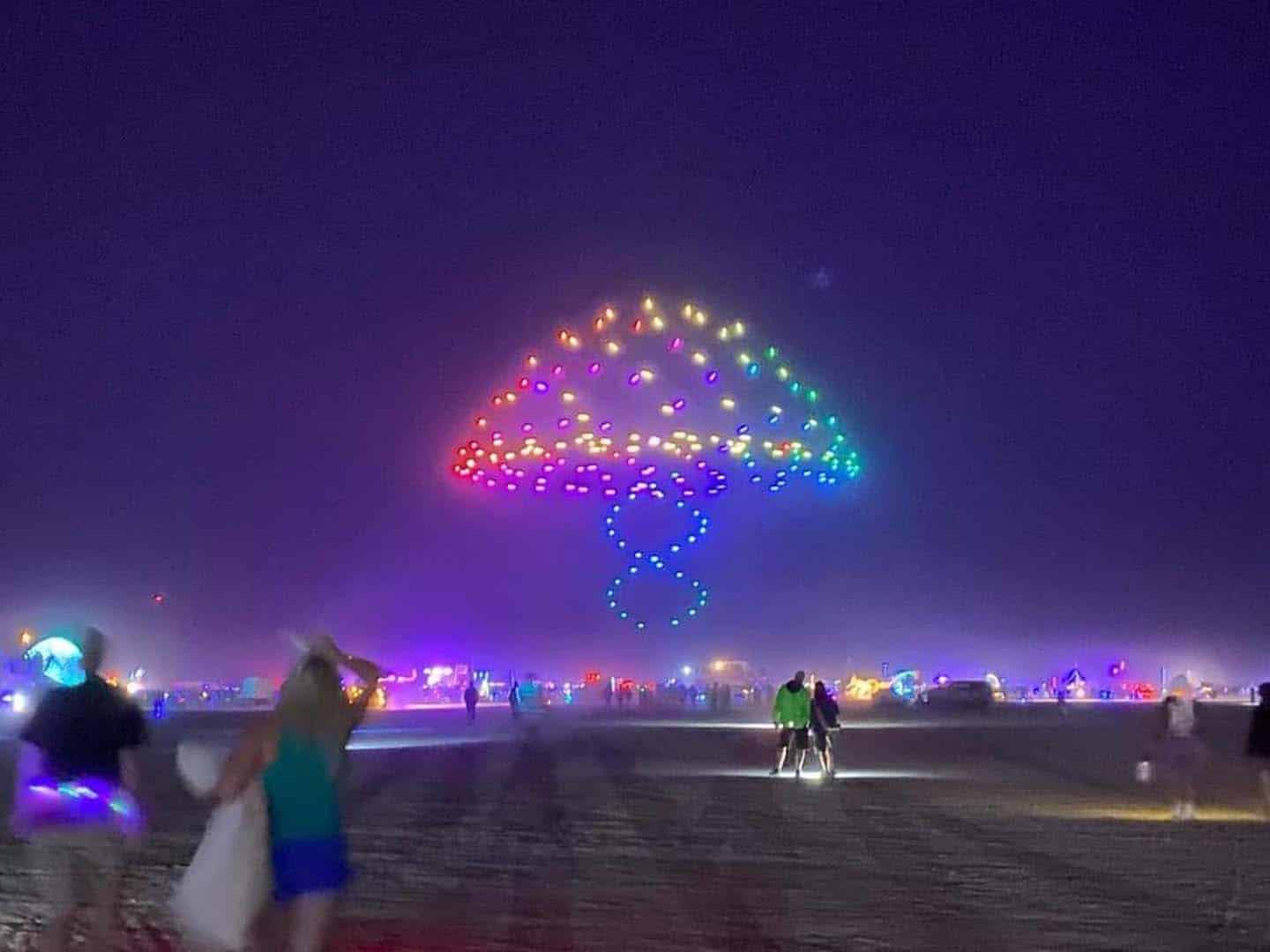 Black Rock City during Free Burn 2021. The Burning Man drone show is one of our never to forget Drone Stories moments!
More about the Burning Man drone show
For our Burning Man drone show, we sure had some challenges to overcome. First, getting everything there was a hustle because of the lag of resources. And what do you think about charging batteries at 40 degrees Celsius? Also, we didn't stick to 1 Burning Man drone show but flew 3 shows in 2 days. Making sure all safety measures were air-tight is pretty hard with 20.000 people being free to walk or bike everywhere. In the end, everything worked out though! 
VIEW MORE EXCITING PROJECTS