02 Live through this
We love to challenge ourselves. That is why, for this special private event, we did something no one has done before. We used cages to fly over people...
The Story Behind the Lights
Normally, it is impossible to fly above people because of safety reasons. However, for this special drone show, we found a way to enable this totally new experience. The cages were put in the middle of the fly-zone. With drones flying over the viewers, the way you see a show is totally different, because your perspective is new. You feel like you're in the middle of the show. In fact, you are in the middle of the show. This meant attendees experienced and enjoyed the show in ways never done before.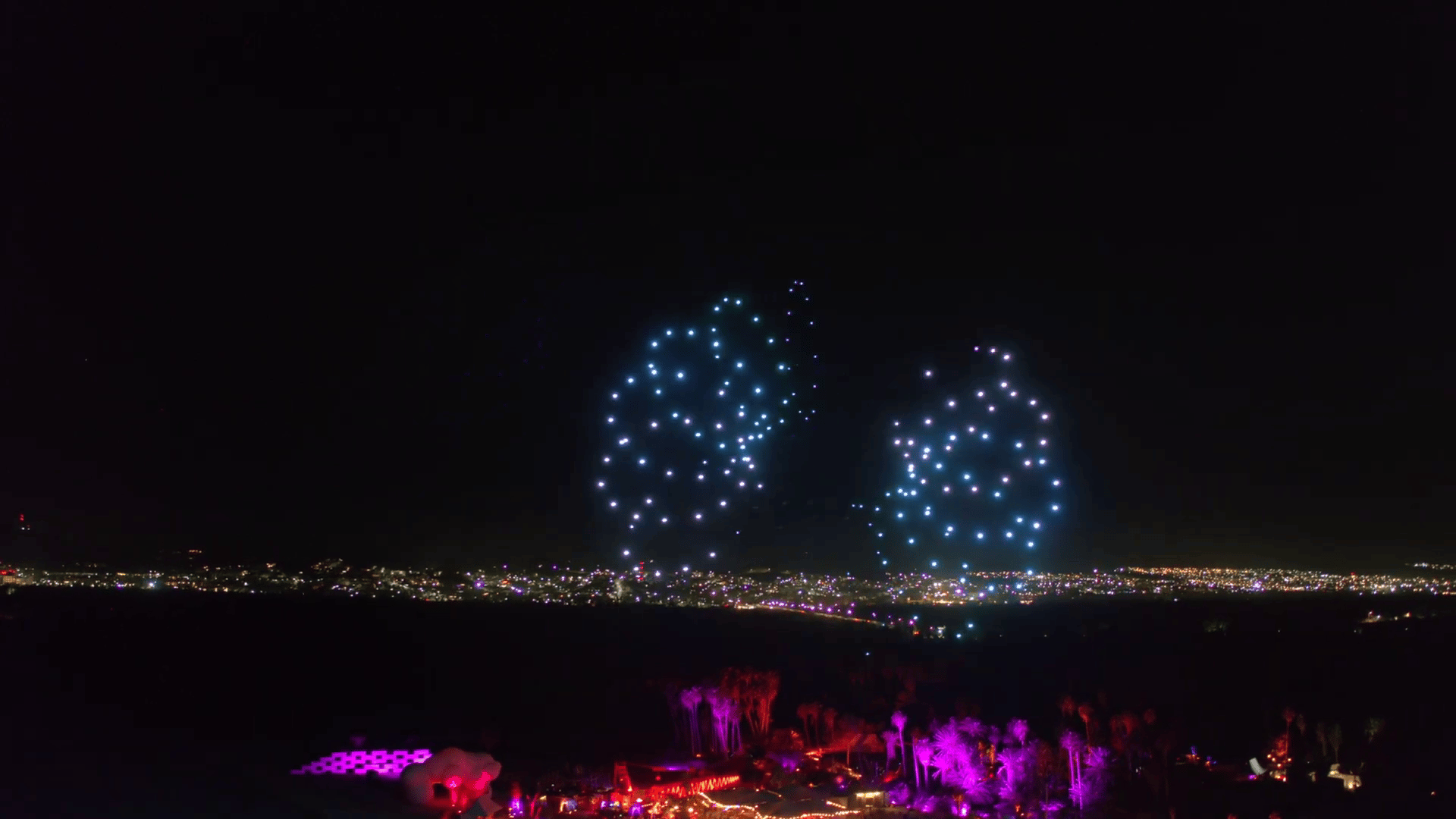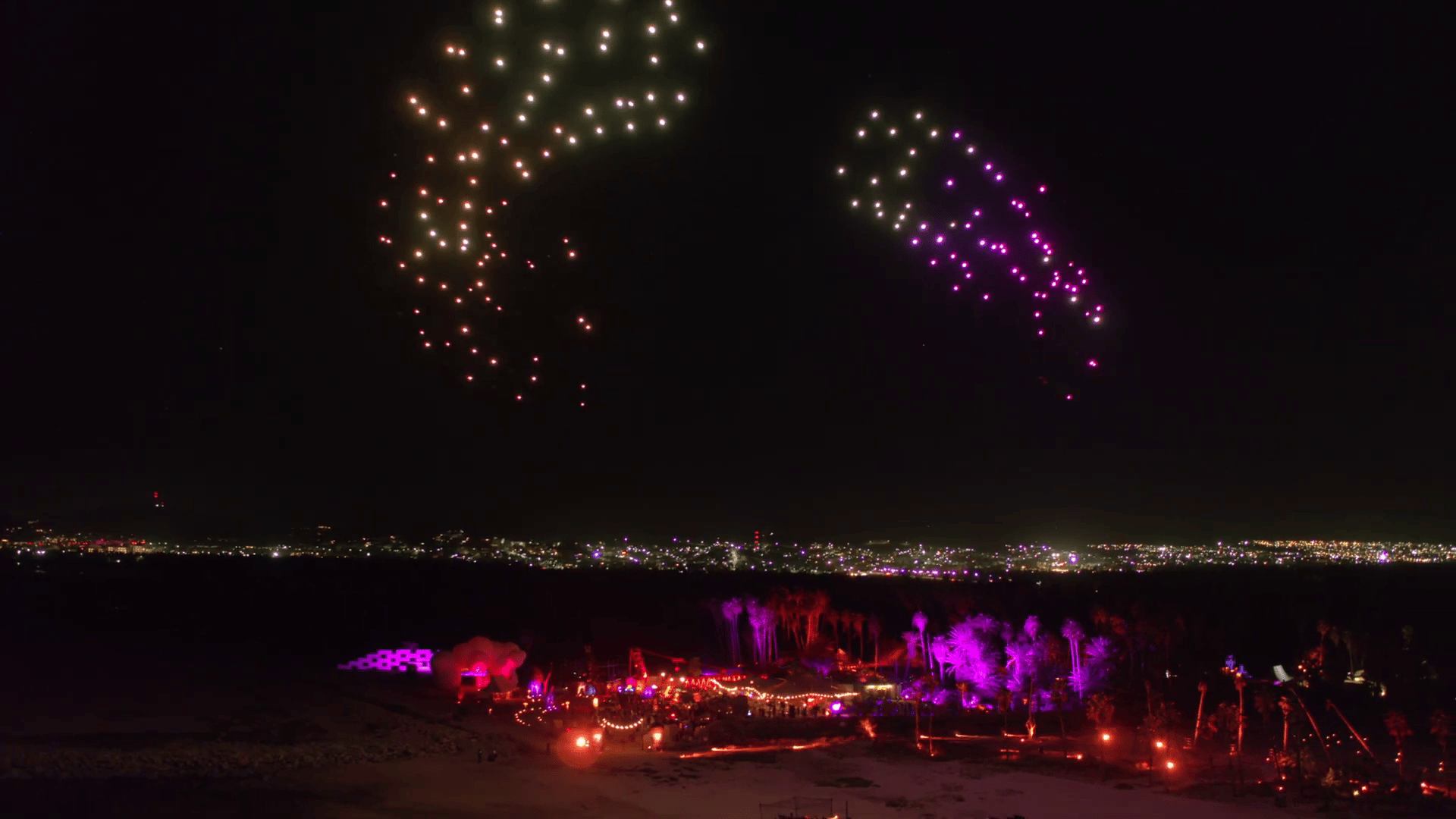 Cabo San Lucas in Mexico. With this new concept, people experienced a drone show from a new kind of perspective. From down below, you get pulled into the show. Definitely one for the books!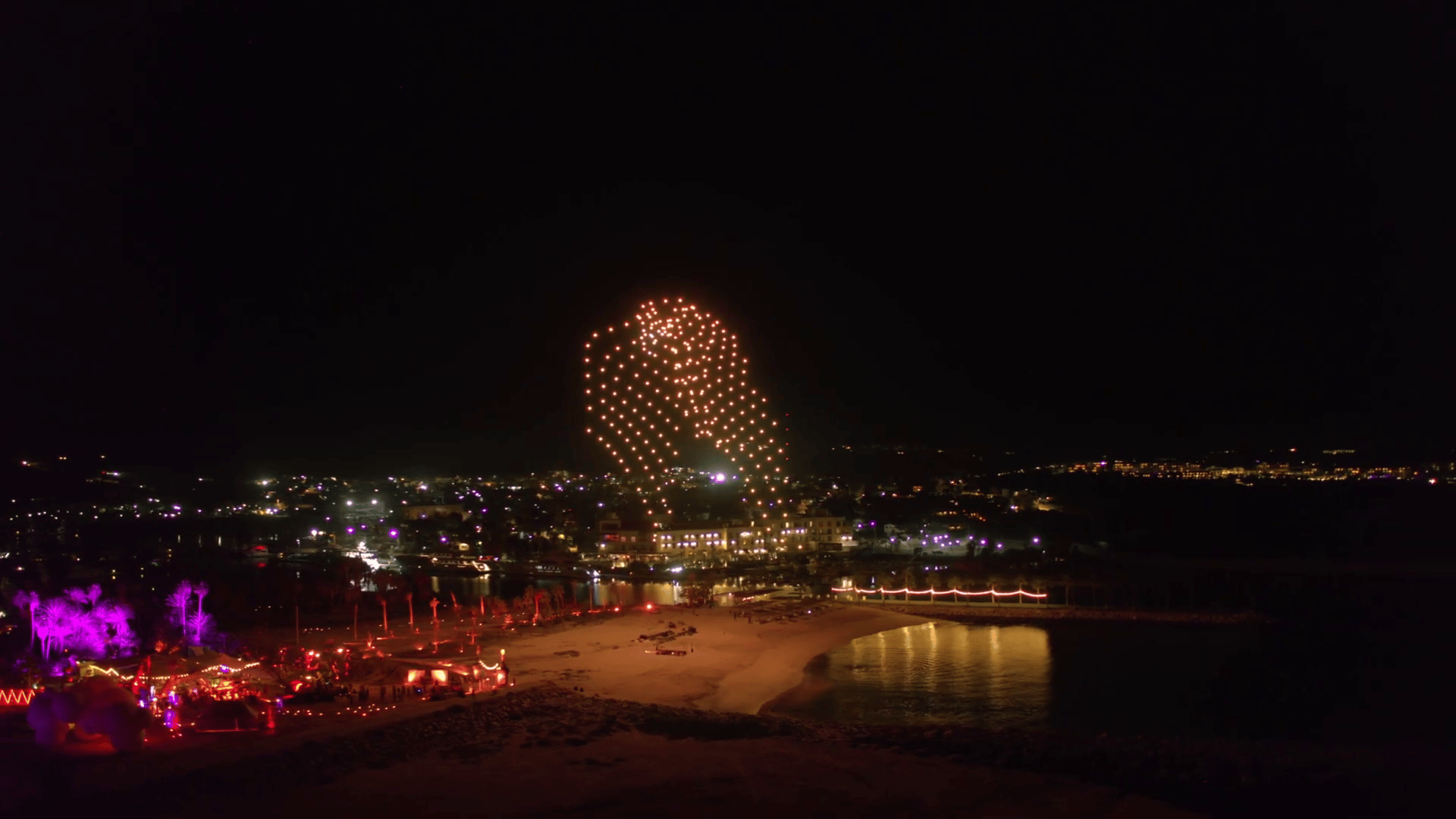 Water adding another dimension to this drone show
The drone show was performed above a beautiful bay. Whilst the performance visualized a dance of drones, the water created a beautiful reflection of the drone lights. A totally new dimension to the show was thus created. 
Learn more about our drone shows
VIEW MORE EXCITING PROJECTS