07 Samsung's Foldable Phone Launch
Above Amsterdam's largest river, the famous IJ, Drone Stories was given the honor of highlighting the launch of the new Samsung Galaxy Z Flip and Fold 4 5G with a stunning drone show brought to life by 250 drones. The foldability of the new phones and the innovative pens they work with were unique features they wanted to portray and share with the audience through the show.
The Story Behind the Lights
Samsung showed the world that the tech industry is still booming and the company remains at the forefront of creating the latest innovations. Simultaneously, they promoted new technological advances through groundbreaking technological capabilities. In this case, with Drone Stories' abilities to create art in the air that transformed before the eyes of the spectators.
CROWD SIZE
Online promotion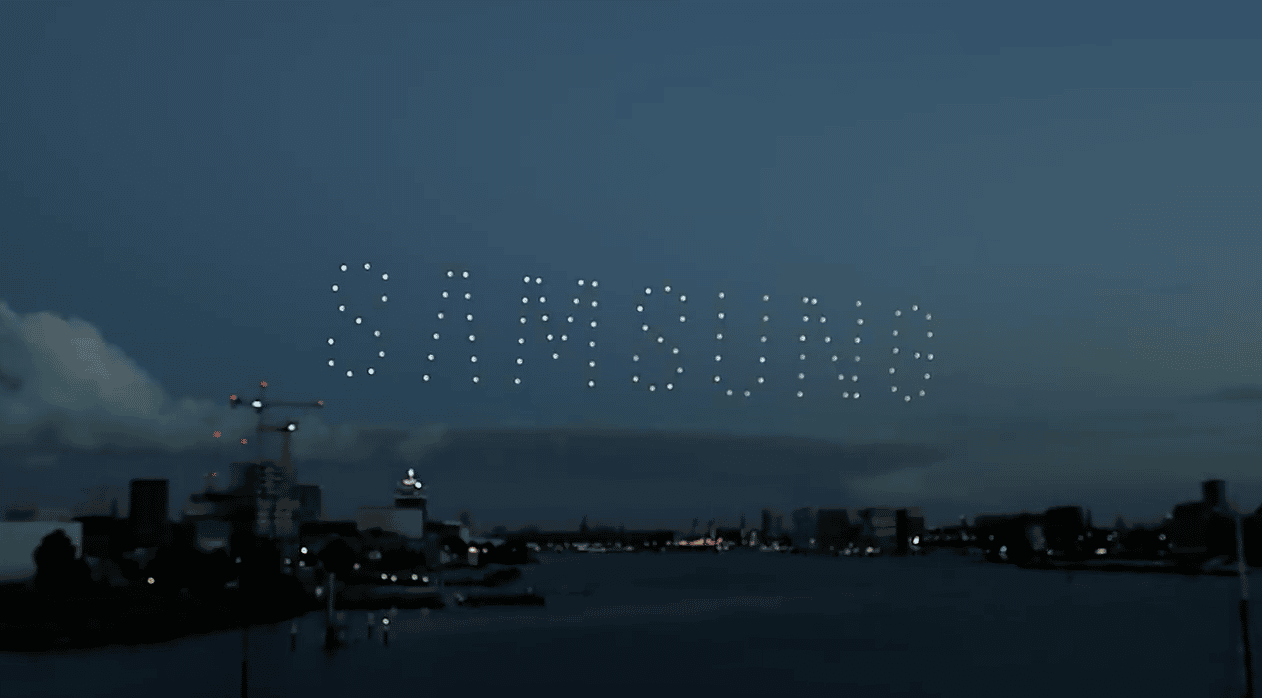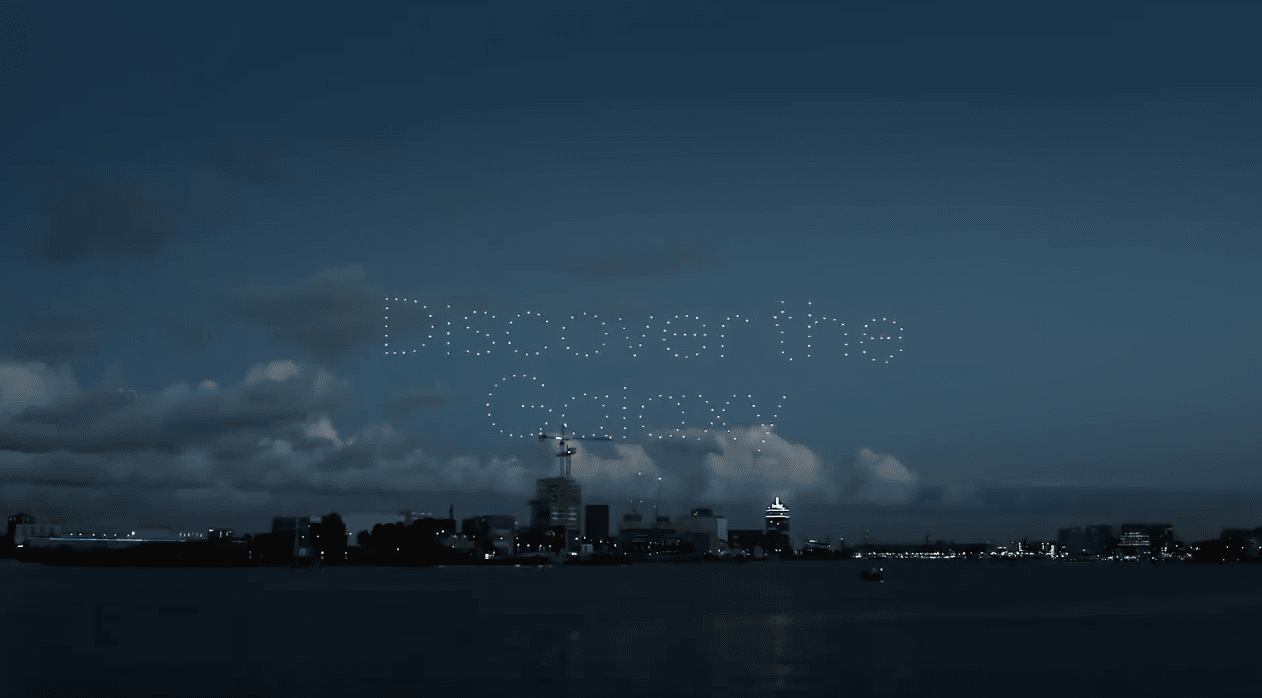 250 drones flew high in the sky above this beautiful body of water, depicting shapes and movements for Samsung. They outlined some of their new technical features and movements of products. At the end of the Samsung drone show, a QR code was displayed for the audience to scan. When viewers scanned the code, they were directed to a page where they could learn more about Samsung's latest foldable smartphones. Now that's innovation for y'all!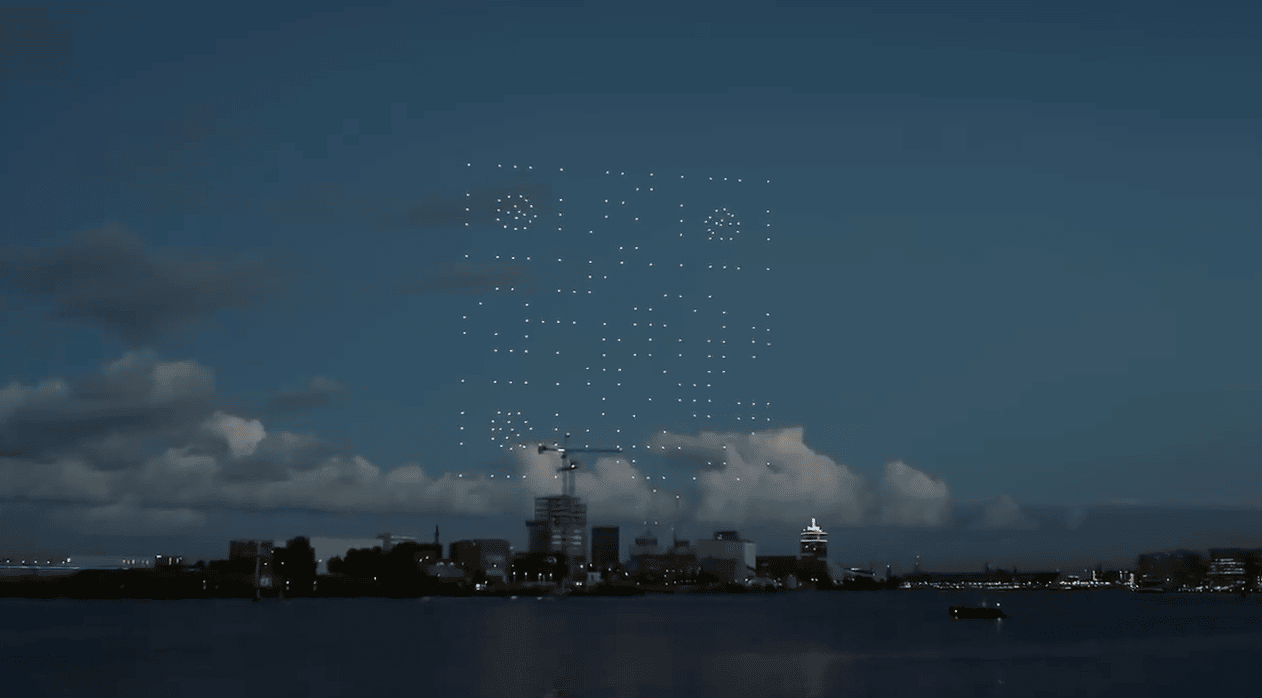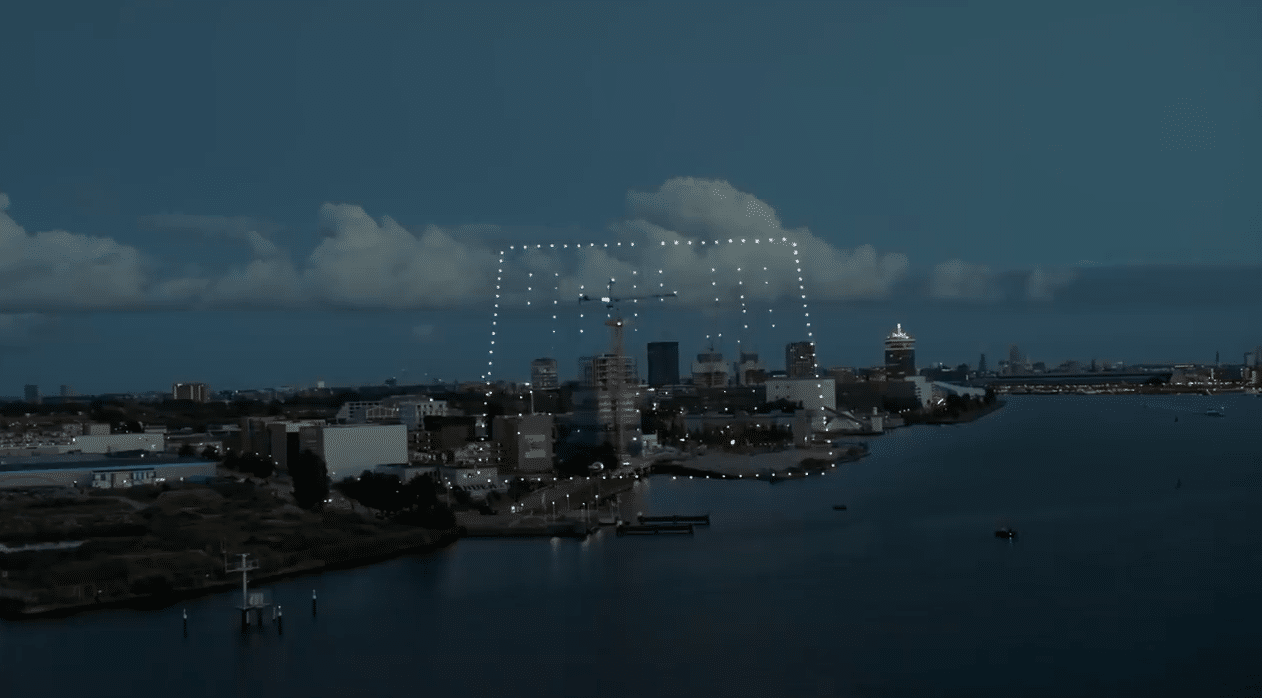 Amsterdam above the IJ. The drone show is developed by Drone Stories in collaboration with Blauw Gras.
Hybrid Samsung drone show
Fun fact: the Samsung drone show was part of an online promotion. Naturally, people could attend the show at the Amsterdam IJ. However, people could also tune in online. This resulted in the Samsung drone show being shared online by various media outlets and many individuals.