05 Happy birthday!
This secret cliënt has a not so secret love for a certain movie. Thus, for his birthday, we created an entire, personalized show surrounding said movie.
The Story Behind the Lights
Based on different scenes of the movie, we created a show that was personal and recognisable for family and friends. The design we made was very organic but also geometric. A perfect balance between the shapes and movements, leading to a cohesive tribute to the movie.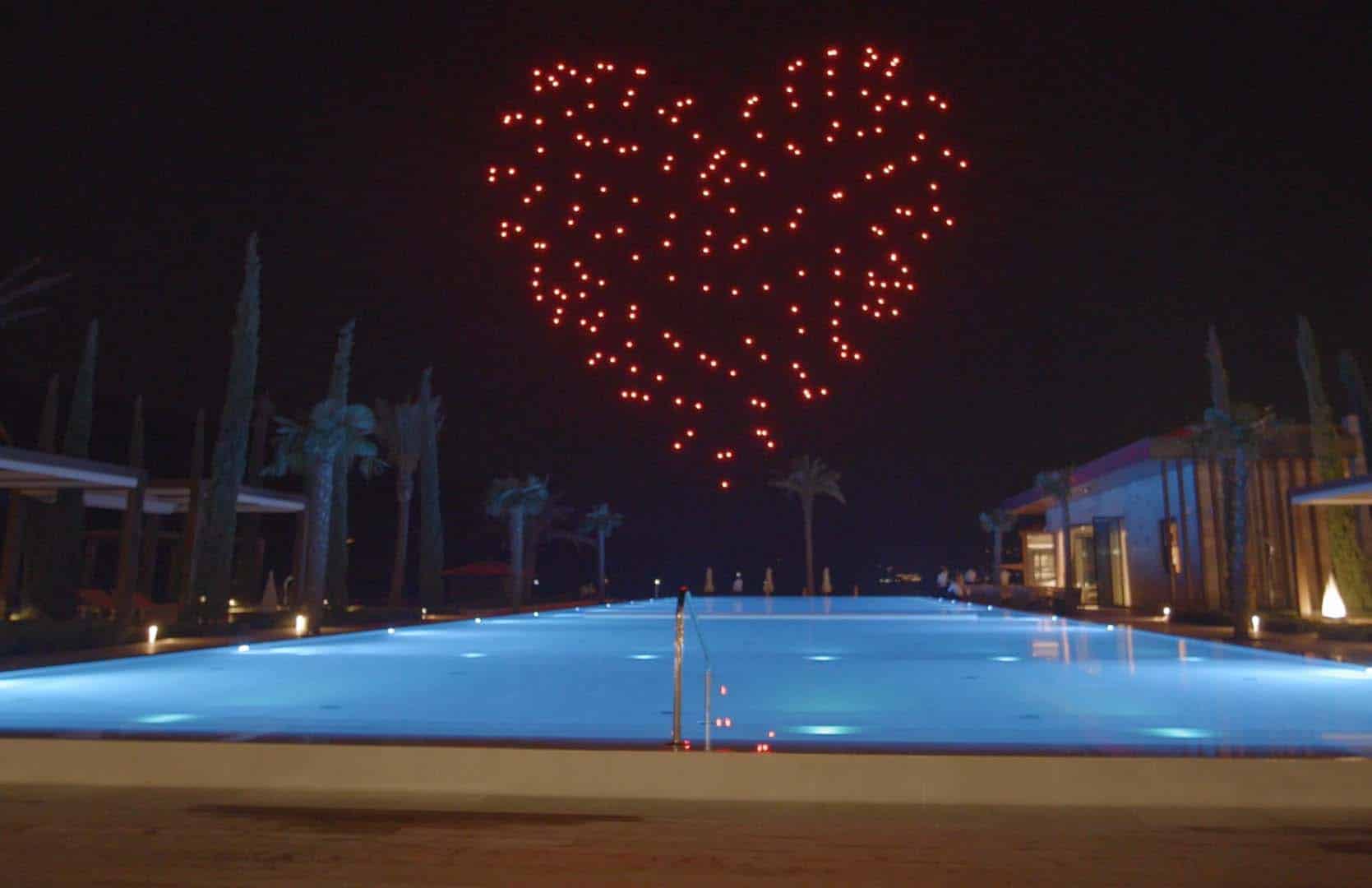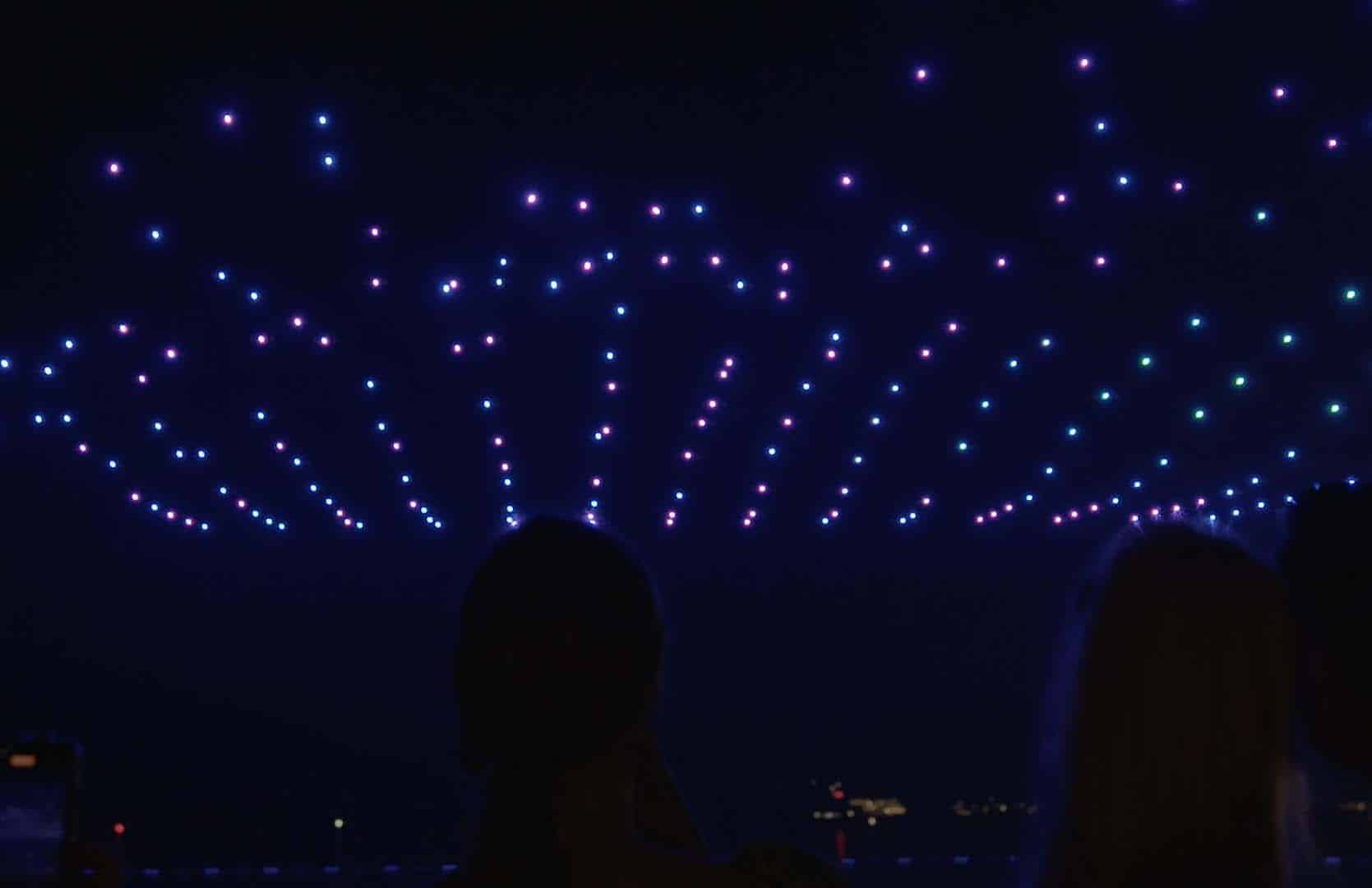 Montenegro, drones. Drones, Montenegro
Yes, we are the first to introduce drones to Montenegro and Montenegro to drones, seeing as this was the very first drone show to take place over there. In order to make this happen, we worked together with the authorities from Montenegro. A first show, where hopefully many more will follow.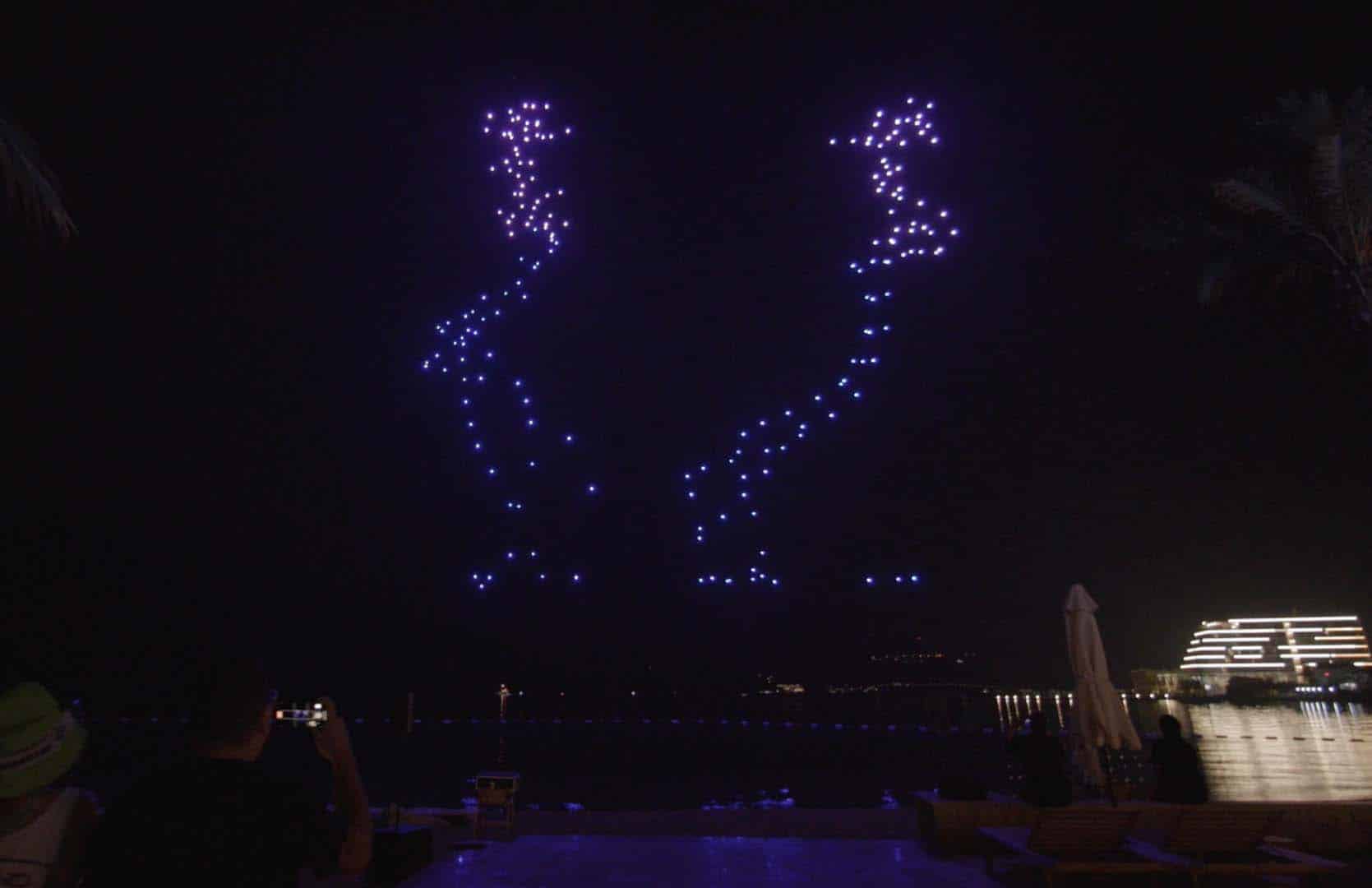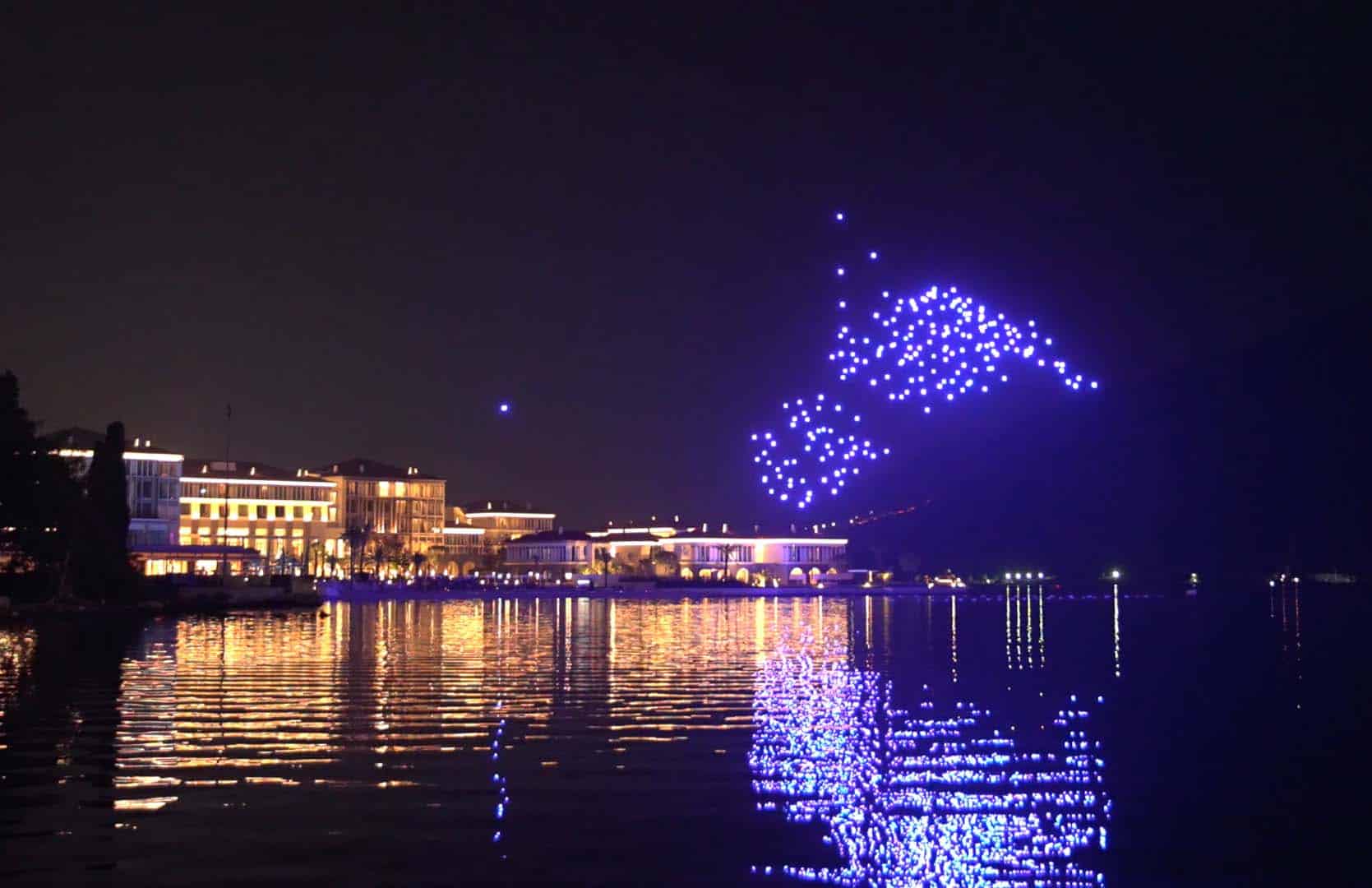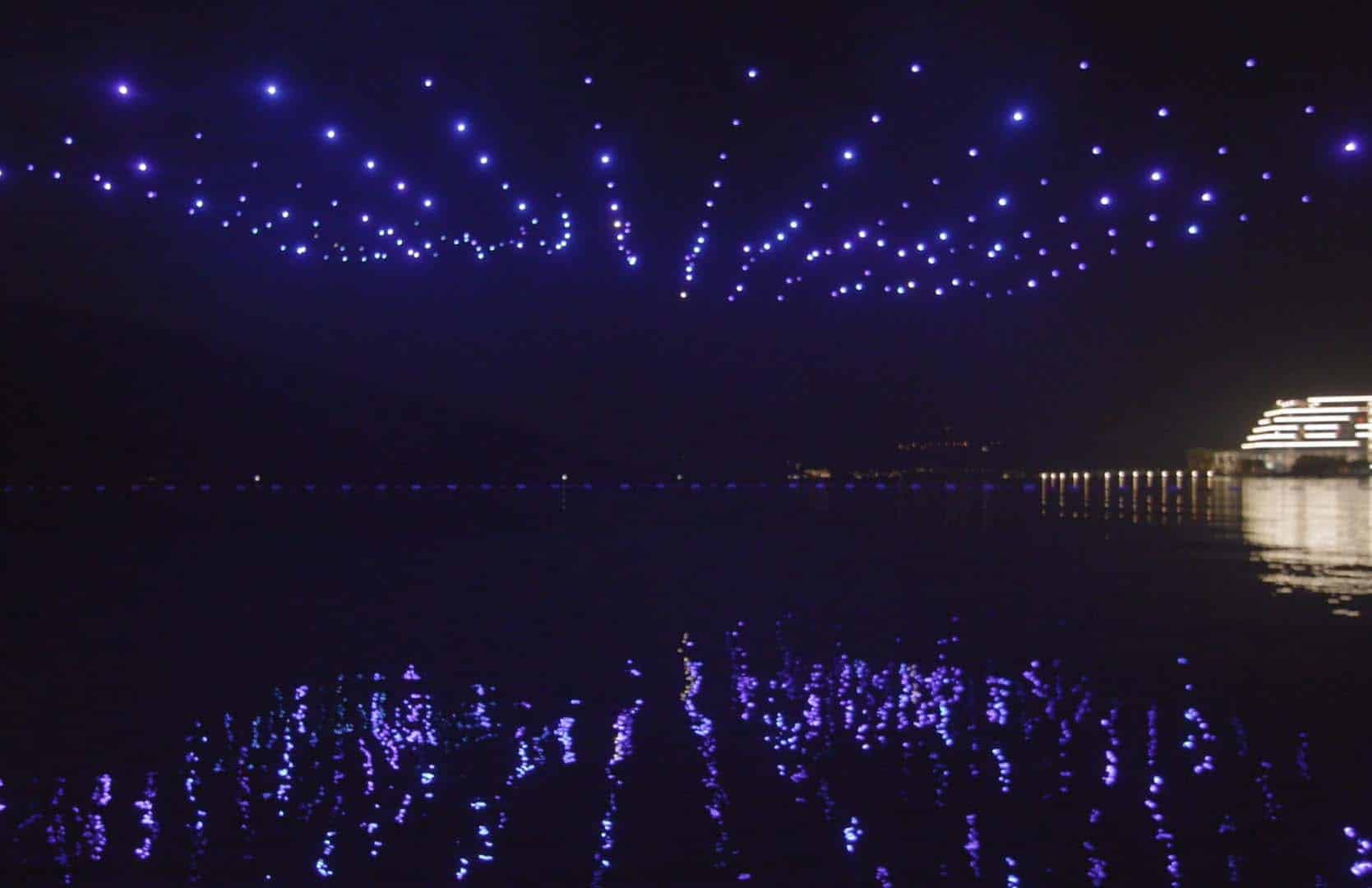 Story in the skies from…
at this birthday party in Montenegro, there was the perfect spot to experience the show. Looking out over a beautiful lake with music that was synced to the show, surrounded by people literally and figuratively closest to the client.
VIEW MORE EXCITING PROJECTS