08 National Streaming Day with Disney +
The Santa Monica Pier in Los Angeles was the setting for our choreographed light show in honor of National Streaming Day. The production was organized by the online streaming service Disney+.
The Story Behind the Lights
Disney+ wanted to promote National Streaming Day. For this purpose, we created an 8-minute choreographed light show, which was part of the accompanying film shoot.
LOCATION
Santa Monica Pier, Los Angeles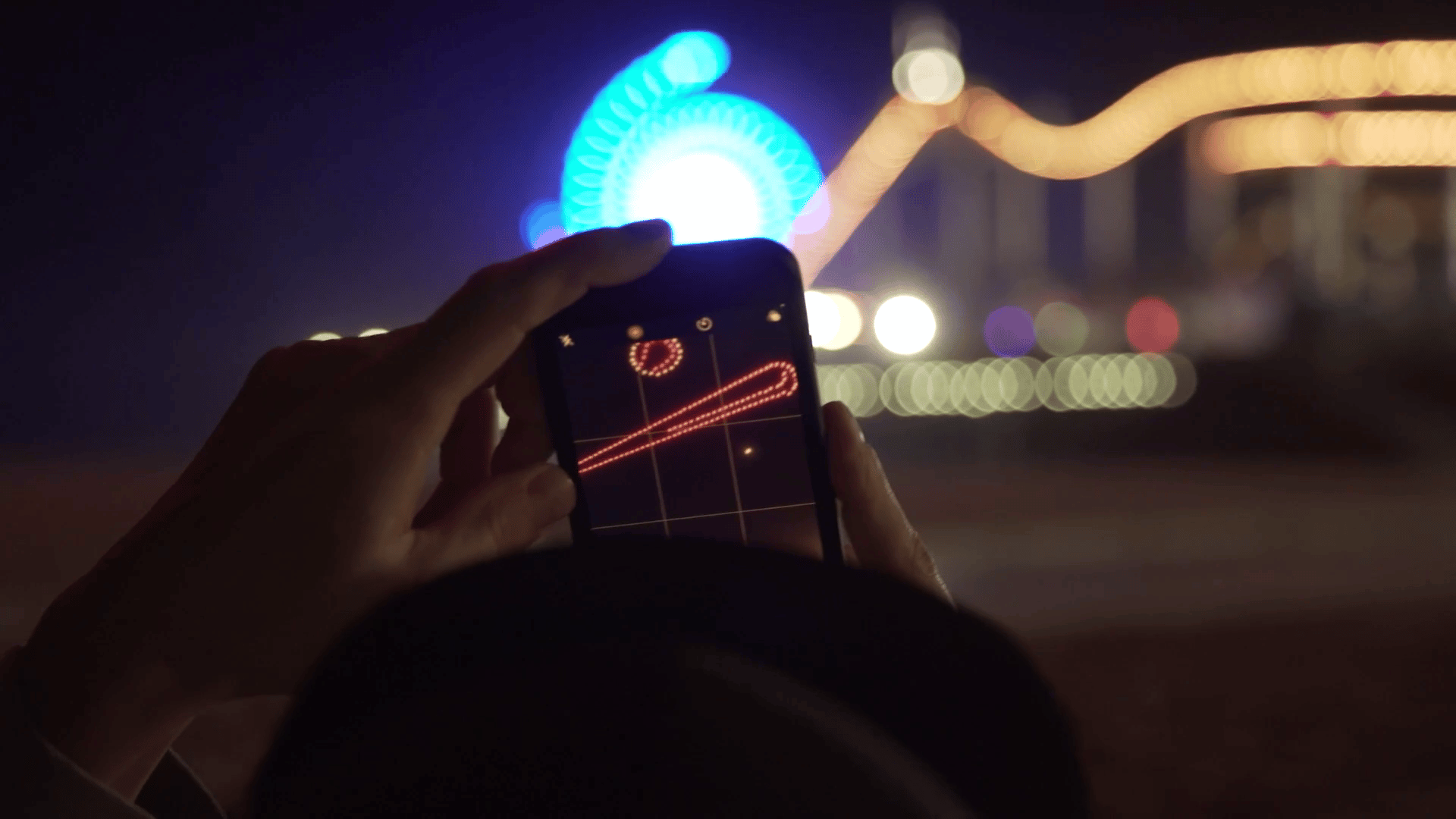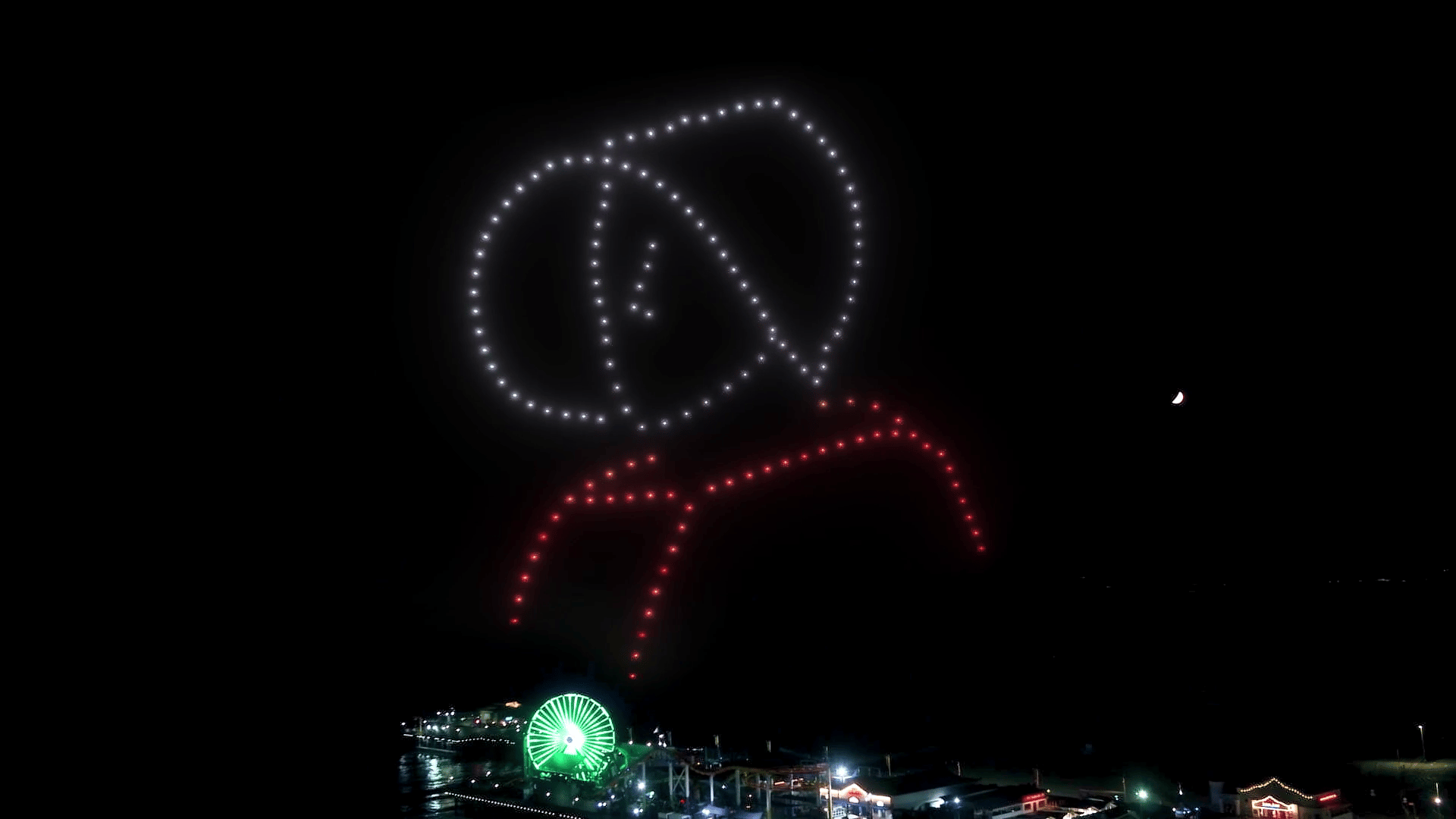 Recognisable illustrations in the Sky
240 drones flew above the Pier to create the outlines of the icons and characters of some of the most popular shows streamed on Disney+, Hulu, and ESPN. Illustrations created in the night sky included Grogu from The Mandalorian on Disney+, Captain America's shield from The Falcon and the Winter Soldier on Disney+, outfits from The Handmaid's Tale on Hulu, and an MLB bat and baseball for ESPN+.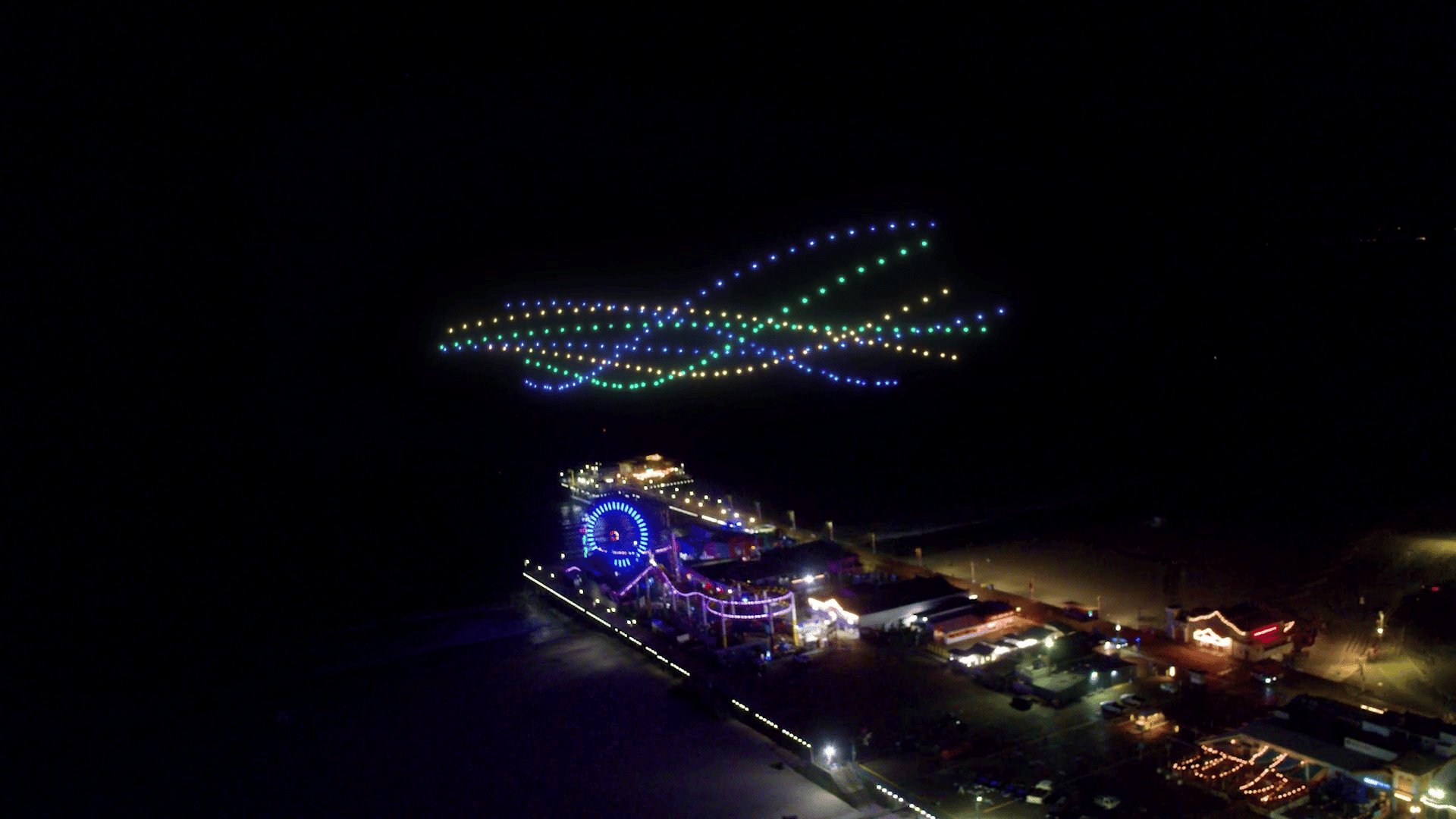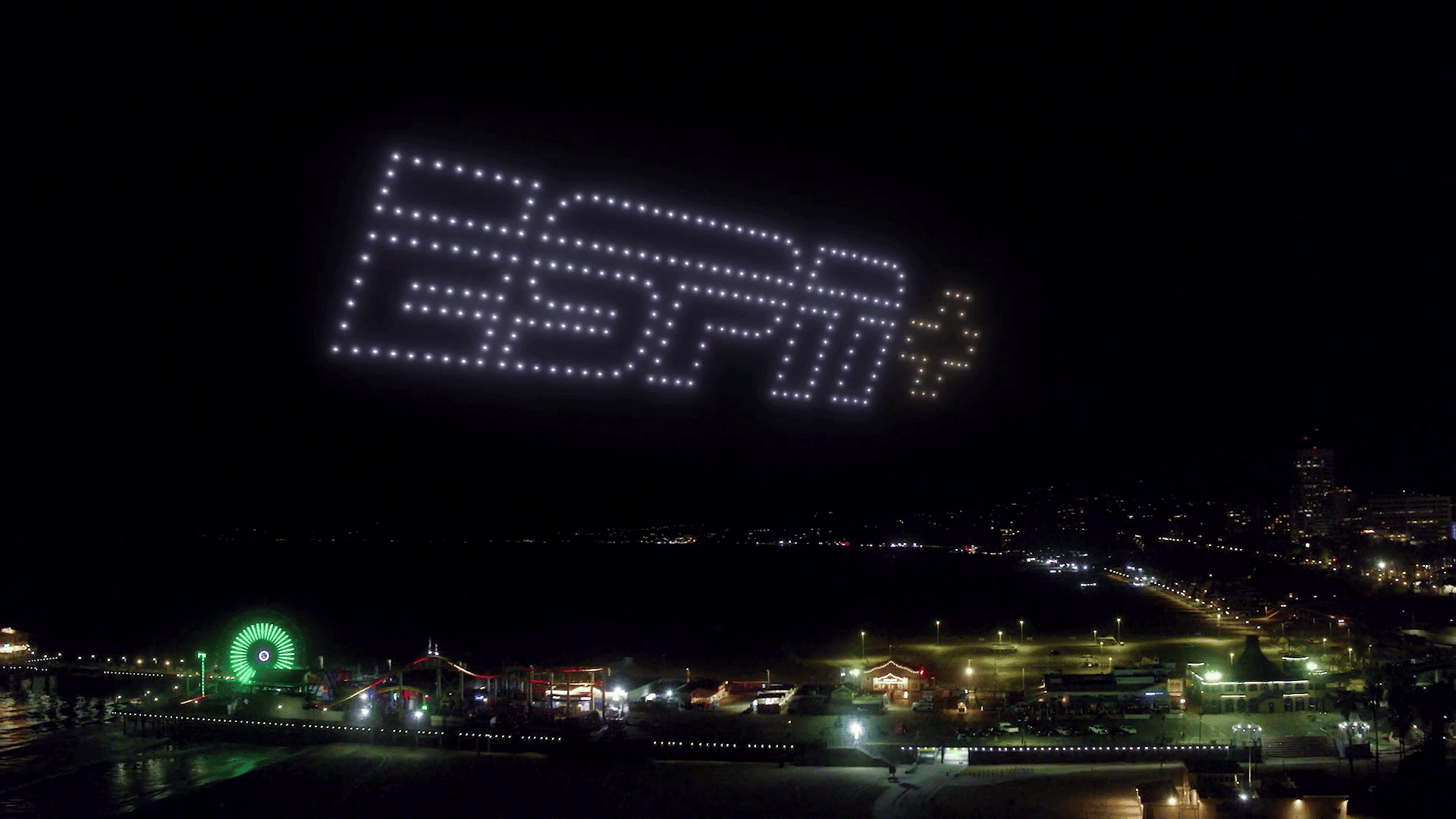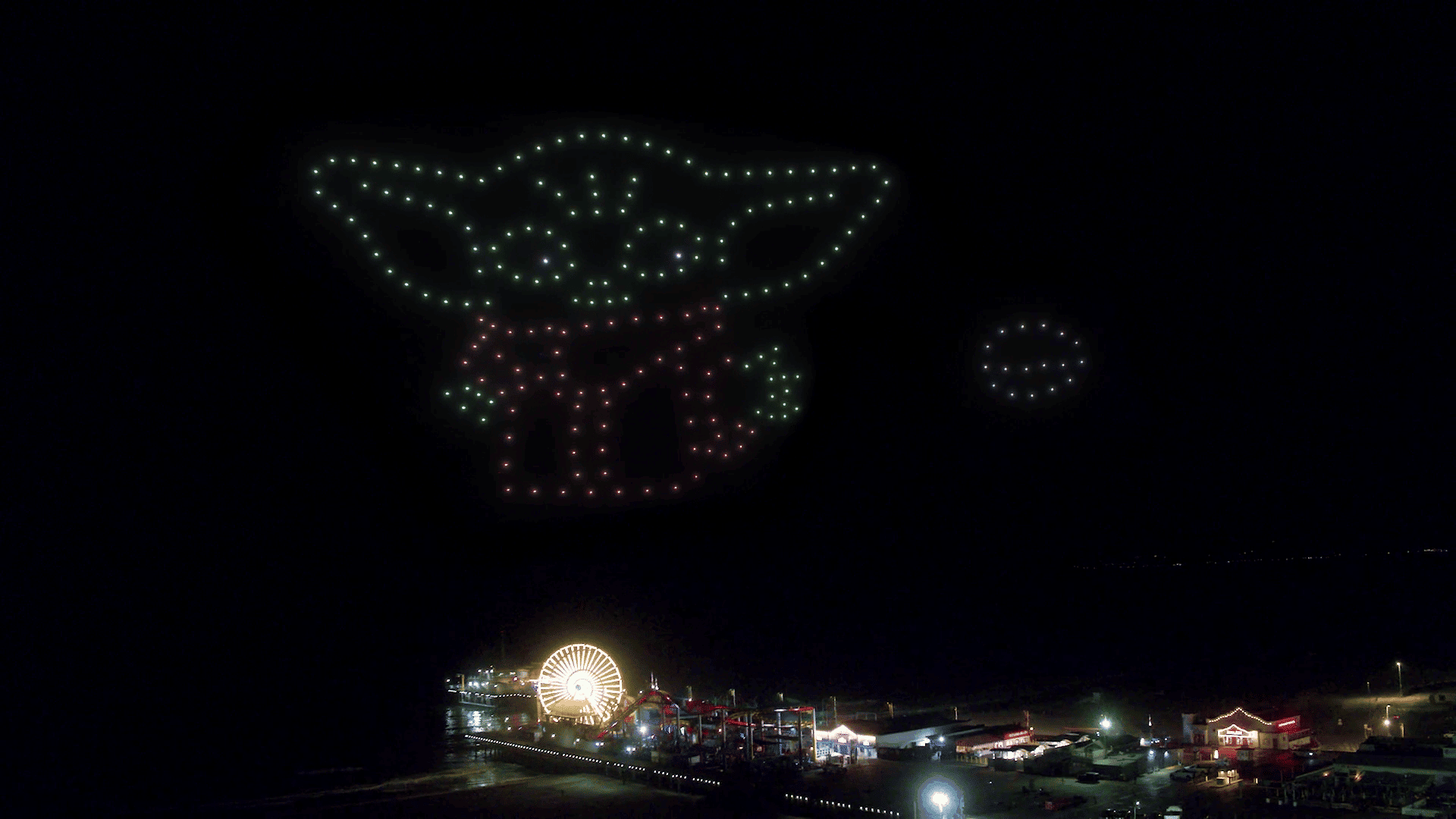 Story in the skies from…
Above the Santa Monica Pier in Los Angeles. We developed this drone show in collaboration with Epidemic for Disney+.
VIEW MORE EXCITING PROJECTS