039 Amsterdam New Years Eve
What a way to kick-off 2023! We flew our first drone show of the year right in front of our Amsterdam office. Combining our strengths with others from the A'DAM Tower to create a special moment for the city. A New Years Eve drone show the likes Amsterdam has never seen before.
The story behind the lights
Happy 2023! To celebrate the beginning of the new year we combined our strengths with Feelgood Vuurwerk to create a unique experience Amsterdam has never seen before. The show is about connection, inclusiveness and love, symbolized by elements such as a heart, a rainbow, the well-known Amsterdam crosses and dancing people.. A message from Amsterdam to Amsterdam, so to say! Fun fact: this is the first time the Netherlands got to see a drone show in combination with fireworks.
LOCATION
Amsterdan, The Netherlands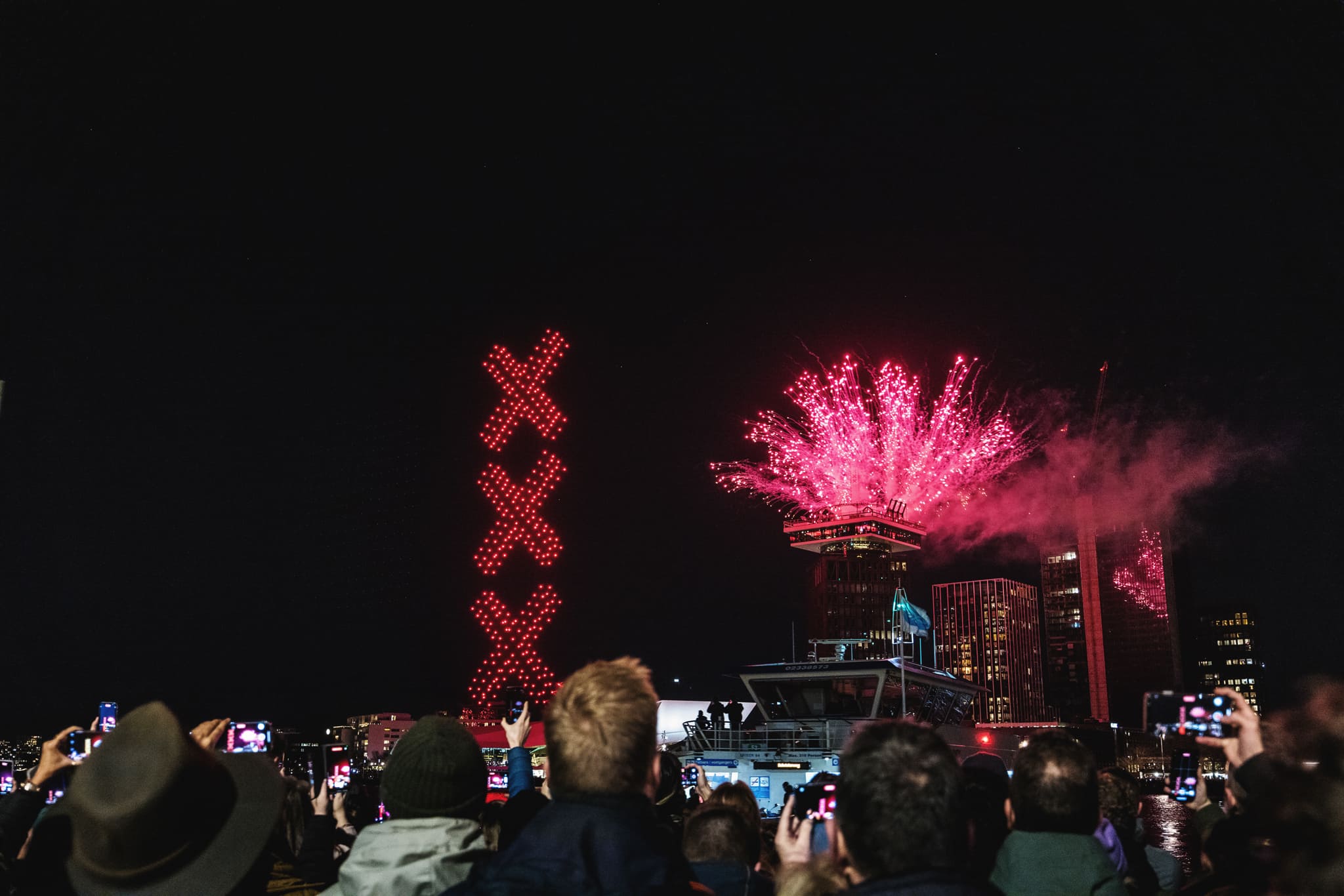 Delayed by mother nature
At the 31st of December 2022 the weather conditions were not looking good. We made the call to pospone the the Amsterdam New Years Eve drone show by 2 days.  to make sure we could still celebrate the beginning of 2023 the Drone Stories way. We started the show at 20:23 as a cheeky hint to the coming year.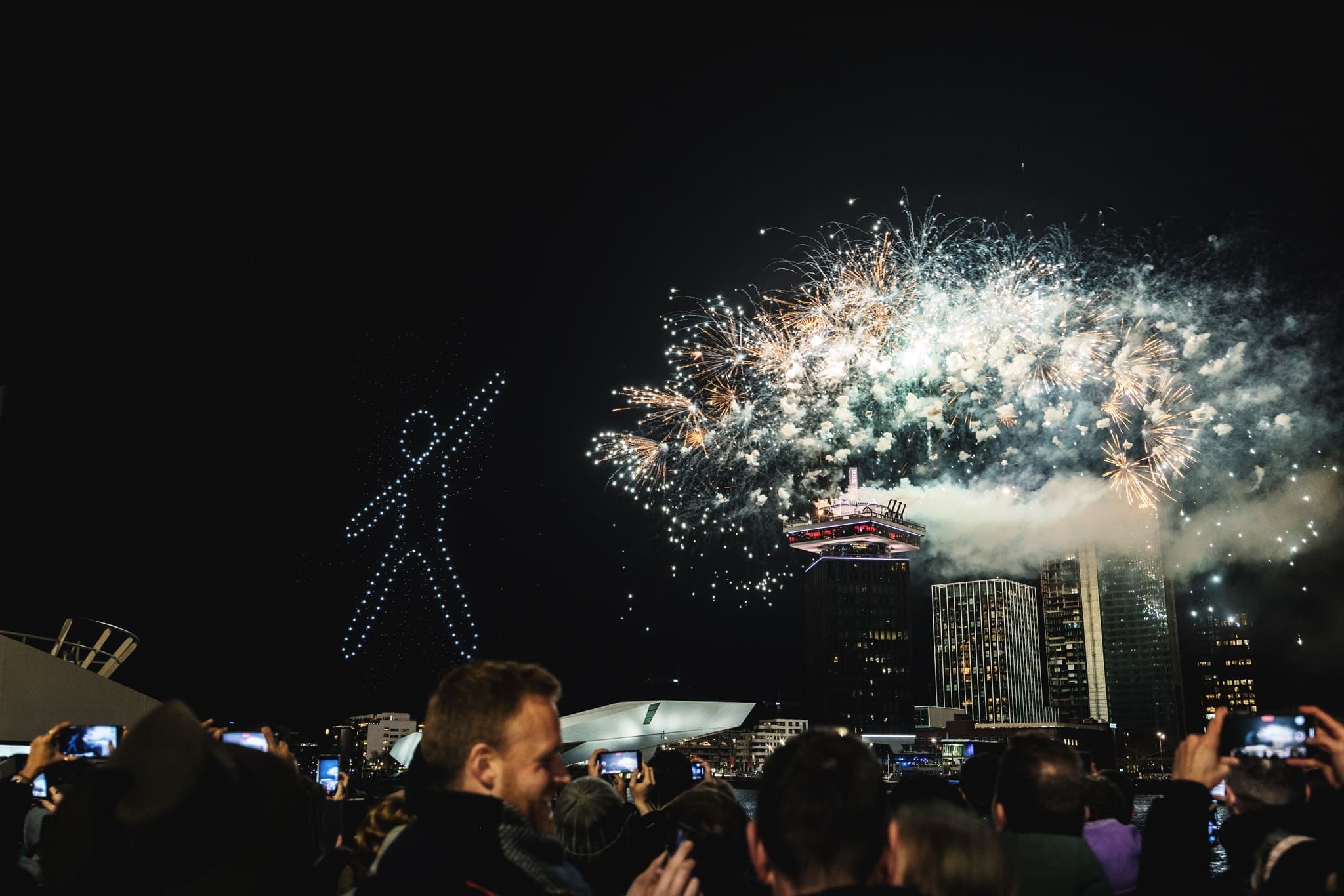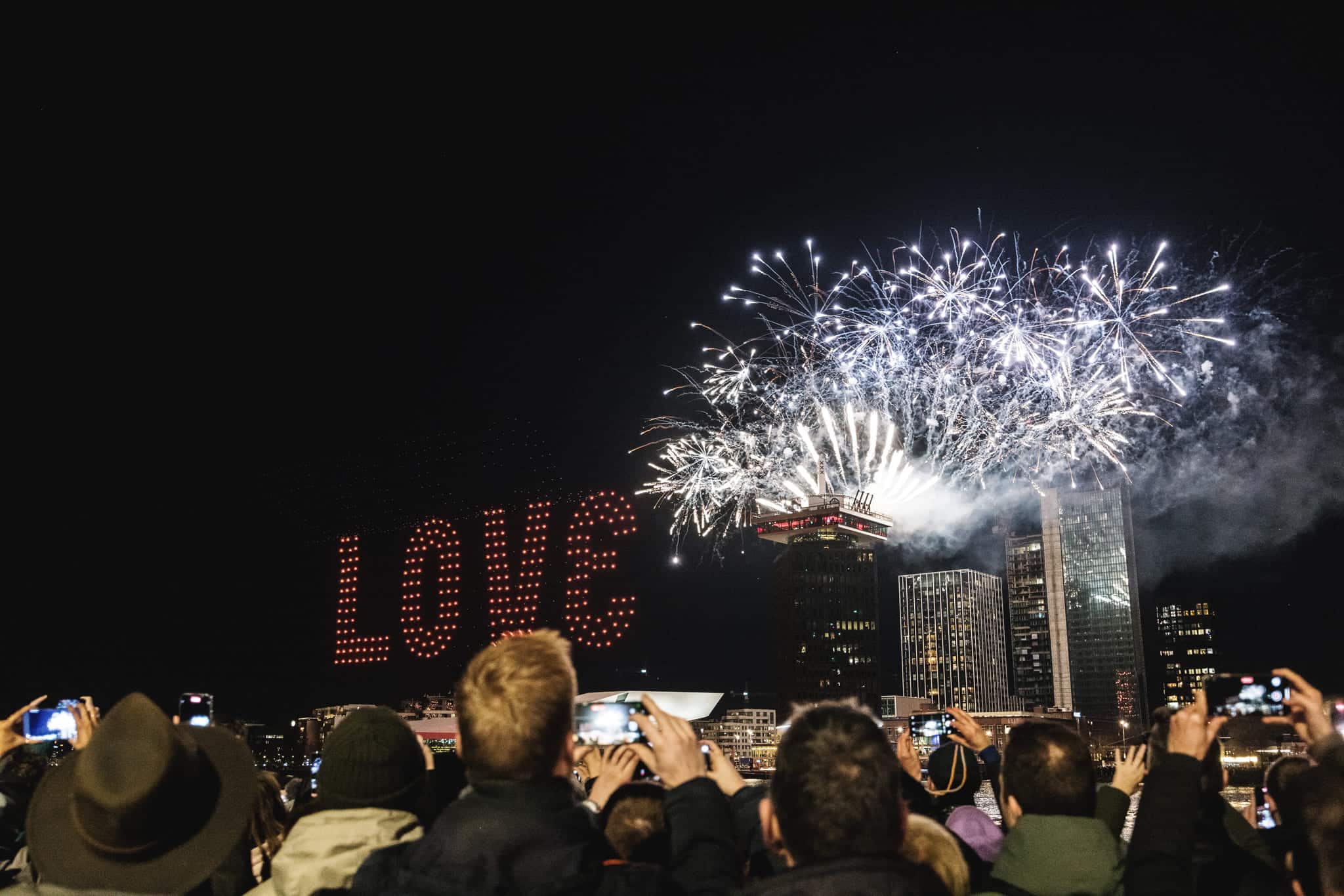 On our home turf
Flying a show in front of our own office, The A'DAM Tower, is very special. A grand location known as an iconic, Amsterdam landmark. Using the experience of Pyrofoor to create a New Years Eve drone show combining fireworks and drones, this special show lived up to the A'DAM Tower and Amsterdam standards