040 Formula 1 Las Vegas launch party
All eyes are on Las Vegas next season. A new street race on the calendar with the Las Vegas Strip as a center point of the race. This year we created a unique F1-inspired drone show on a location where we combined all the disciplines to create something special.
The story behind the lights
Las Vegas is the city of entertainment. This was the perfect place to do something that is never done before. Inspired by F1, Drone Stories and TwofiftyK created two shows: one in the front, which could be seen from the strip, and one at the back, which was part of a whole VIP event. A show where all disciplines come together to create a total experience; lighting, projection mapping, and, finishing it off, a drone show.
LOCATION
Caesars Palace, Las vegas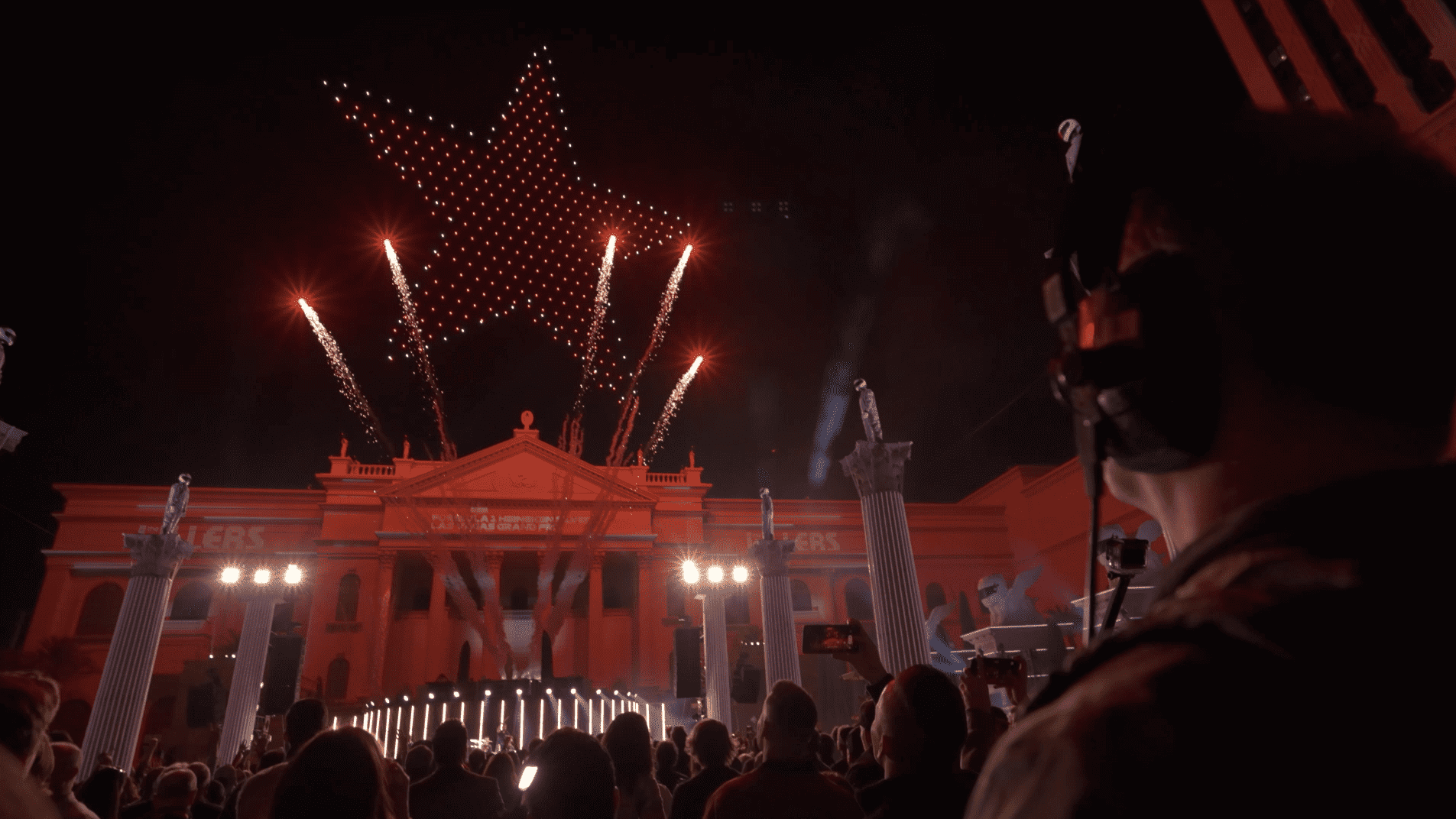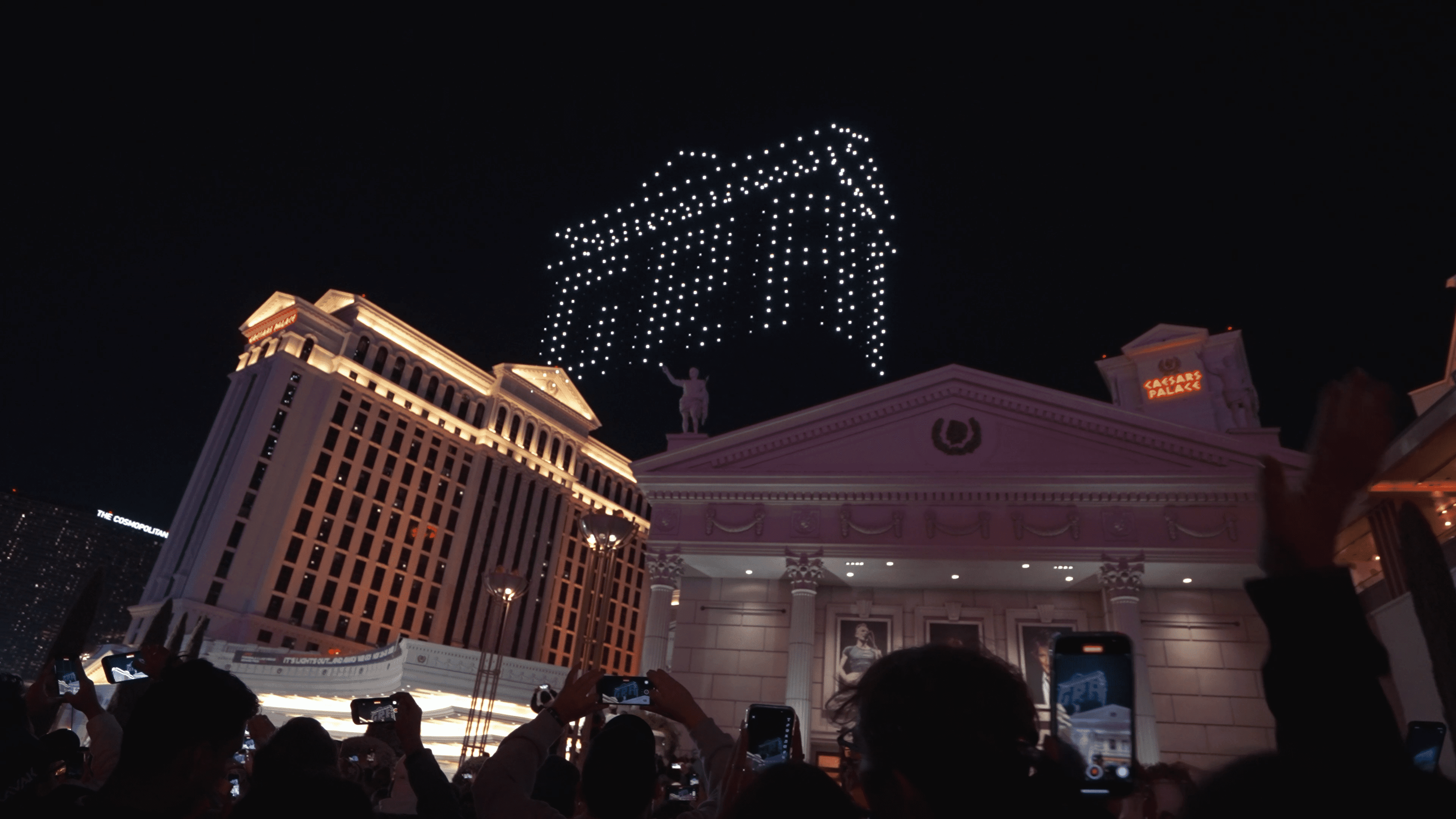 Flying a show in a place like this is unique. Flying from the roof of Caesars Palace makes it hard to determine where the show needs to be positioned. Making sure we are not too close to the buildings and perfectly synced to the rest of the experience. We combined strengths with TwoFiftyK to create an experience the world has never seen. Finding new ways to do drone shows in the future, combining projection mapping with the drone show as an extension of the canvas. All of this perfectly synced with a live performance with The Killers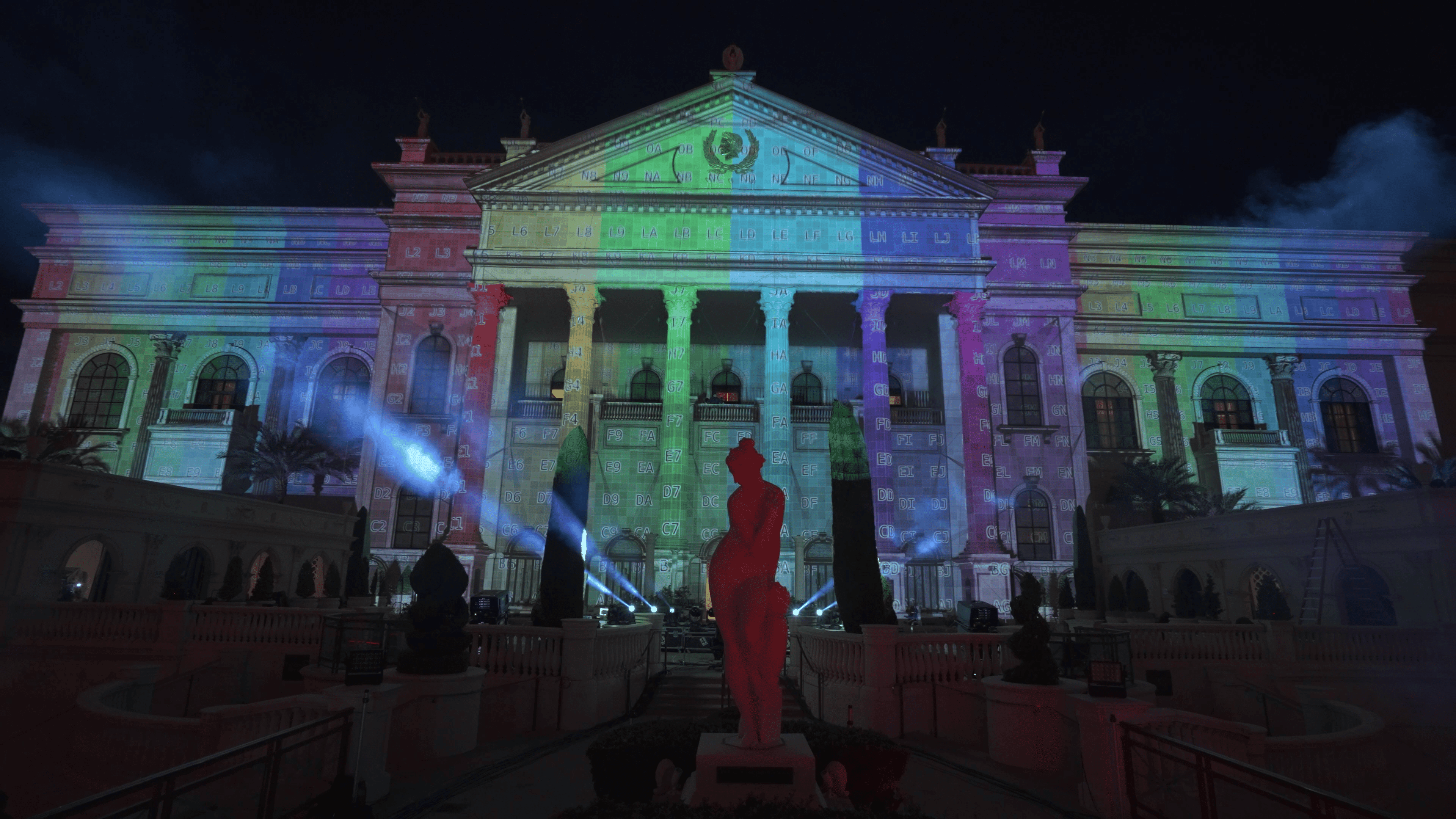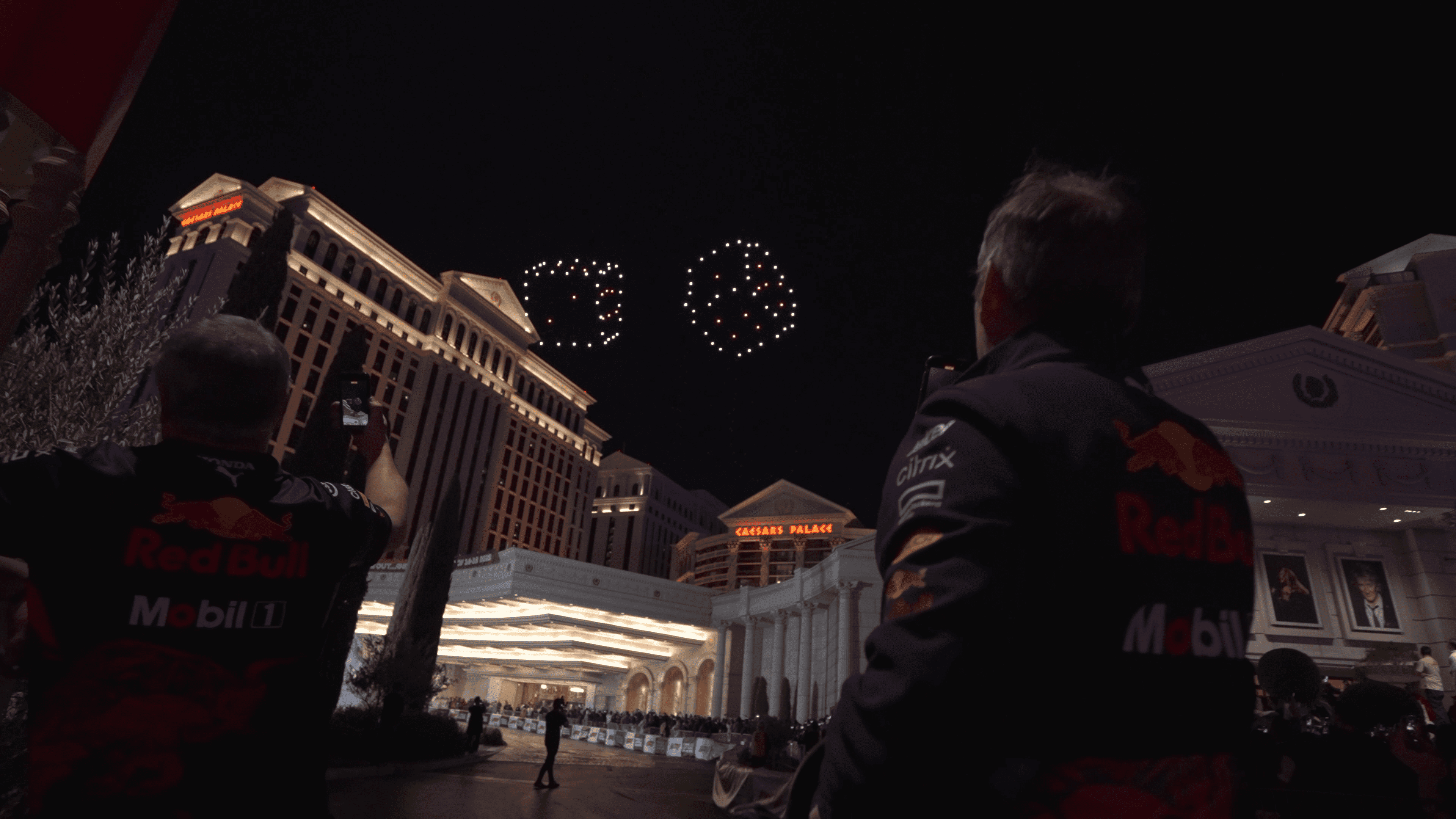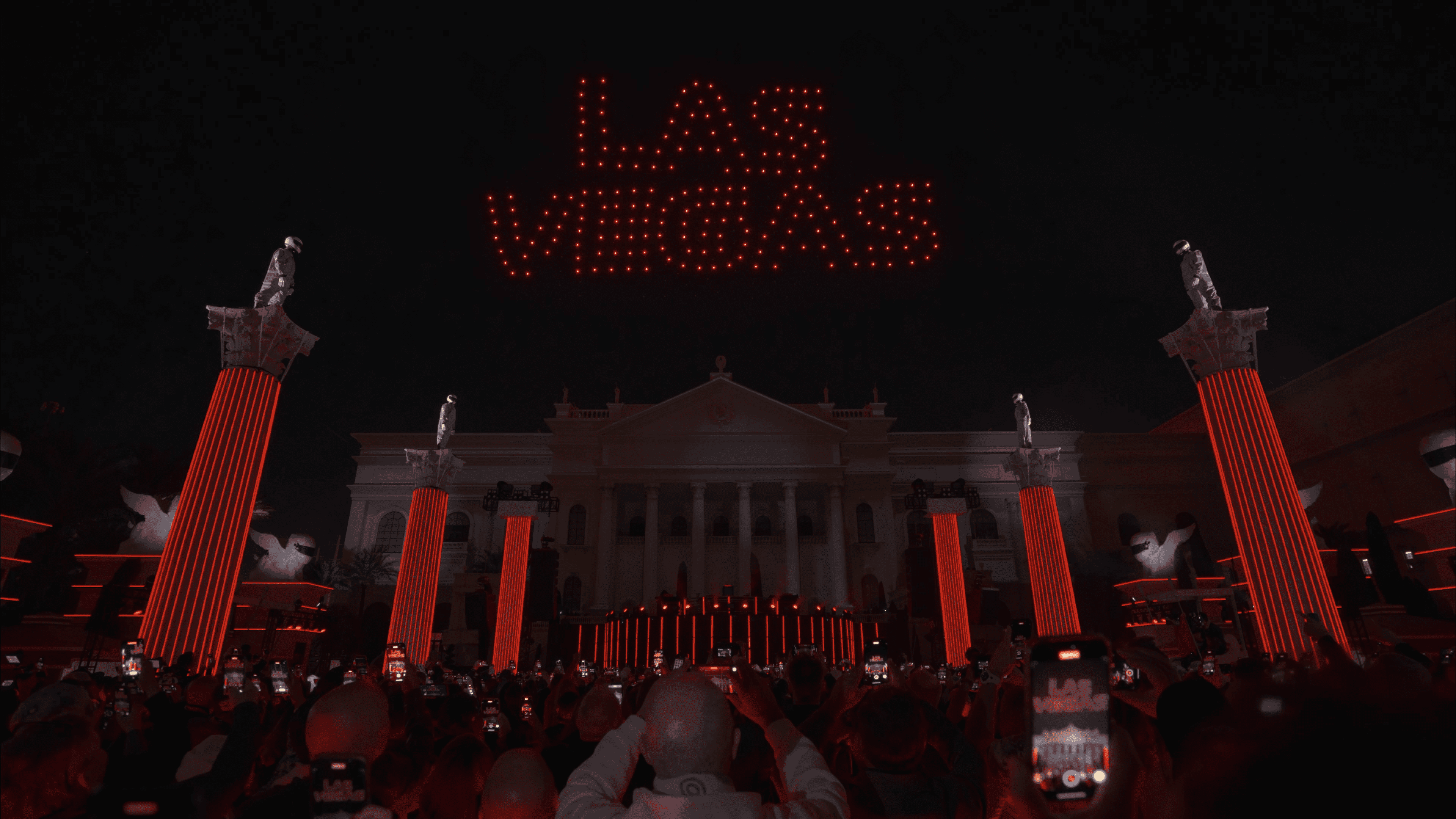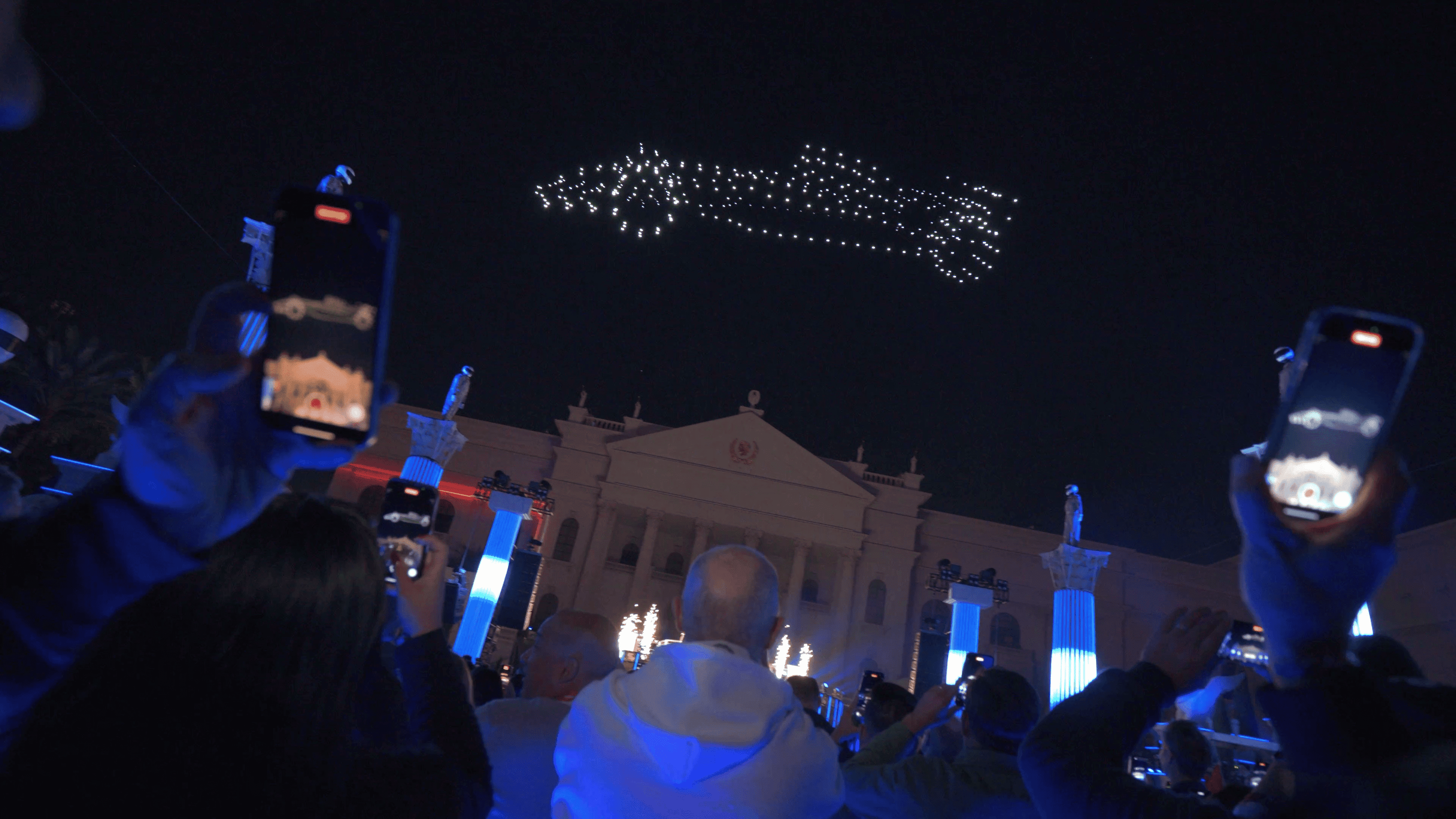 VIEW MORE EXCITING PROJECTS