038 Franchise Freedom Art Basel Miami
DRIFT presents aerial performance Franchise Freedom in celebration of Art Basel Miami Beach's 20th anniversary.
Story behind the lights
DRIFT's award-winning drone sculpture, which premiered in Miami Beach during Art Basel in 2017, returned to the city for an exceptional performance over the roof of the Miami Beach Convention Center (MBCC).
Franchise Freedom is a flying sculpture with drones performing the flight patterns of starlings. Artists Ralph Nauta and Lonneke Gordijn explored the concept of freedom by looking in depth at bird murmuration patterns studying the group versus the individual. This behavior is imitated in their work which consists of a flying swarm of hundreds of illuminated drones controlled by Machine learning systems and Artificial Intelligence. The essence of the work is to establish a moment of emotional connection between the audience, the environment, the music, and the drones.
LOCATION
Miami Beach Convention Center, Miami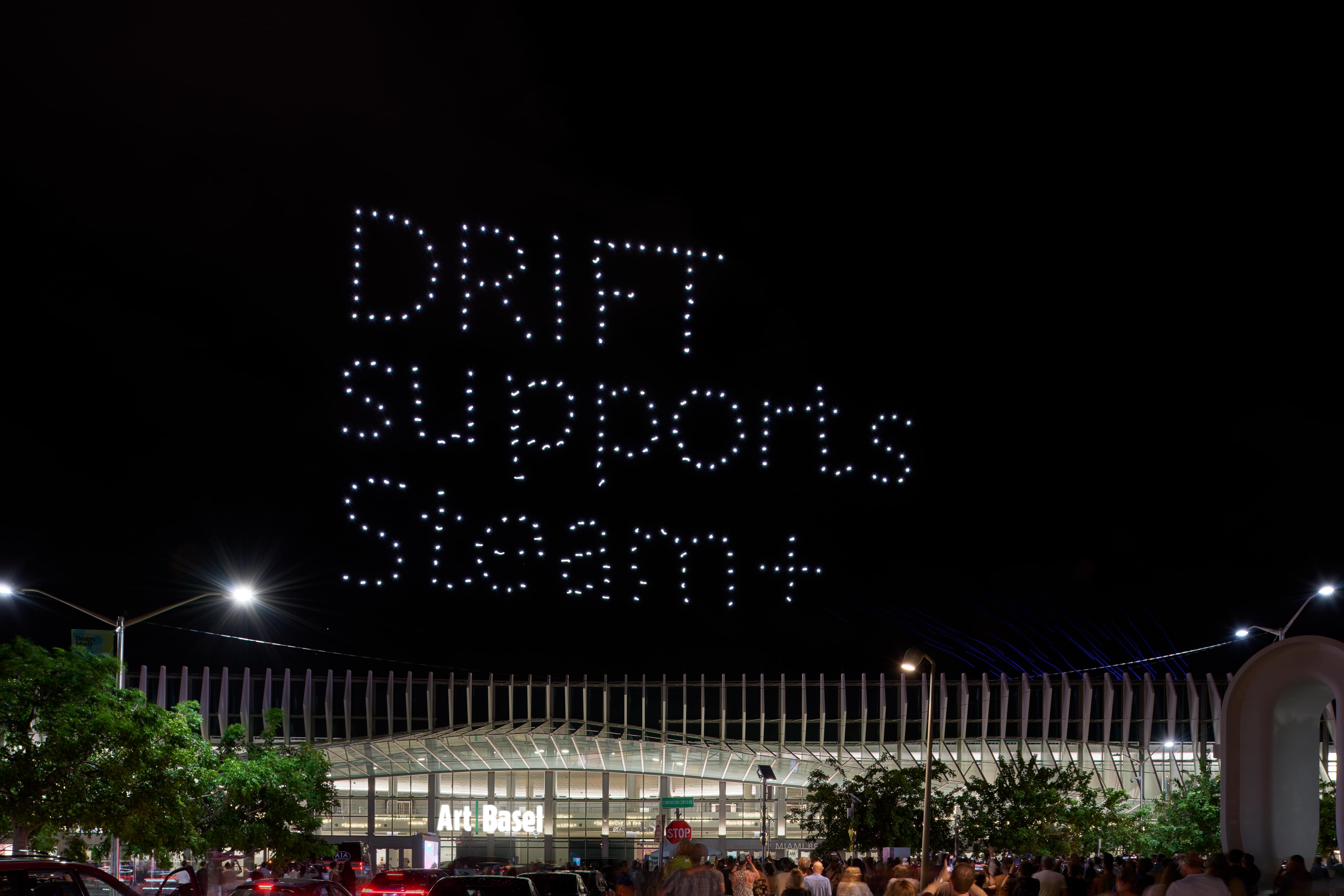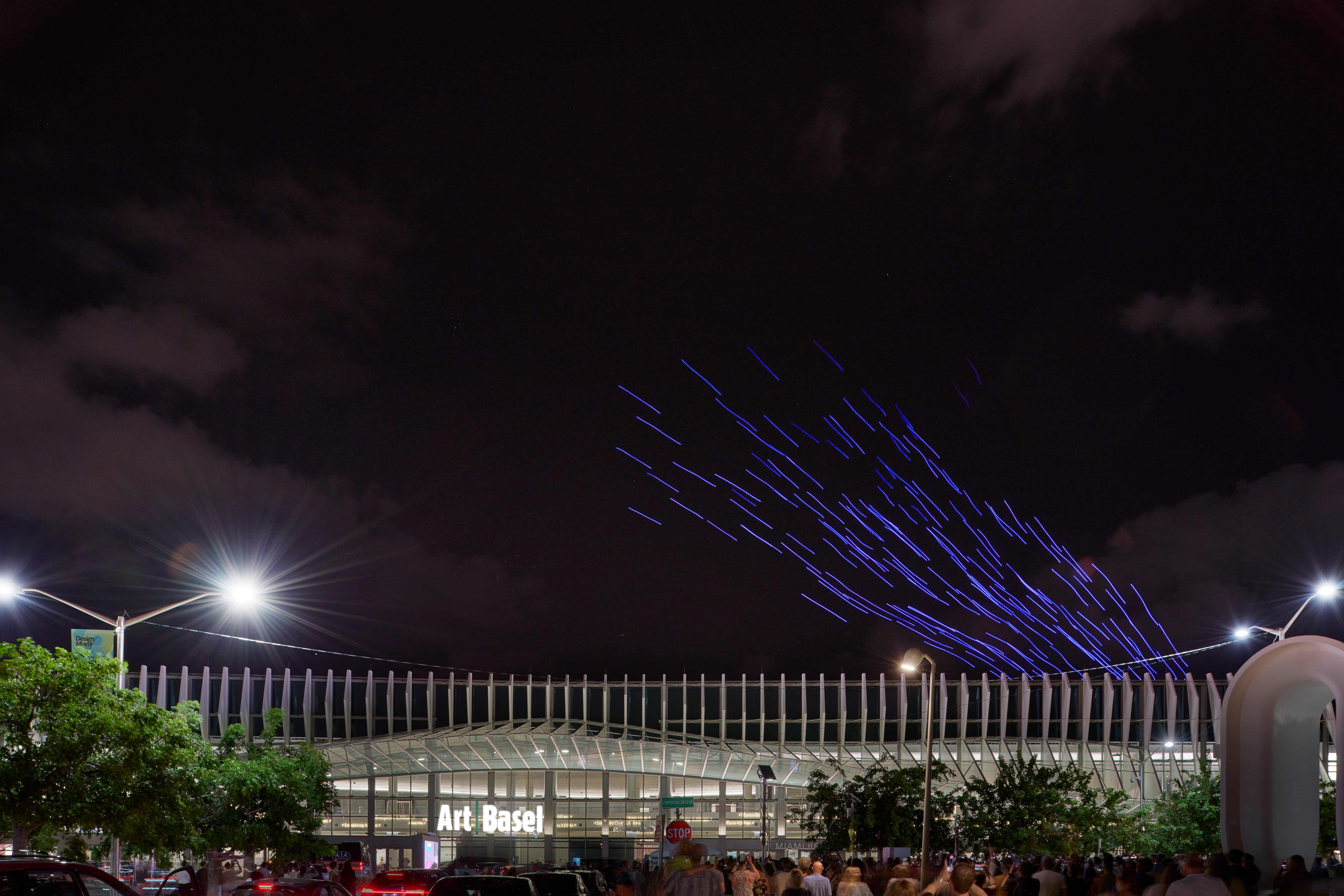 Anniversary of Franchise Freedom
An artwork that uses the sky as its canvas, Franchise Freedom has the ability to reach a large audience at the same time. The installation marks 20 years of Art Basel in Miami Beach and is free and accessible to all.
The performance took place over the Art Basel Convention Center and could have been viewed from all over South Beach.
DRIFT is joining Art Basel's 20th-anniversary Gift-Giving Campaign to the STEAM+ program, whose mission is to bring active artists into the seven public schools of the city of Miami Beach.