037 Spotify x ADE 2022
It was the first time Spotify did a drone show in Amsterdam, collaborating with the biggest dance event in The Netherlands, Amsterdam Dance Event.
THE STORY BEHIND THE LIGHTS
Spotify x ADE was a show where Spotify promoted its new DJ Mixes. There were four shows designed for 4 different DJs: Tiesto, Blond:ish, Aluna, and Yung Bea(Checknaam) We designed the shows specifically on the music the DJ's making the show special and unique. Light patterns designed on the music, together with the movements of the drones, created a magical experience for the people who were watching.
LOCATION
Above the IJ, Amsterdam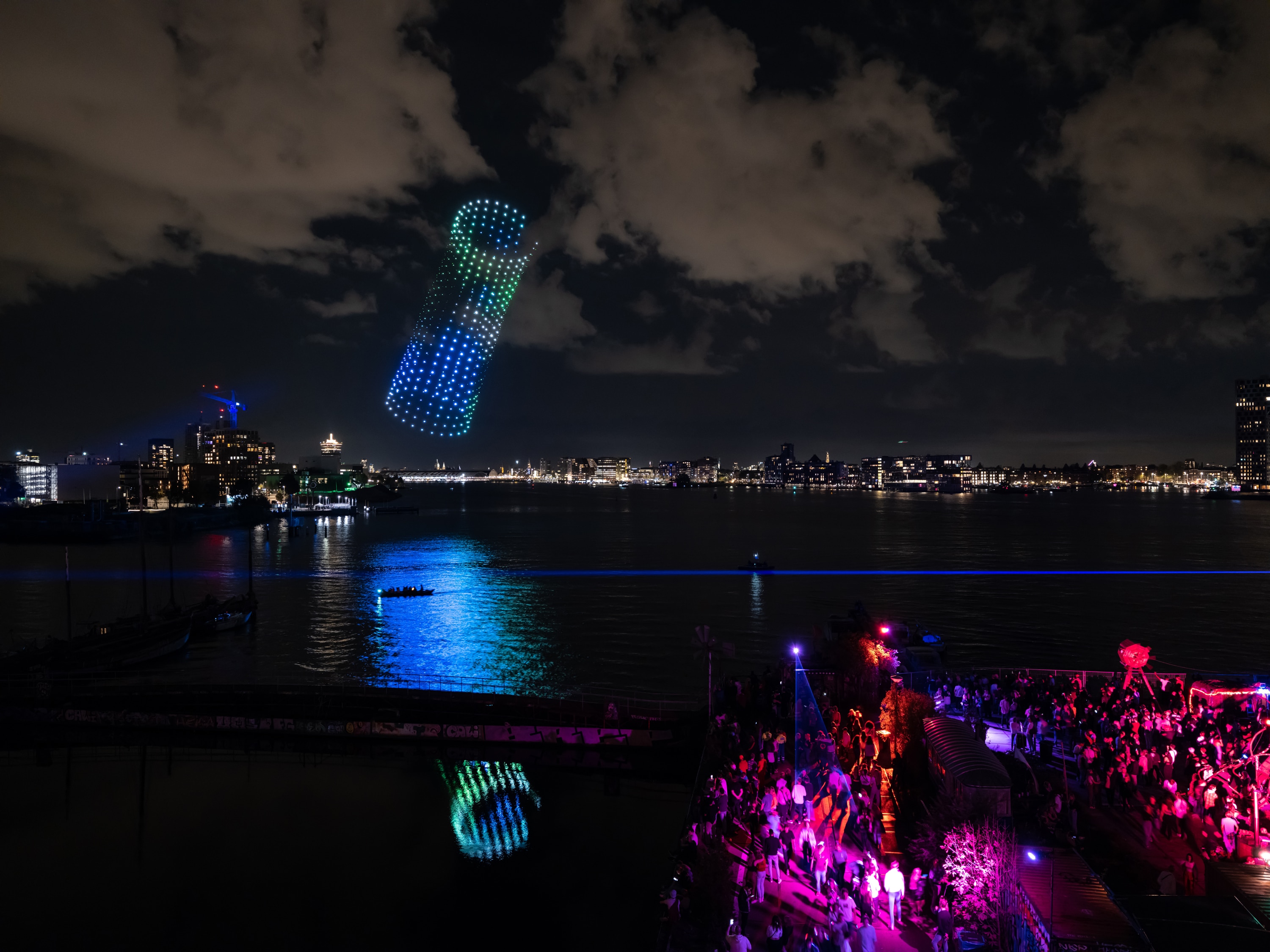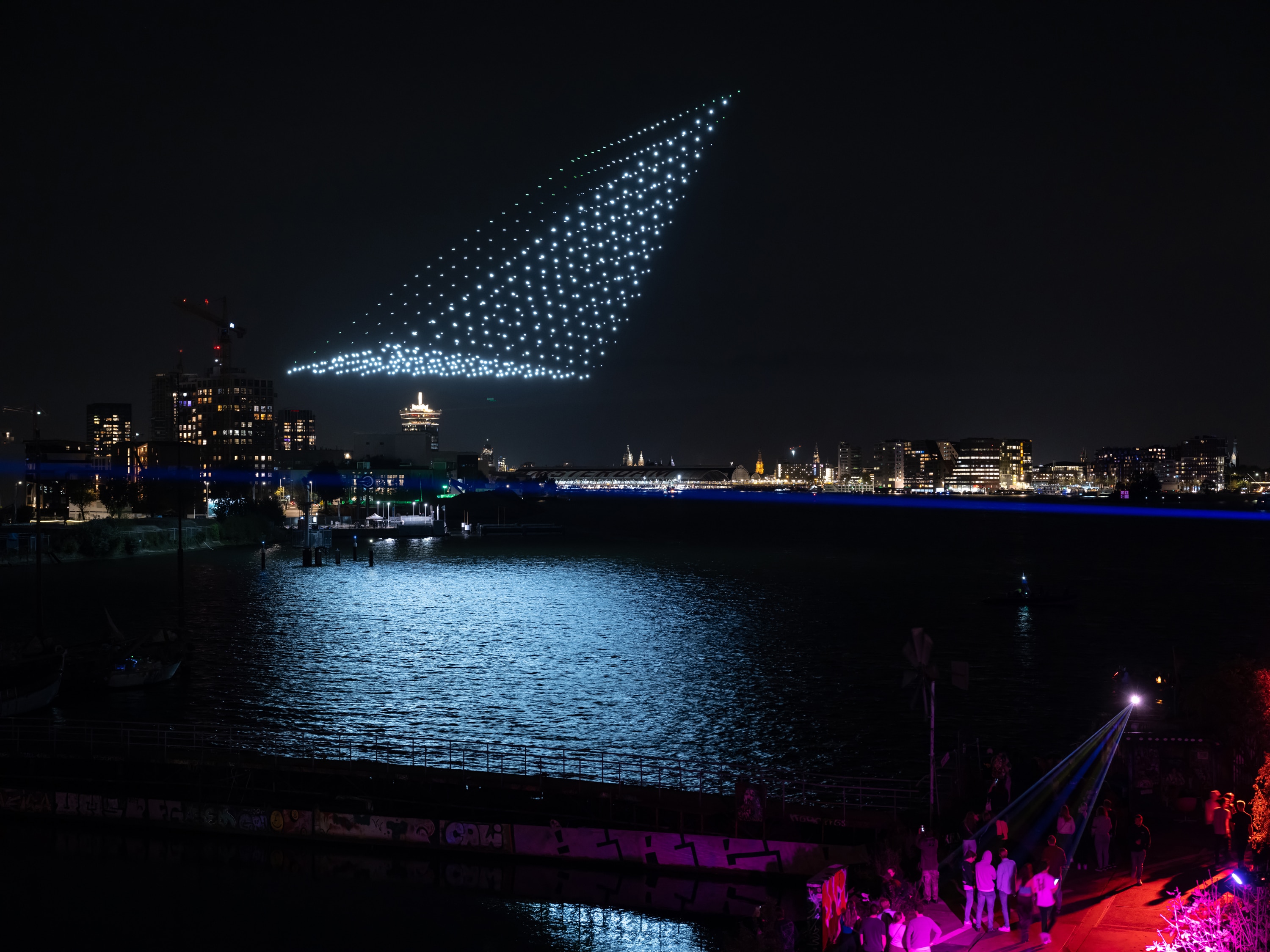 Lighting up the sky of Amsterdam
We love to create and share purpose-driven stories. Creating a show in collaboration with Spotify in our home city was unique. 4 custom designed shows for the launch of Spotify's new DJ mixes, together with Tiësto, Aluna, BLOND:ISH and Yung Bae. Every DJ had their own lighting patterns and movements which was created on their personal DJ Mix. A magical experience created with hundreds of drones could have been seen every hour between 8 p.m. until 11 p.m. We flew above the IJ, close to the sprawling NDSM site, where at the same time the first day of Into the Woods ADE Festival was taking place. Each show lasted 10 minutes and gave visitors extra reasons to celebrate the beginning of the ADE weekend.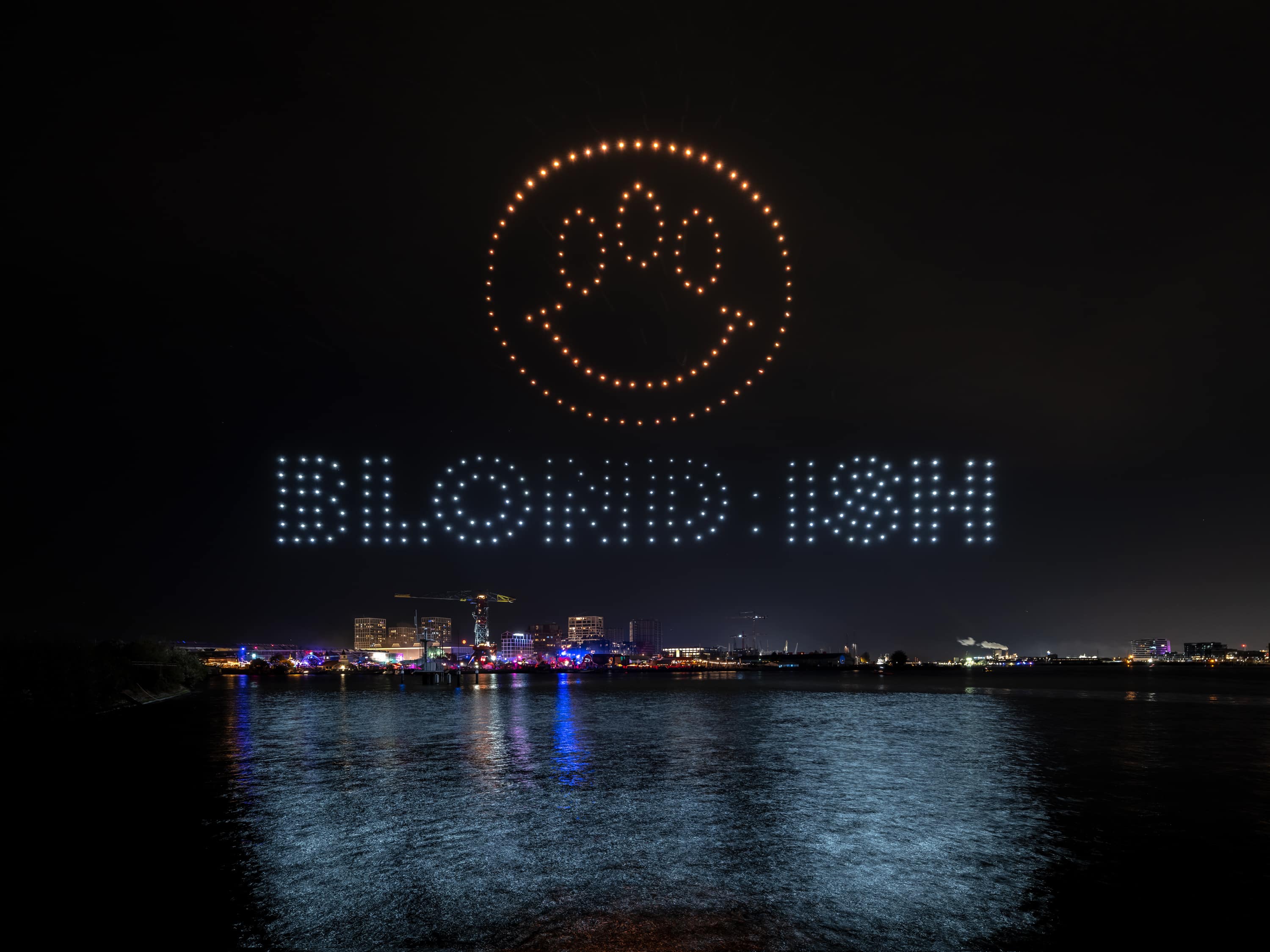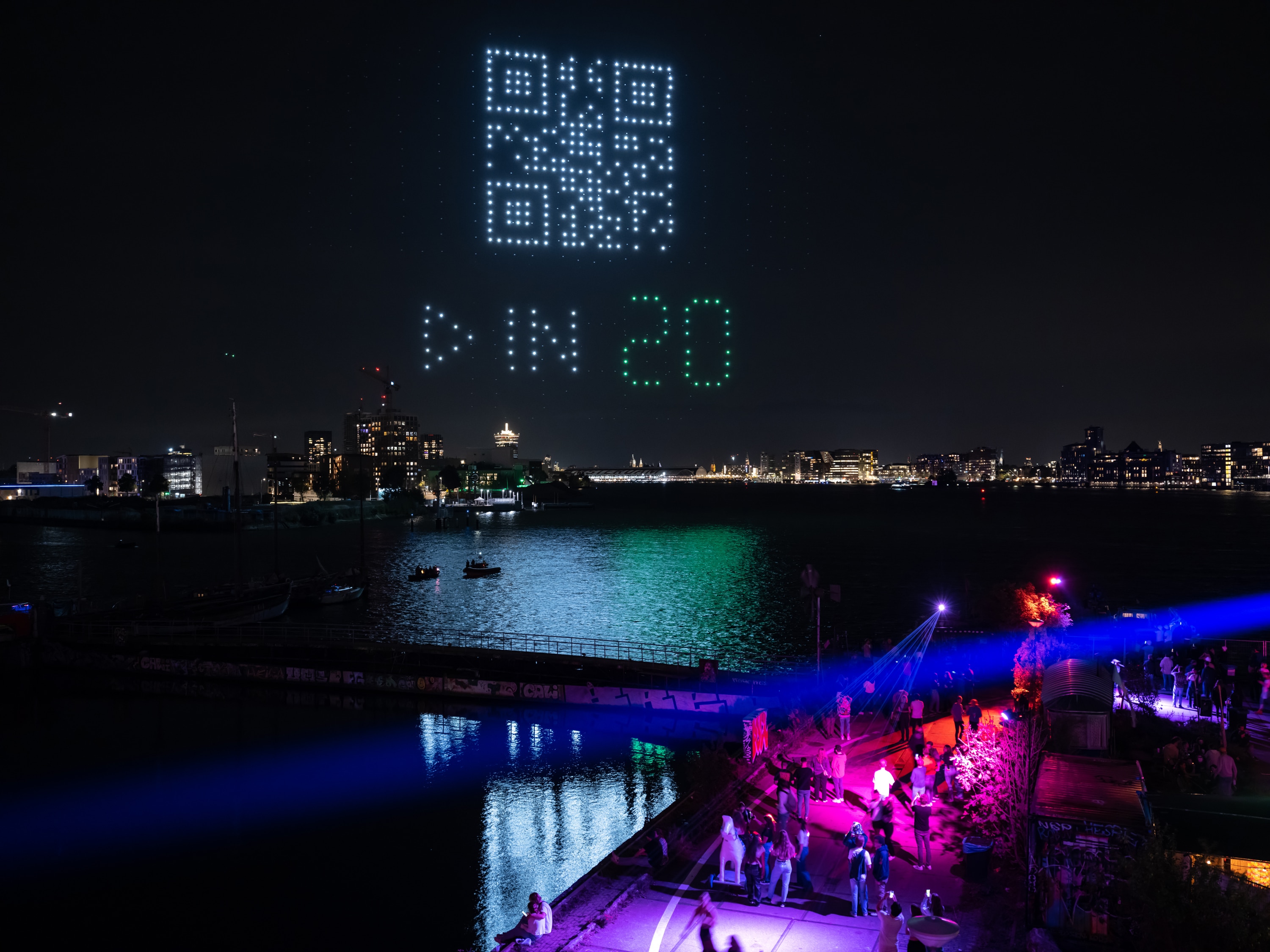 VIEW MORE EXCITING PROJECTS