052 Austin City Limits ACL Festival 2023
Kicking off Austin City Limits Fest 2023, our drones flew over Austin's city skyline for the first drone shows in the festival's history. Celebrating music, art, and the vibrant culture of the city, the energetic atmosphere of ACL Fest brings music enthusiasts together every year, this time enjoying two unforgettable spectacles in the sky!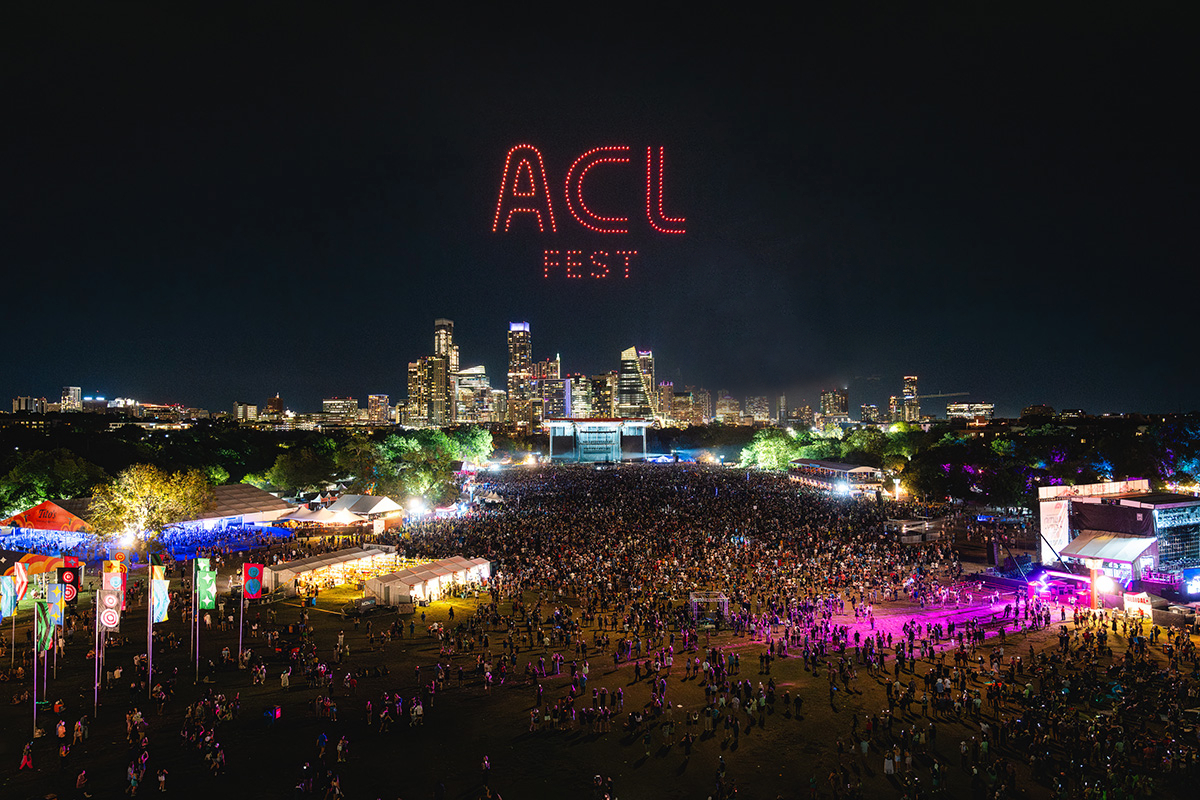 THE STORY BEHIND THE LIGHTS
Marking the first drone shows in Austin City Limits Fest history, our drones flew over Austin's skyline for two spectacular performances. The ACL festival drone show kicked off the festival's opening weekend with an additional show kicking off the second ACL Fest weekend. With the city as a backdrop, these aerial performances celebrated music, art, and the city of Austin in true ACL Fest spirit. As one of the top music festivals in the US, ACL Fest is renowned for its line-up, featuring major headliners and up-and-coming artists, bringing together a diverse and welcoming community every year.
CLIENT
ACL Fest, Austin City Limits Festival
LOCATION
Austin, Texas - USA
CROWD SIZE
Tens of thousands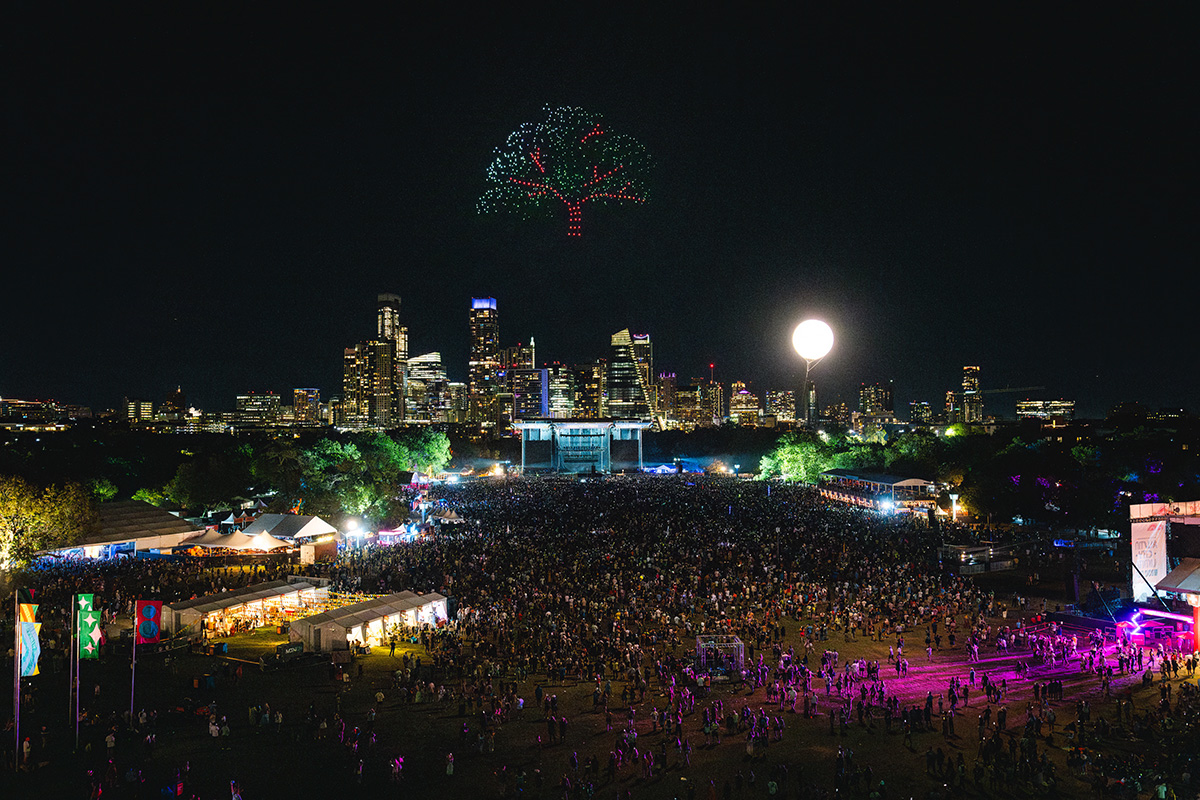 Double the drones, double the fun
ACL Fest welcomes music enthusiasts with an epic line-up over two weekends. Our drones flew over the festival on Friday, October 6th, and Friday, October 13th, kicking off both festival weekends.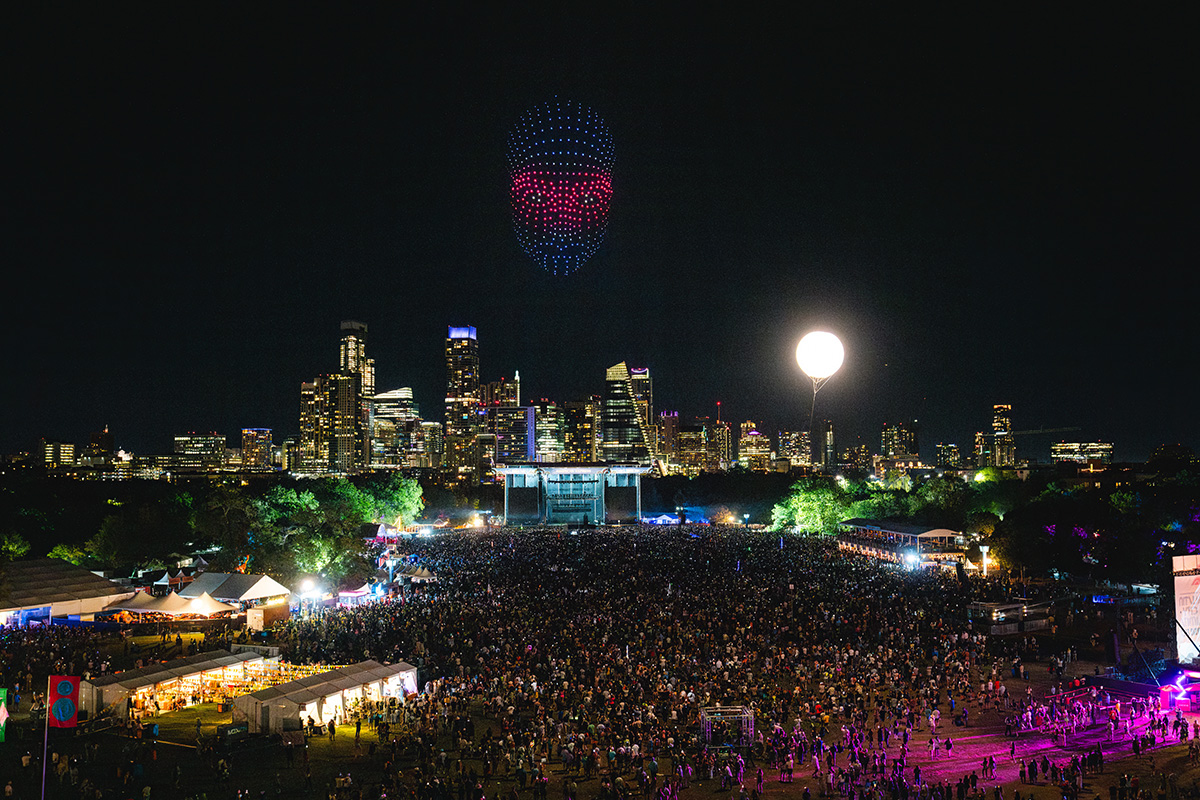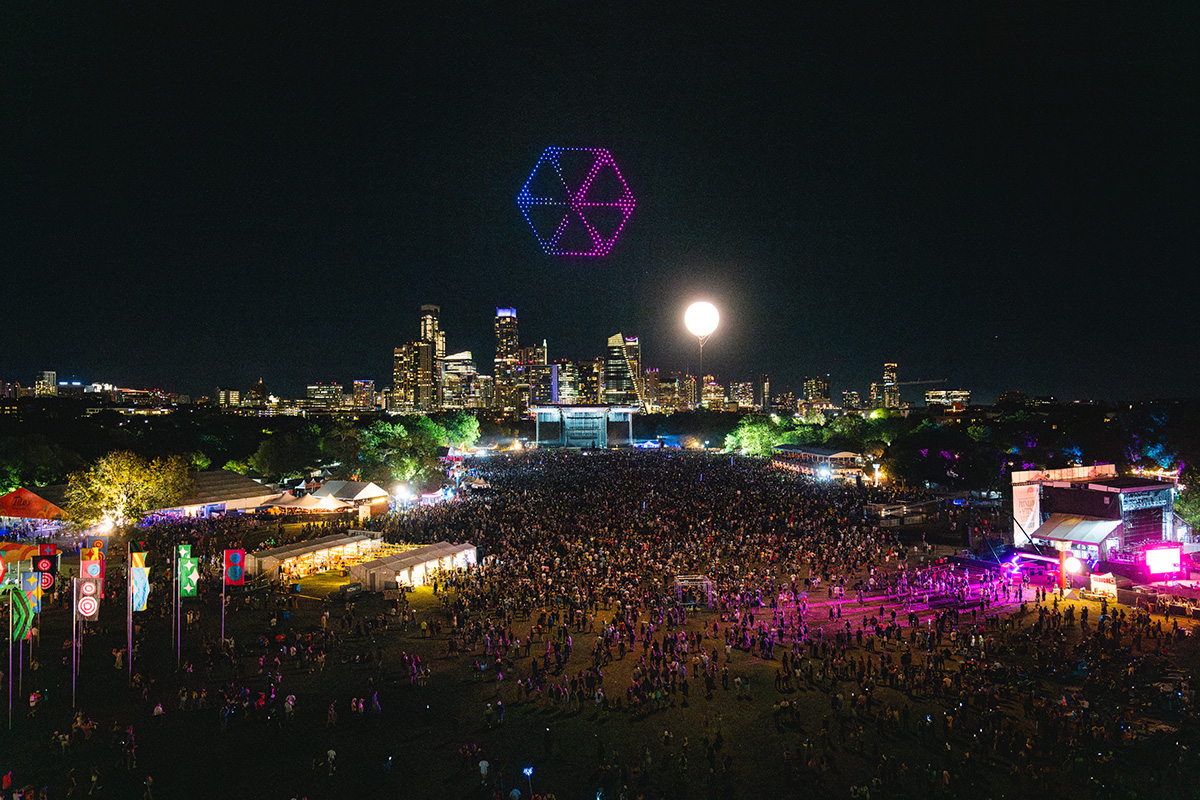 Our custom Austin City Limits ACL Festival drone show
The ACL Festival has grown to 2 weekends, 9 stages, and 100+ performances. There's plenty to do in between sets, including a mini-fest for kids and photogenic spaces. To fully embody the festival, its performances, and its diverse crowd, we created a custom drone show highlighting ACL Fest's engagement with the arts and Austin's community. As a nod to the city's history, the drone light performance formed sequences such as a tree representing Austin's over 500-year-old Treaty Oak. Adding a modern twist, the show also displayed striking geometrical formations for an even more magical view of the city's skyline.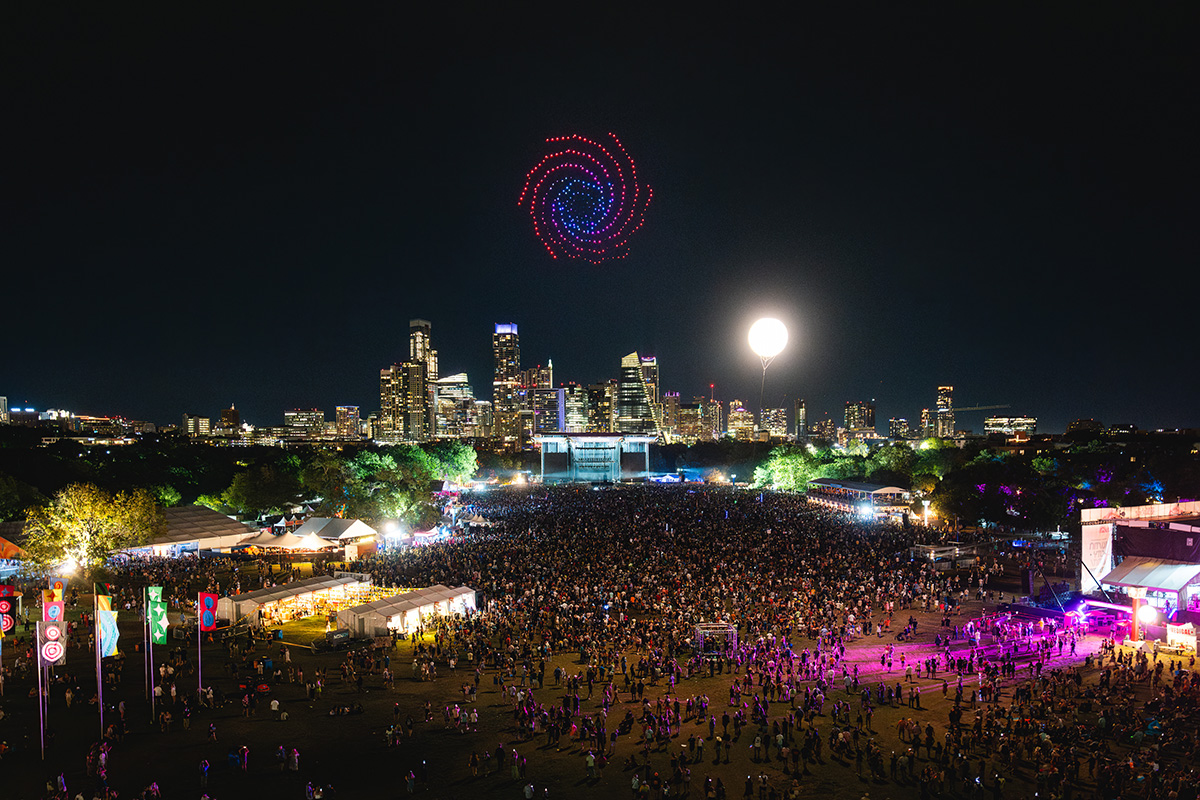 TURNING THE SKY INTO (Y)OUR CANVAS