01 EDC Las Vegas
How do you celebrate your birthday the 2021 way? Yes, by flying 600 drones in front of a crowd of 165.000 people. That's exactly what we did for EDC in Las Vegas.
THE STORY BEHIND THE LIGHTS
ECD celebrated the 25th anniversary and the brand's momentous return to Las Vegas after a turbulent 2020 marred by an explosive and controversial postponement. We flew a custom show featuring three large drones with 600 drones above a crowd of 165.000 people to mark the weekend and ECD's birthday bash. Thus, this EDC Las Vegas drone show was the perfect way to celebrate your birthday the 2021 way!
LOCATION
Las Vegas Speedway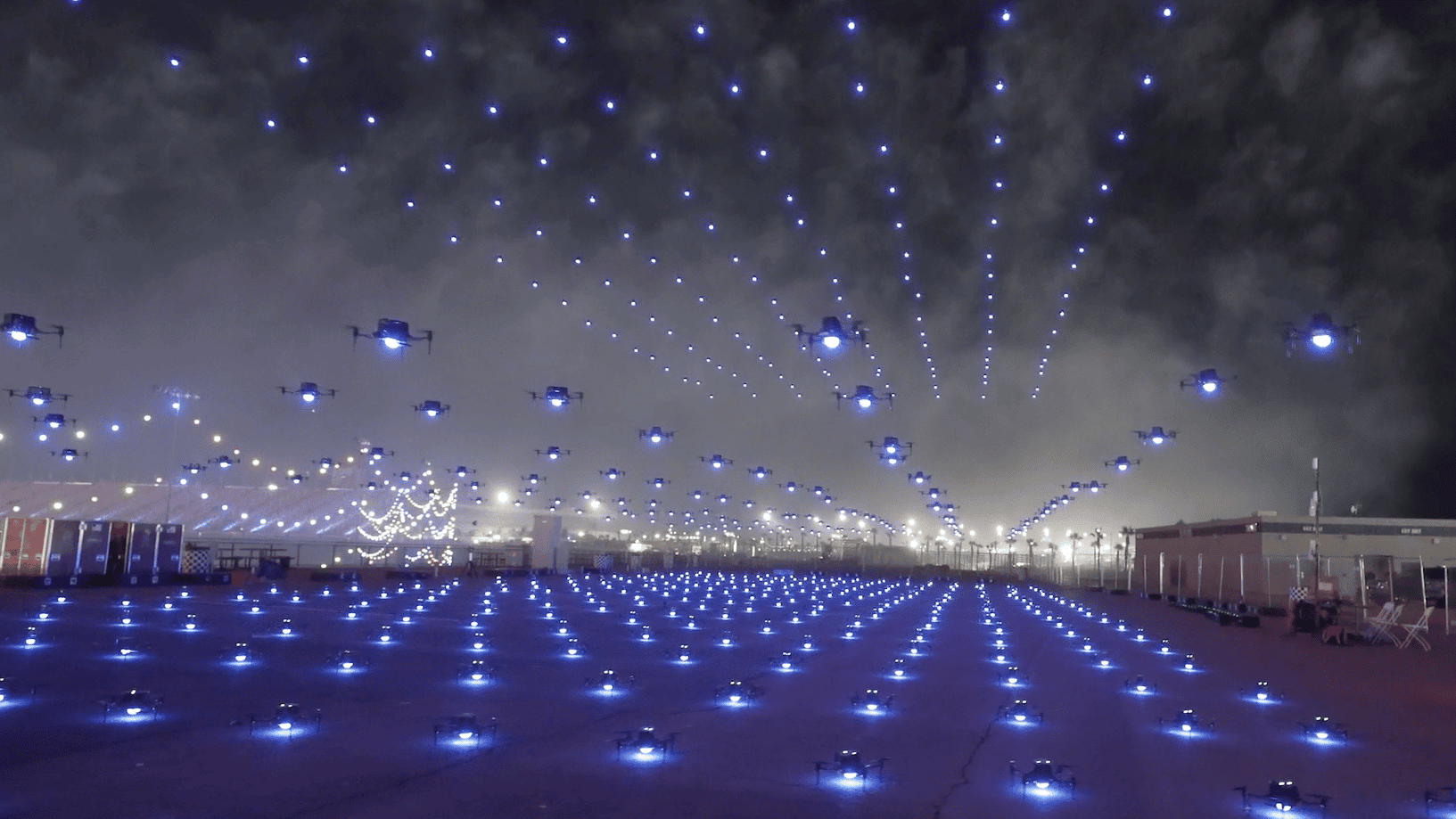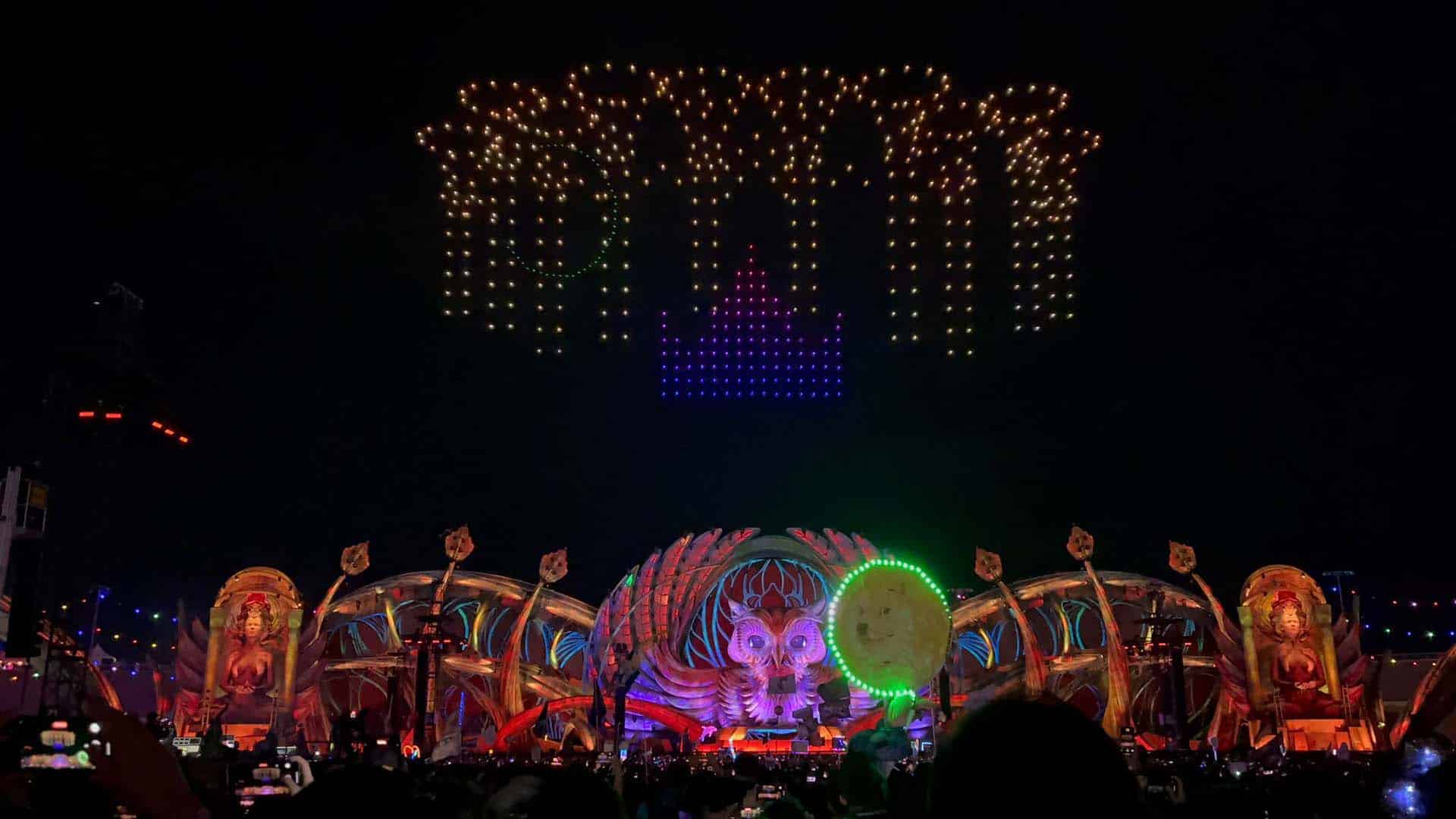 Multiple Polychromatic Patterns
3D figures were created based on stages from previous years that transformed into multiple polychromatic patterns. The drones changed from the iconic Electronic Daisy Carnaval owl to a silhouette of the unmistakable cathedral stag. Also, viewers saw the silhouettes of two people embracing each other under a glittering heart, among other configurations. In this way, we utilized our 11 minutes of flight time to the maximum. Giving attendees a complete historic overview of 25 years of EDC, from which 10 years in Vegas.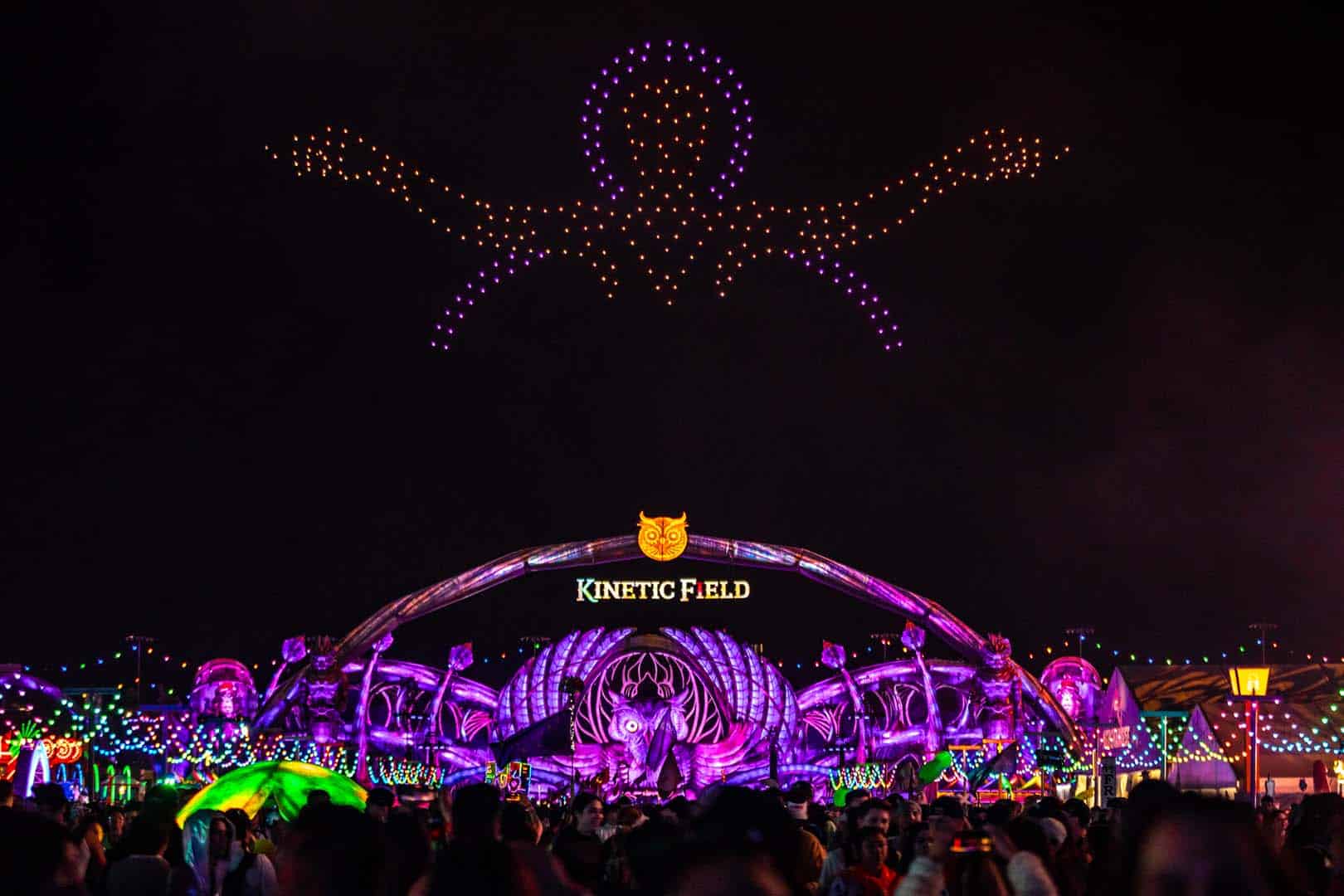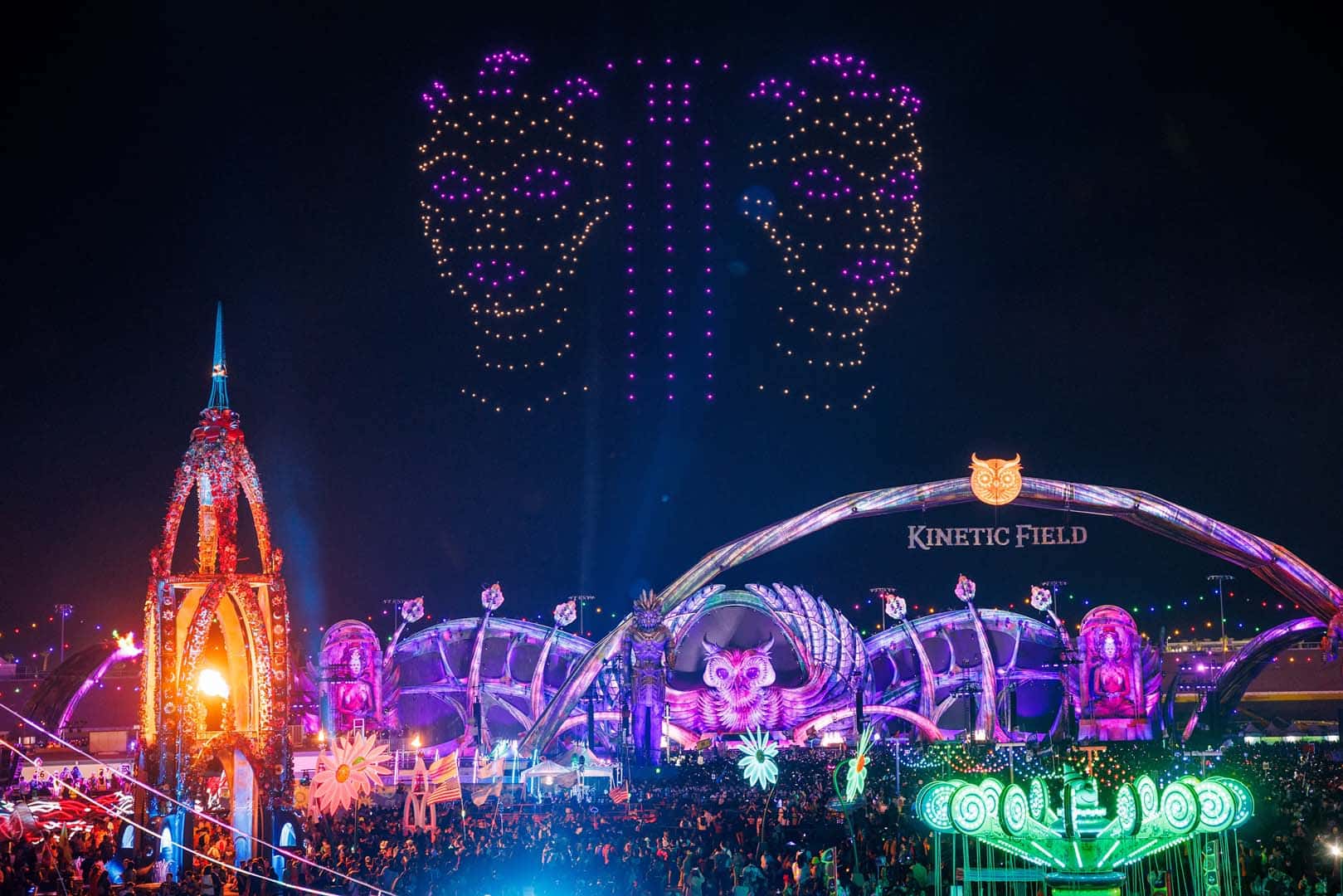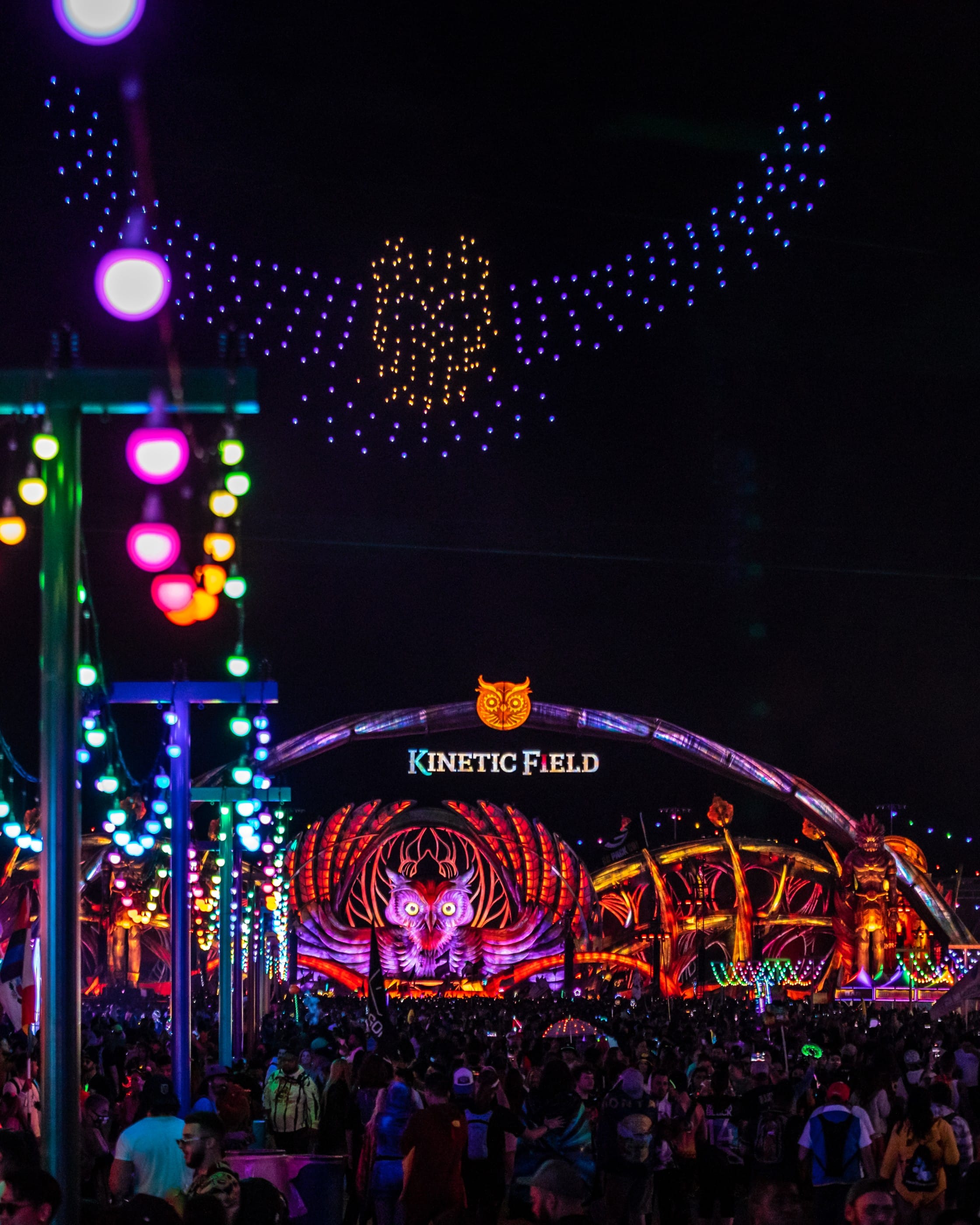 The Las Vegas Motor Speedway, about 15 miles (or 21 kilometers) from the Las Vegas strip. Las Vegas, also known as the City of Lights… our massive EDC Las Vegas drone show certainly strengthened that claim! 
QUOTES ABOUT THE EDC LAS VEGAS DRONE SHOW
DroneDJ's article's header might just be our favorite one yet, stating "Dance music fans can't stop gushing over this Las Vegas drone show." EDM also did us the honor of giving attention to our show. They called our EDC Las Vegas drone show a "dazzling drone display'". Further in the article, they describe our drone performance as a "you had to be there moment". Thanks guys, we are already looking forward to our next Las Vegas drone show! 
More about our drone shows