053 Franchise Freedom in New York Central Park
Together with Studio DRIFT, our open-air public art performance illuminated New York's night sky for the first-ever drone performance over Central Park!
THE STORY BEHIND THE LIGHTS
After five years in the making, DRIFT and Drone Stories turned into reality their dream to bring Franchise Freedom to the cultural capital of the world. For the first drone flight ever done over New York's Central Park, our award-winning performance was intended as a gift to the people of the city. Scaling the artwork to 1,000 drones from the original 300, the flight over the iconic park is the largest display of the aerial sculpture to date.
Premiering in 2017 at Art Basel Miami, Franchise Freedom is a creation by art duo DRIFT, Lonneke Gordijn and Ralph Nauta, in collaboration with Drone Stories' founder, Lucas van Oostrum. In 2019, the aerial sculpture won Dezeen Magazine's 'Lighting Design of the Year.'
CROWD SIZE
Tens of thousands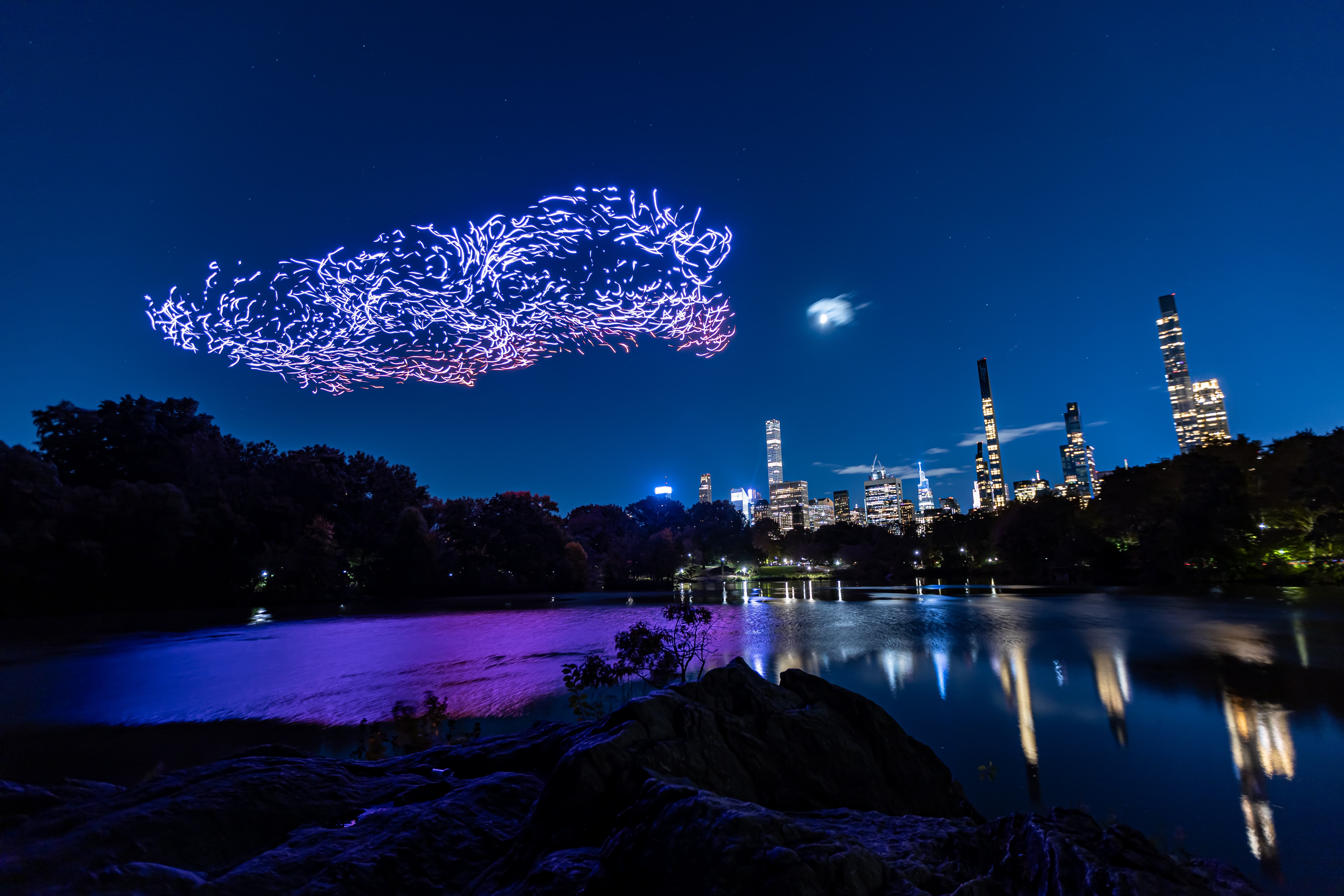 THE FIRST DRONE PERFORMANCE OVER CENTRAL PARK
Franchise Freedom in New York had the intention to create a moment of connection for people from all boroughs and contribute to the artistic spirit and identity of the city.
The one-night event was free and open to the public. Audiences had the chance to see Franchise Freedom over three separate viewings on the night of Saturday, October 21st. 
The large-scale piece of approximately 10 minutes duration was visible from various sightlines, attracting an audience of tens of thousands at the city's iconic park.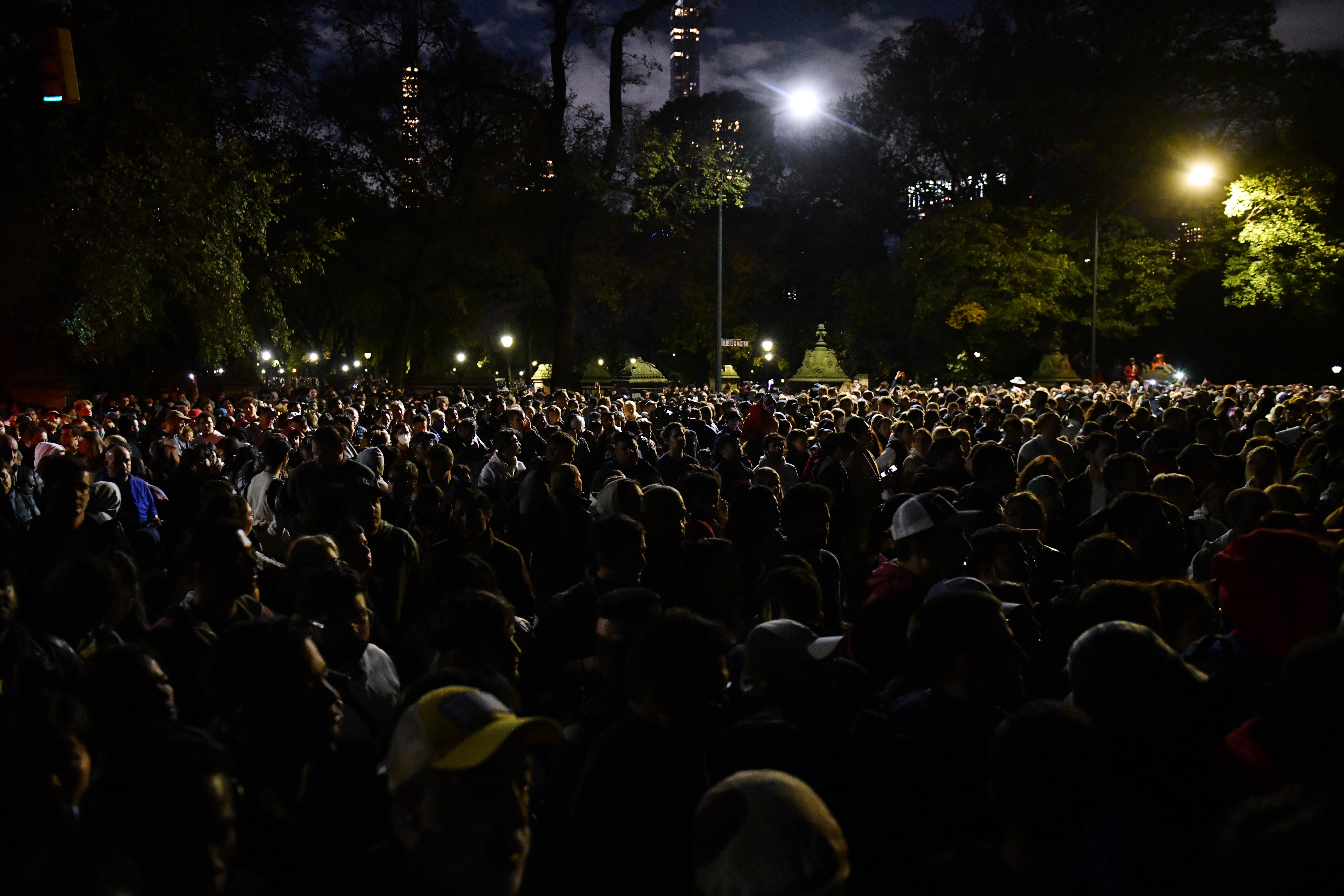 A poetic blend of nature and technological innovation, Franchise Freedom is a kinetic aerial sculpture based on an algorithm developed from over ten years of research into starling behavior. The site-specific aerial sculpture reacts to its surroundings, creating the illusion of a flock of birds floating in unison above the night sky.
Franchise Freedom is a poetic illustration of how we, as humans, strive to live autonomously within societies defined by rules and conventions. Although the patterns seem random, and the impression of such a flock makes us think of freedom, the behavior of these birds is completely orchestrated and subject to many rules and survival instincts.
This artistic feat was brought to fruition thanks to the support of the New York City Mayor's Office, NYC Parks Therme US, Fishko Inc., and Nova Sky Stories.
For all of our performances, we use NOVA Shooting Star™ drones, awarded the PeTA award for replacing firework displays and thereby helping companion animals, wildlife, and humans who experience trauma from noise and pollution. Working closely with the support of the New York Mayor's Office and NYC Parks, we made sure to receive all necessary approvals for the Central Park performances. As found by the National Audubon Society and other experts, drones do not negatively impact bird migration patterns or habitats.