060 ​​MERCEDES-AMG X IWC SPEED CITY F1 LAS VEGAS GRAND PRIX
Flying over the Nevada desert to illuminate the Vegas sky, our drones flew alongside Lewis Hamilton and George Russel for a spectacular on-track performance kicking off AMG X IWC's Speed City.
THE STORY BEHIND THE LIGHTS
Hamilton and Russel kicked off AMG X IWC's Speed City with a performance on the track in anticipation of the Formula 1 Las Vegas 2023 Grand Prix. Our drones interacted with them and the racetrack alongside both drivers, interacting with them and the track for a show unlike any before. Uniquely designed and programmed to interact with the racetrack, our drones flew off the ground at a stunning 2 meters.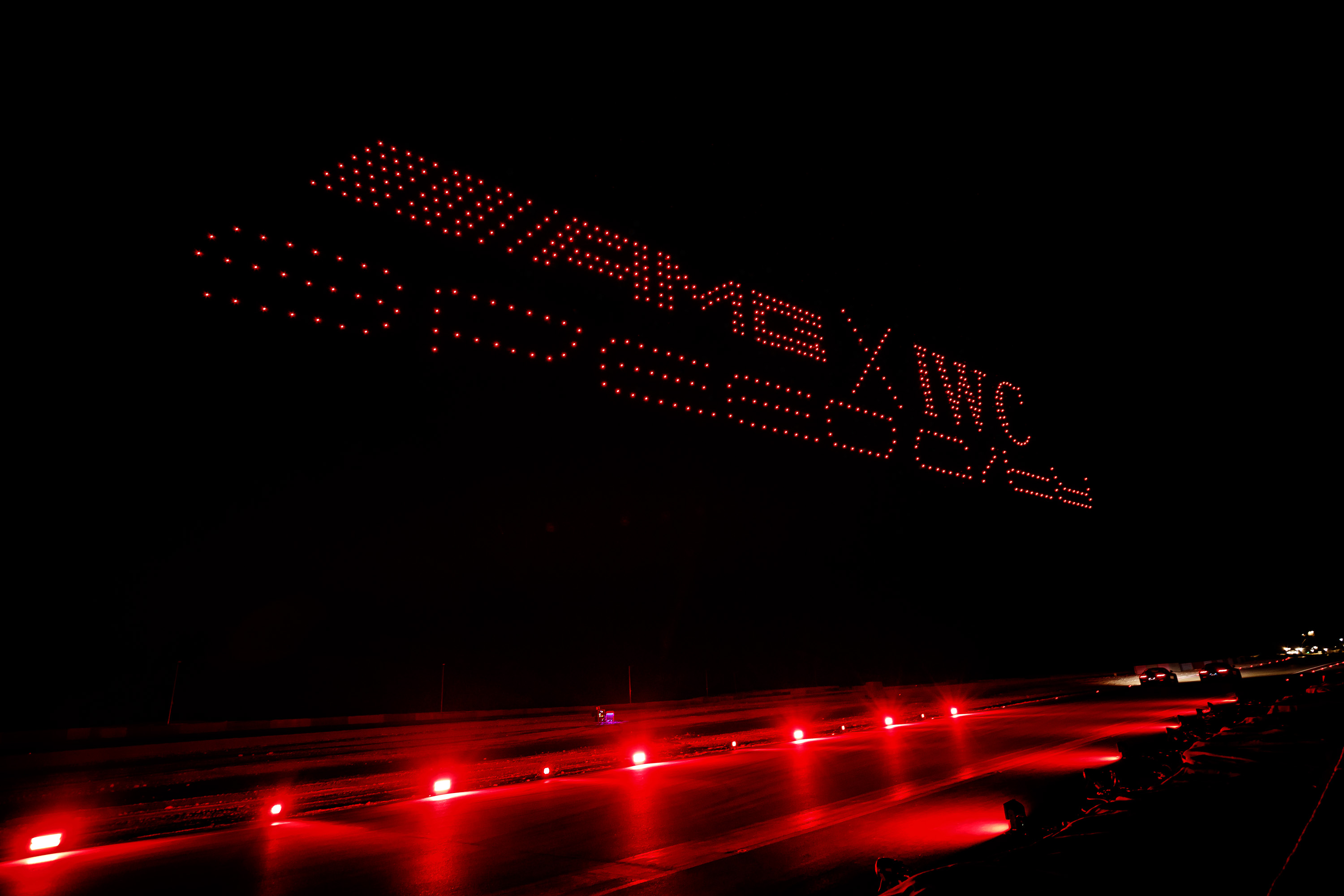 AMG X IWC'S LAS VEGAS SPEED CITY
In celebration of their long-standing partnership, Mercedes-AMG and IWC Schaffhausen unveiled their outdoor pop-up venue, Speed City, for the Grand Prix with a spectacular event. Accompanied by our drones and a stunning light show by TwoFiftyK, we raced under the Vegas night sky. On kicking off Speed City, Russel said: "It was spectacular and a lot of fun; a fantastic way to kick off the Las Vegas race week."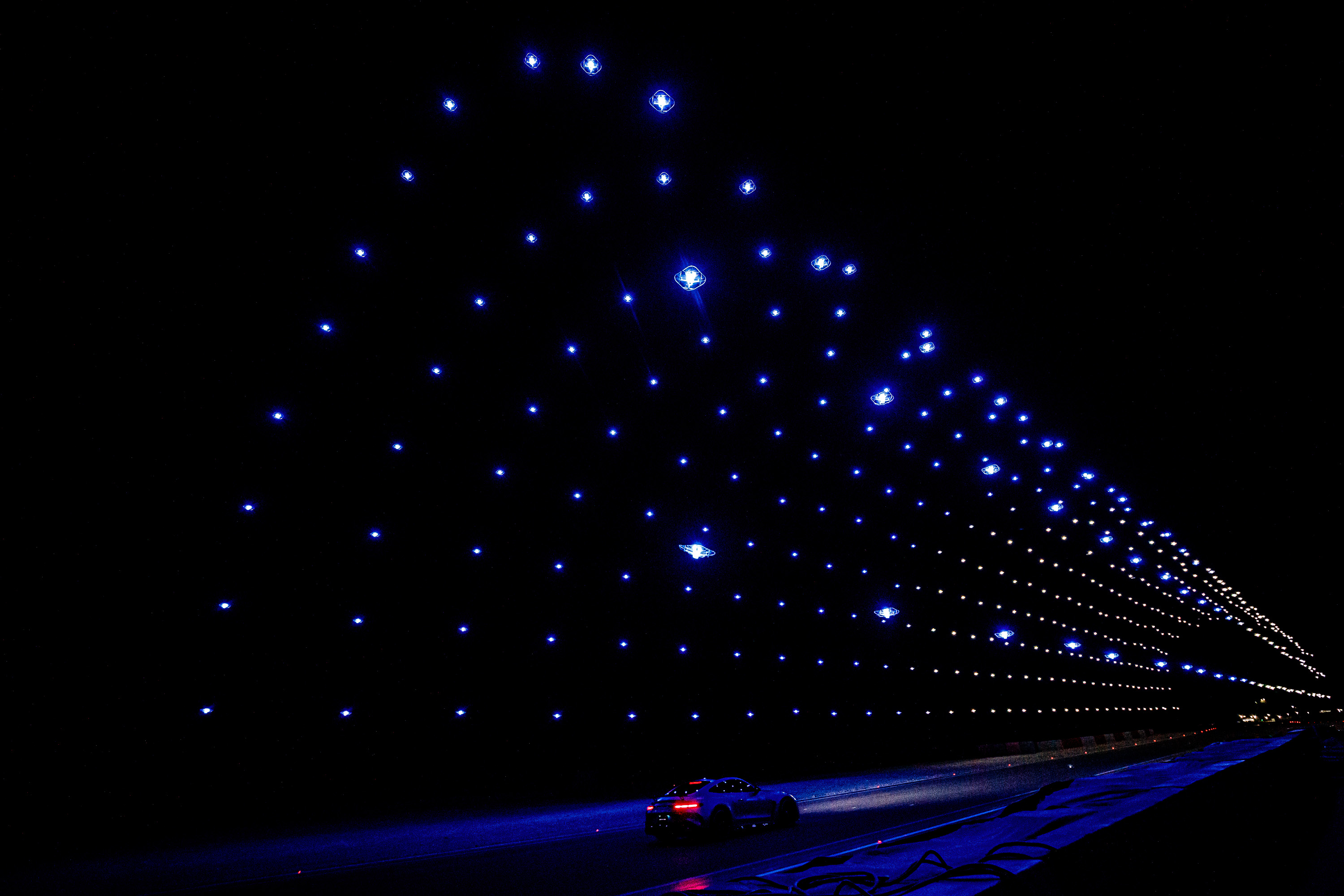 As part of the F1 Vegas Launch Party in 2022,  Drone Stories and TwofiftyK created two shows flying above Caesars Palace: one at the front, visible from the Strip, and one at the back, for a VIP event. Flying from the roof of Caesars Palace was an incredible challenge we conquered to create an experience the world has never seen. All of it perfectly synced with a live performance by The Killers.